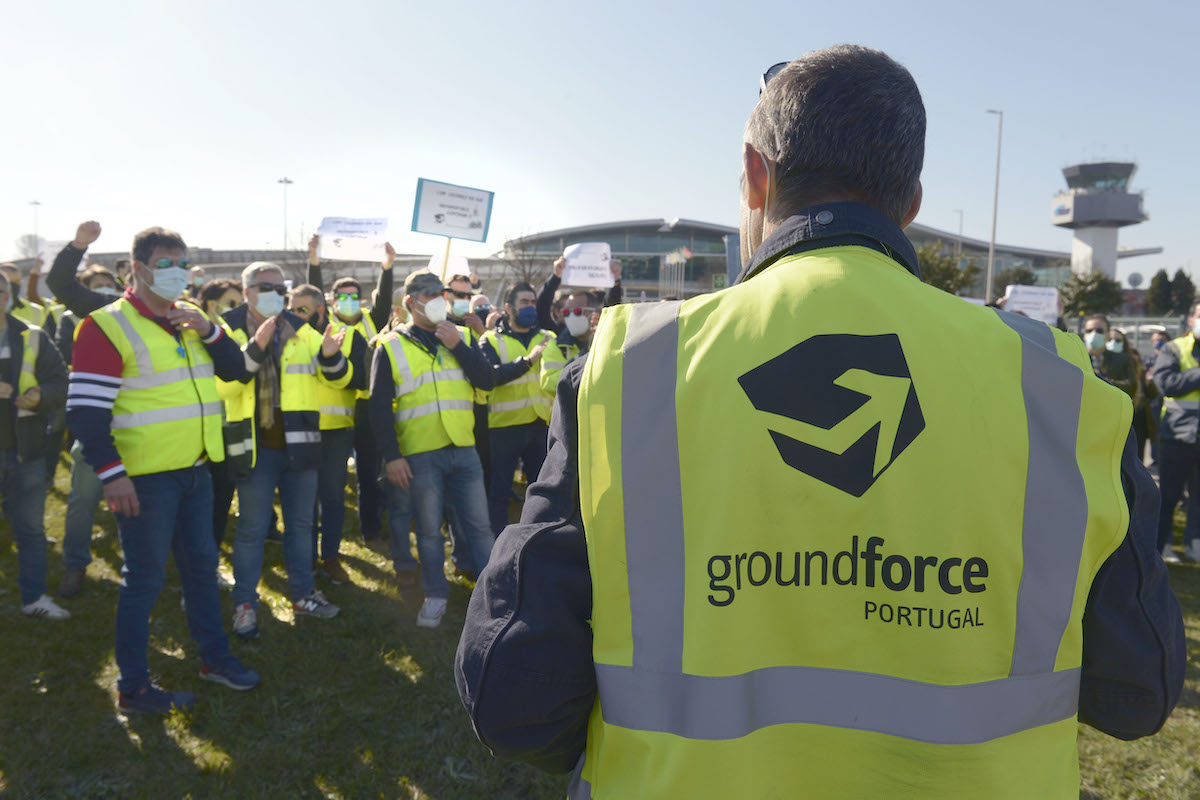 The newspaper Expresso advanced, this Tuesday, that it was to Montepio bank that the majority shareholder of Groundforce gave as pledge most of the shares of the handling company.
According to the weekly Expresso, from several sources, a large part of Groundforce's shares are given as a guarantee to the Banco Montepio, which was the major financier of this purchase when Pasogal's owner, Alfredo Casimiro, became the majority shareholder of the company (50.1% of the capital).
As the Ministry of Infrastructure had already advanced, after more than a week of negotiations with Casimiro, to reach an agreement to finance the handling, is that the State and TAP knew that the entrepreneur could not deliver the shares as collateral for the loan, since they are already pledged.
At stake, remember, are the negotiations for a 2.05 million advance euros to pay overdue salaries for February, which would be made by TAP to Groundforce, in which Pasogal's shares would be pledged as collateral.
According to the newspaper, the order for the sale of Groundforce was signed, in 2012, by Maria Luís Albuquerque, then Minister of Finance of the Passos Coelho Government. Casimiro will have closed the deal for about six million euros, but initially only paid half. It was Montepio, at the time led by Tomás Correia, who financed a large part of this initial amount.
As the online newspaper ECO had already advanced, the Government continues to move away from the nationalization scenario, but at the moment everything is open, including the possibility of company insolvency.
According to the same digital newspaper, this Wednesday, the 30 million loan euros to Groundforce with public guarantee was waiting for seven months to move forward due to the lack of documentation.
Although the initial request was made in July to the Government, as the private shareholder said, ECO knows that the process only advanced in mid-February, that is, a few days before the company showed difficulty in paying salaries.
Right now, the truth is that about 2400 workers The company still awaits the payment of February salaries and begins to fear the loss of jobs.
"Our fear is, instead of fighting for the salary, we are already fighting for the job," João Alves, from the Workers' Commission, told the Lusa agency on Monday.
This Tuesday, on arrival at Francisco Sá Carneiro Airport, in the city of Porto, the President of the Republic was expected by many of these employees, who asked for solutions. Marcelo Rebelo de Sousa guaranteed that he is monitoring his difficult situation and being a witness that the Executive is "doing everything you can".

ZAP //