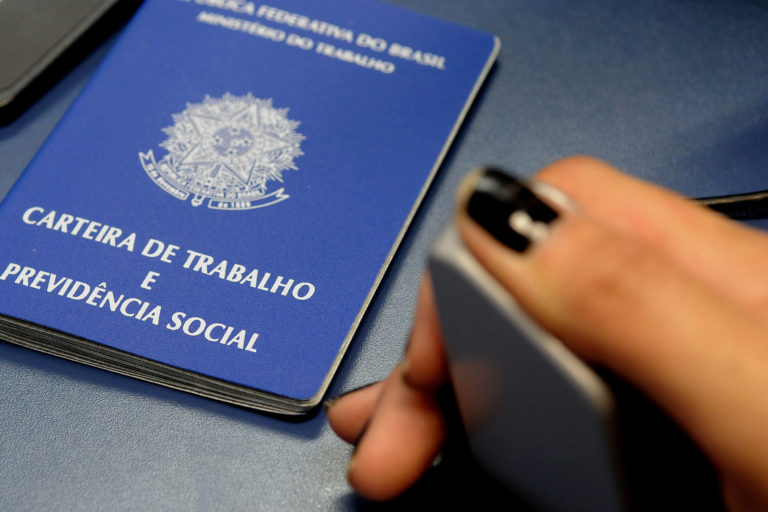 Monthly result is a balance of 1.6 million hires against 1.2 million layoffs; service and commerce sectors lead the creation of jobs with a formal contract
Tony Winston/Brasilia Agency
The job market continues to recover after a historic drop in 2020 due to the new coronavirus pandemic

O job market Brazilian created 309,114 formal vacancies before layoffs in June, according to data from General Register of Employed and Unemployed (Caged) released by Ministry of Economy this Thursday, the 29th. The balance is the result of 1,601,001 hires and 1,291,887 layoffs. In the semester, the balance is 1,536,717 formal jobs, with 9,588,085 admissions and 8,051,368 dismissals. This was the best result for the period since 2010. The performance in June came in above the 276,043 jobs created in May and shows the resumption of breath in job creation after the issue of new social isolation measures at the end of the first quarter. In June 2020, the variation closed with a negative balance of 30,244 jobs amid the economic pessimism generated by the new coronavirus pandemic.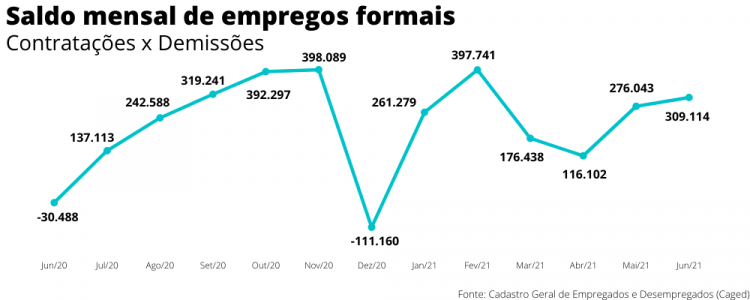 All groups of economic activities had a positive balance. The service sector was the highlight, with the creation of 125,713 new formal jobs. Commerce comes in second, with 72,877 jobs. Industry registered 50,145 jobs, while agriculture closed June with 38,005 jobs, and construction with 22,460. All regions also had a positive balance. The Southeast leads with the creation of 160,337 jobs, followed by the Northeast, with 48,994 job vacancies. The South created 42,270 jobs, while the Midwest ended the month with 35,378 jobs, and the North with 22,064.
The Special Secretariat for Welfare and Labor was elevated to the post of Ministry of Labor and Welfare amid the reform promoted by the president Jair Bolsonaro (no party). The new portfolio will be under the command of Onyx Lorenzoni and was created to accommodate Senator Ciro Nogueira (PP-PI), one of the leaders of the Centrão, in the federal government. Nogueira takes over the Civil House, then occupied by Luiz Eduardo Ramos. The reserve general, in turn, was relocated to the General Secretariat of the Presidency, headed by Onyx. The dismemberment of the economic team was minimized by minister Paulo Guedes, who denied that the movement will impact the conduct of the economy. "Every ministerial reform is a political movement. But it is done with care to preserve the heart of economic policy. It's not going to change the orientation of economic policy, it's the same," he said last week.