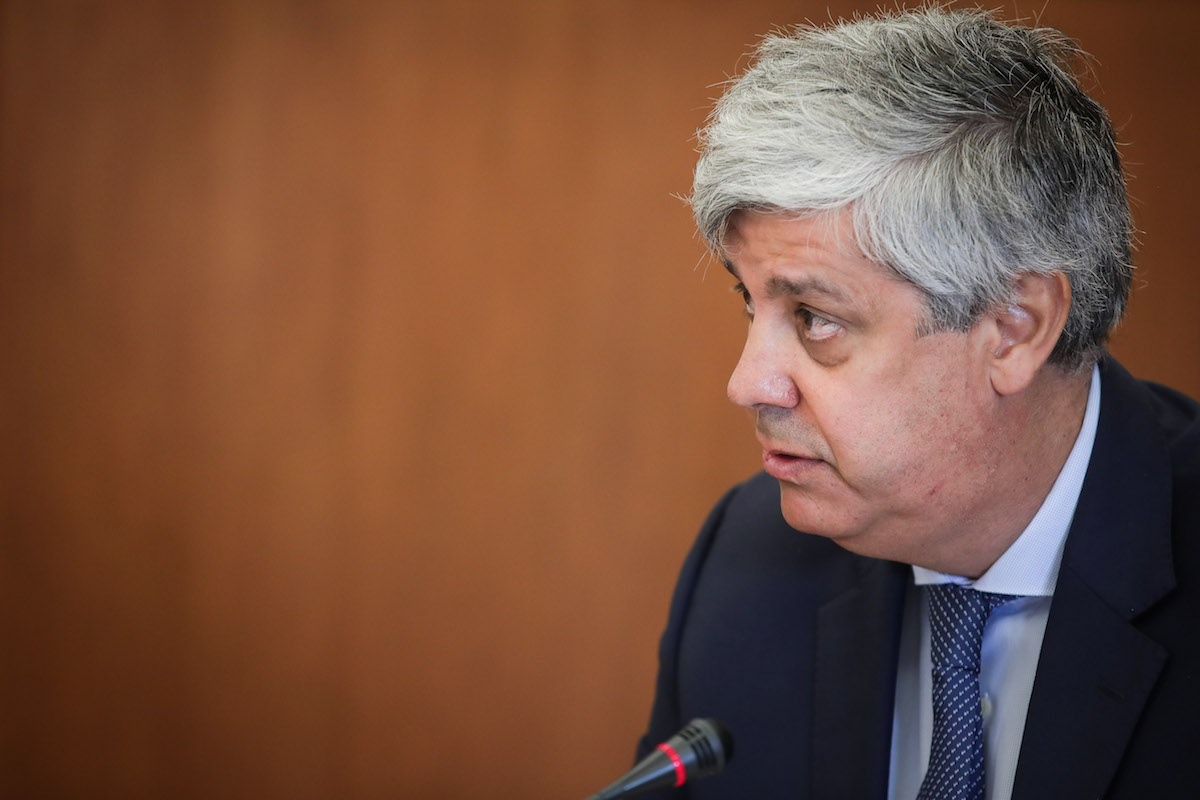 The governor of Bando de Portugal (BdP), Mário Centeno, told the deputies of the Budget and Finance committee that the moratoriums on housing loans that end on Wednesday were not granted to the most problematic customers, who are covered by the support that ends in September.
"In relation to private housing moratoriums, from the highest point of these moratoriums, which took place in June, until February, we have a reduction of 42%. 2,375 million less in private moratoriums [nesse período]. A continued reduction ", indicated this Tuesday during the hearing required by the Left Bloc.
How has the Express, on Wednesday, the moratoriums on housing loans of 3.7 billion euros are extinguished. In part of these arrears, benefits will increase in April. There are even more EUR 13.4 billion in mortgage loans under a moratorium, which extend until September (a portion until December).
"The overwhelming majority of the moratoriums are under the public moratorium" which had "very clear", "very comprehensive" access conditions and which was aimed mainly at "unemployed workers, who had suffered income shortages", he said, adding that " it is not the time to withdraw measures for those who have been affected by the crisis. For those, they are not ending ".
Centeno considered that there is no scope for an extension of the moratoriums. "This extension would mean that the credits that were considered in a moratorium under this extension would become restructured credits. It would be a massive restructuring ", indicated the governor.
"The moratorium, whether public or private, must be carried out under the common guidelines that Portuguese banks have to respect. It is the best way to protect bank customers ", he indicated, thus avoiding a "Ricochet effect" about banks and customers.
At the end of January, there was a total amount of loans of 45.7 billion euros under moratorium, both to individuals and companies. In the case of companies, there are 24 billion. Centeno stressed that these increased "the capacity for financial response" and it is based on this information that it is necessary to "play".
"We are working on characterizing the evolution of the entire business sector in Portugal in order to be able to characterize and identify trends that may be worthy of an evolution of the measures, in particular those associated with the moratoriums, in which Banco de Portugal has its say ", he revealed.

Taísa Pagno //