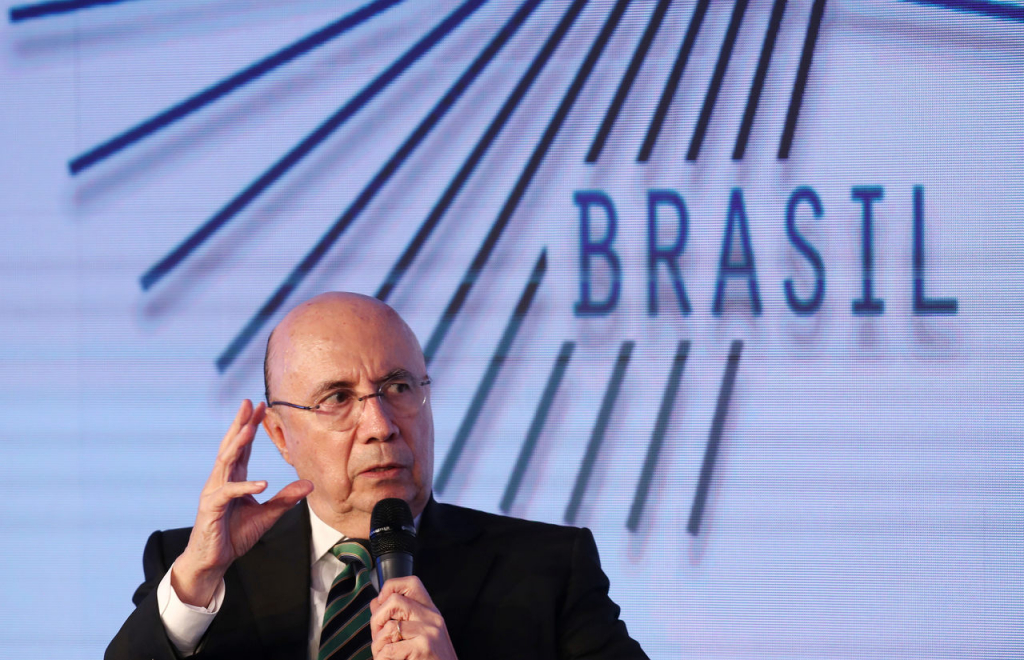 In an interview with Prime Time Zone, former president of the monetary authority recognizes that rising prices are worrying in the short term, but that movement should dissipate with the advance of vaccination
Paulo Whitaker/Reuters
The current responsible for São Paulo's finances, Henrique Meirelles says that the Central Bank has the time and the instruments to tame the high inflation

President who for the longest time held the command of the central bank — eight years, between 2003 and 2011 —, Henrique Meirelles states that the monetary authority has all the conditions to control the upward trajectory of the inflation and prevent expectations for 2022 from being tainted. The preview of Broad Consumer Price Index (IPCA) was 0.72% in July, the biggest jump for the period in 17 years – and added 8.59% in the accumulated of 12 months. The current responsible for the finances of the State of São Paulo recognizes that, in the short term, inflationary pressure is a concern, but he says that the movement is a reflection of the disorganization of the production chains caused by the new coronavirus pandemic and that the phenomenon tends to dissipate with the advancement of immunization. "There needs to be a break in this process as the regularization of economic activity with vaccination takes place. The Central Bank is able to do this," he says in an interview on the website of the Young pan. O Monetary Policy Committee (Copom) announces on Wednesday, 4, the new directions of the Selic, currently at 4.25% per year. The market is convinced that the interest rate will increase by 1 percentage point, a more robust increase than the 0.75 percentage point measured by the collegiate in the last three meetings. "You have to do whatever is necessary to control and give confidence. Then you can lower interest rates up front as expectations fall."
If inflation projections are optimistic, the same is not true for the approval of the reform agenda by Congress. Even acknowledging the merits of tax reform, Meirelles states that only a broad change, involving federal, state and municipal taxes, has the potential to maintain sustainable economic growth. At the other end, a reformulation of the public machine that cuts current costs is also needed. Both, however, have no prospects of being approved in 2021. "It is not something that can be done, even if very well executed, in a short time. But it is a process that cannot stop", he says. Regarding the economic team, the former finance minister says that the direction of the policy is correct, but the pace leaves something to be desired. "There is a lack of unity in government, a clear vision of what must be done and a capacity for approval and implementation." Check out the main excerpts from the interview below:
We are heading towards a scenario of high inflation, record unemployment and water crisis. Can the government reverse this situation? The biggest problem is the water crisis. For that, first, the rationalization of energy consumption through public awareness in a better organization of energy usage to decrease usage during peak hours. There must be more facilities for investments in alternative energy sources that do not necessarily need to go through hydropower. It would be solar energy, wind energy. The largest countries in the world are already having an important part of their energy coming from these sources, and we have a lot of space for this in Brazil. There is no lack of sun, and no wind either.
Does inflation worry you? In the short term, yes. As long as this evolution of expectations is not controlled. On the one hand, inflation is a result of the disorganization of the production chain due to the pandemic. There needs to be a break in this process as there is regularization of economic activity with vaccination. The Central Bank is able to do this. The Central Bank has to take a firm stance. We are talking about higher interest rates. You have to do whatever it takes to control and give confidence. Then you can lower interest rates up front as expectations fall. I think the Central Bank has all the instruments and has the time and conditions to control current inflation and inflation expectations. Let's wait and hope that this is actually done.
Is the rise in GDP above 5% in 2021 sustainable? No. This recovery is a result of the very strong drop last year, which generates this possibility of greater recovery. But economists are already predicting growth next year between 1.7% and 2%. Already returning to a pattern of growth in Brazil in recent years. Brazil fell 4.1% in 2020, but in 2019 it had already grown 1%, and 1.7% in 2018. The trend is to return to this pattern. To increase this, all productivity reforms, highway concessions to lower the cost of transport and increase efficiency would be needed.
Can the reform agenda be approved in 2021? I hope so, but you need to discuss which tax reform. If it's just federal taxes or if it's a broad reform, involving state and local taxes. This one I think is less likely to be approved in 2021, although that would be ideal. On the other hand, administrative reform is very important, but I don't believe it will be approved this year. It is necessary to carry out a real reform, that is, to actually cut the costs of financing the public sector, which is what we did with the administrative reform in São Paulo.
The government is more right or wrong in the conduct of the economy? It's in the right direction, but the execution process is a little slow. It's slow. There is a lack of government unity, a clear vision of what must be done and a capacity to approve and implement it. Approval by Congress and implementation by the Executive.
Is the government lacking articulation to approve the reform agenda? There is no doubt that all this change is aimed at improving the articulation of the government in Congress. Whether it's going to succeed is a matter of seeing. Today is having a problem. In my time at the Ministry of Finance, the main interlocutor was the minister himself. Now, the figure of that interlocutor is being created for all matters, being the head of the Civil House. Hope it works. It is not clear, we have to see how this process will develop. It's not something you can do, even if it's done very well, in a short amount of time. But it is a process that cannot stop, and within a few years it will be able to increase productivity.
Is there anything the government can do in the short term? First, it is important to fight inflation, which involves raising interest rates and hampering growth a little. By controlling inflation, there is more confidence for investment in the medium and long term, therefore increasing growth expectations for the following years. It is also important to have fiscal control so that the ceiling is strictly followed, also so that there is availability of investment by the private sector as there is more confidence in the Brazilian fiscal issue, and therefore greater availability for national and international investment. It's this whole process of creating the facilities to produce in the country.