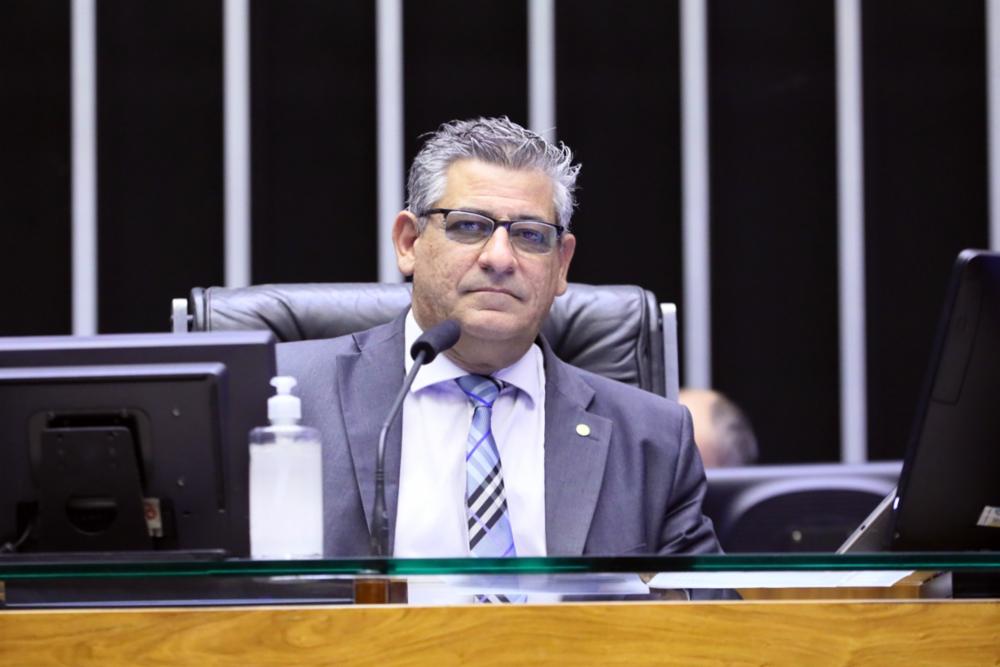 According to the parliamentarian, it is necessary to create a public policy capable of reducing the values ​​of gasoline and diesel and allowing the people to buy cooking gas
Cleia Viana/Chamber of Deputies
Federal Deputy Nereu Crispim (PSL-RS) defends the creation of a stabilization fund to control fuel prices in Brazil

This Wednesday, the 13th, there will be an extraordinary public hearing to discuss the Oil Derivatives Price Policy, at Commission on Economic Development, Industry and Services (CDEICS) of the Chamber of Deputies. In an interview with Jornal da Manhã, federal deputy Nereu Crispim (PSL-RS) spoke about the issue and his Bill (PL) for the construction of a fund for stabilization of fuel prices in Brazil. For him, the current pricing policy of Petrobras it leaves the Brazilian people at a disadvantage, with weekly increases, while benefiting only investors, importers, international capital and oil companies. "This volatility that exists in fuel prices does not provide security for any financial planning. Even more so now, for families, due to the constantly rising cooking gas, it is already more than R$ 100. The PL 750/21 creates a stabilization fund based on the collection of taxes based on the export price of crude oil. Today, Petrobras' pricing policy is based on international price parity and not on import parity price. The PL will bring significant price stability, including a reduction of around 15% in the price of diesel, gasoline, and the price of cooking gas bringing it to a price that the population can afford," said Crispim.
According to him, similar funds exist in other countries and are used as a way to prevent constant increases in fuel prices, as has been happening in Brazil. "This fund exists in many other countries, including as a model to keep prices stabilized as a result of the variation in the dollar and the price of a barrel of oil. The proposal is in the Economic Development Commission and will have a public hearing on the 13th, at 4 pm, in which representatives of the Ministry of Economy, all private and public entities that really have the responsibility to solve this problem of evaluating the fuel prices in Brazil. I emphasize that the ICMS problem, addressed by the president and which is to be voted on next week, is not the main fuel problem, because, in recent years, no state has increased the ICMS rate. The fuel tax increases as the price of the dollar and the price of a barrel of oil increase," explained the deputy.
We have to understand that Petrobras, as the name says, is Brazilian oil. First, we have to stop treating Petrobras and fuel prices in Brazil simply as a business. We have to really meet the demands arising today from misery, inequality, unemployment. Over the past three months, Petrobras has made a profit of more than $42 billion. Petrobras being seen simply as a business and serving only the interests of investors, banks and national oil companies, we are going to disagree, including the substantive clauses in the constitution.
Crispim criticizes Petrobras' current pricing policy, saying it doesn't even need to exist for Brazil to maintain prices as they are. He also recalled that, since it is a state-owned company, it should interfere more strongly in the price, to benefit the Brazilian population. "Within this import policy, the import parity price is charged for 100% of the LPG sold in Brazil, with only 30% being actually imported. In reality, today, within this fuel price policy, Petrobras would not even need to exist, it would only have to continue importing fuel, because 100% of fuel prices are based on international prices. About ten days ago, the president wanted to carry out an action of R$ 300 million, in Petrobras money, even as if it were a ride, to give a type of gas voucher to the most needy population. We know that we have to pay attention to the most needy people, but this is a populist measure. We have to have fuel policies that make people able to buy cooking gas, not these measures, taking the money from Petrobras, which is not a company that has to take populist actions like the one the president wanted to do ", he pointed out.
Asked whether the problem was precisely that Petrobras is a state-owned company, the congressman said he agreed that this could be one of the problems, but that, at the moment, it is more important to resolve the price hikes soon, leaving this discussion for the future . "We really have to open up the market more and more and, if necessary, as there are proposals, privatize Petrobras, but I think that's for a second moment. The main problem today is really this price of PPI, which leaves fuel prices in Brazil tied to the variation of the dollar and the price of a barrel of oil. You have to create this stabilization fund based on exports. Several economists, the Petrobras Engineer Association and some former Petrobras economists claim that the path is this stabilization fund. We can no longer support these weekly highs, inflation in the last 12 months has hit more than 10%. This pricing policy is only serving investors, importers, international capital and oil companies. Today, Brazil is a tax haven for them", he concluded.