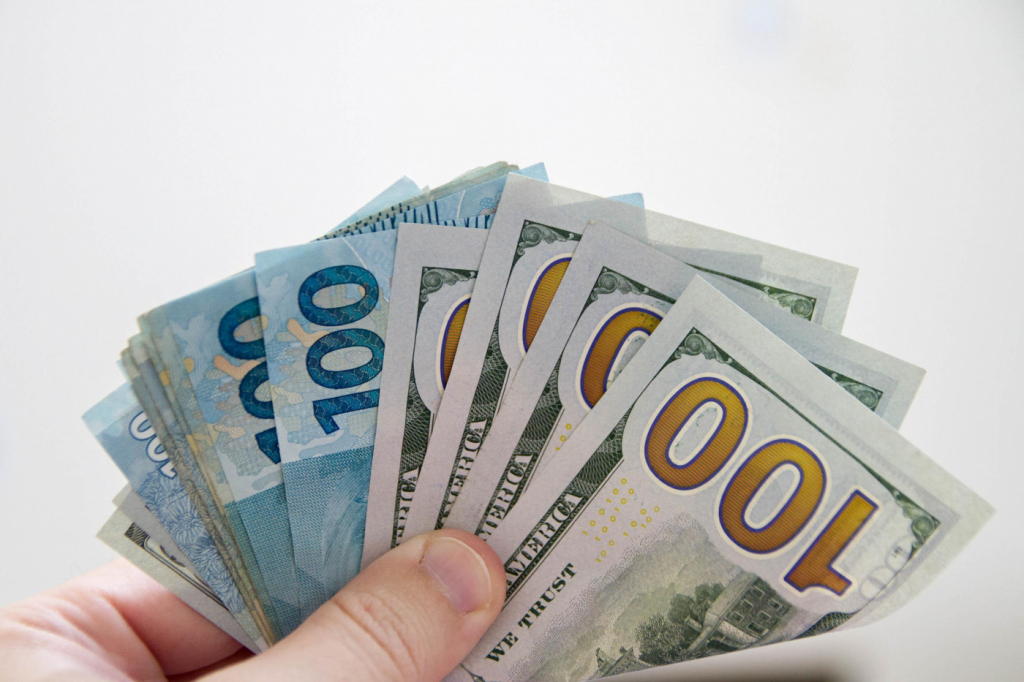 European Central Bank confirms the maintenance of monetary stimuli, while the rise in requests for unemployment insurance in the US surprises negatively
ROBERTO GARDENALLI/FUTURA PRESS/ESTADÃO CONTENT
Dollar operates without defined direction with investors analyzing international news and the exchange of ministers in Brasília

The main indicators of financial market Brazilians operate without a defined direction this Thursday, 22, with investors analyzing the maintenance of monetary stimuli by the European Central Bank and the above-expected increase in the number of requests for unemployment insurance in the United States. On the domestic agenda, attention remains focused on the exchange of seats in Brasília with the ministerial reform announced by Jair Bolsonaro (no party). Around 11 o'clock, the dollar advanced 0.16%, quoted at R$ 5,200. The currency opened in a fall and hit the low of R$5.169, while the maximum was R$5.212. The exchange ended the day with a drop of 0.76%, quoted at R$ 5.192. After opening on a high, the Ibovespa, a reference on the Brazilian Stock Exchange, operated with a drop of 0.30%, to 125,547 points. The trading session this Wednesday, 20, closed with a high of 0.42%, at 125,929 points.
The European Central Bank confirmed this morning the maintenance of monetary stimuli to mitigate the effects of Covid-19 in the economy. The entity has pledged to buy another 1.85 trillion euros in bonds by March next year, in addition to keeping interest rates at minimum levels as the continent faces the resurgence of the pandemic with the spread of the Delta variant. The president of the monetary authority, Christine Lagarde, stated that there is room for stimulus until the damage caused by the health crisis is compensated. Across the Atlantic, the US Department of Labor announced that 419,000 people filed for unemployment insurance last week, up from a projection of 350,000. The news impacted Wall Street and reduced some of the optimism of investors with the positive disclosures of corporate balance sheets.
In the domestic scenario, investors are following the exchange of ministers announced by Bolsonaro the day before. O federal government prepares the dismemberment of part of the Ministry of Economy to recreate the Work and Pensions folder. According to information confirmed to Young pan by members of the economic team, the move will be made as a nod to the Centrão to accommodate the current head of the General Secretariat of the Presidency of the Republic, Onyx Lorenzoni (DEM), which will leave the folder for the input of Luiz Eduardo Ramos, responsible for the Civil House. The general, in turn, will be replaced by the senator Ciro Walnut (PP-PI). The negotiations are part of the ministerial reform announced by the president this Wednesday morning and which should be made official next Monday, 26th. Changes in the portfolio were confirmed by minister Paulo Guedes. "We are going to make an organizational change here too, these news are precisely in the direction of employment and income," he said.