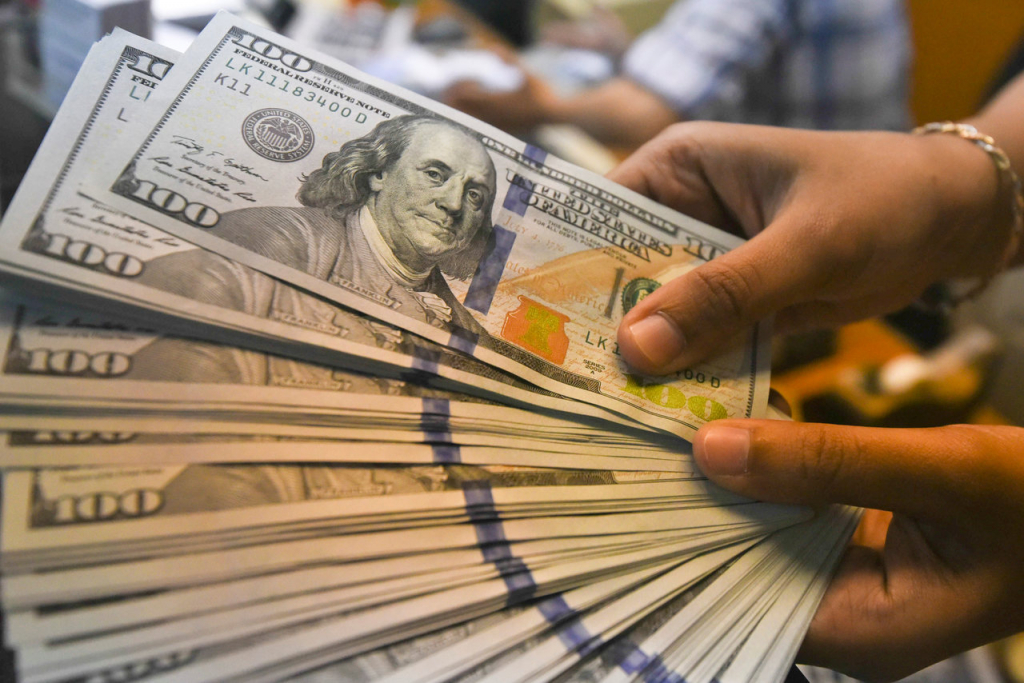 Positive data on job creation in the United States and expectations with the resumption of aid divide the attention this Friday
Antara Foto / Hafidz Mubarak / via Reuters
Dollar operates on high with divided attention between employment in the US and resumption of aid in Brazil

THE financial market Brazil operates this Friday, 5, divided between the pressures of the international scene with the growth of the employment rate in the United States, and the attention with the negotiations for the return of the emergency aid after the approval of the Proposed Amendment to the Constitution (PEC ) by the Senate. At around 1:10 pm, the dollar increased by 0.54%, to R $ 5.688. The currency reached a maximum of R $ 5.722, while the minimum did not exceed R $ 5.654. The currency closed on Thursday, 4, with a fall of 0.10%, to R $ 5.658. Despite the bearish scenario in the US and Europe stock exchanges, the Ibovespa, B3's main benchmark, grew 1.24% to 114,127 points. The index closed yesterday's trading session with an increase of 1.35%, to 112,690 points.
The US Department of Labor announced on Friday the creation of 379 thousand job vacancies in February, a value higher than expected by the market, which has brought the unemployment rate to 6.2%. The figure indicates the recovery of the largest economy in the world amid the intensification of vaccination against the new coronavirus. Still on the US agenda, on Thursday the President of the US Central Bank (Fed, in English), Jerome Powell, said that the resumption of the indicators will still take some time and that the policy of reduced interest rates will be maintained by the monetary authority.
In the domestic scenario, the market is waiting for the vote of Emergency PEC by the Chamber of Deputies, scheduled for next Wednesday, 10, after approval of the text that opens space for the emergency aid be approved by the Senate. The matter passed this Thursday with the amendment to limit the benefit to R $ 44 billion. The federal government is waiting for the PEC to also be approved by the deputies before publishing the provisional measure that authorizes the resumption of the aid. The expectation is that the new rounds will be R $ 250 for most beneficiaries and R $ 375 for women responsible for the domestic budget. The first installment is expected to be distributed later this month, with payments expected by June.