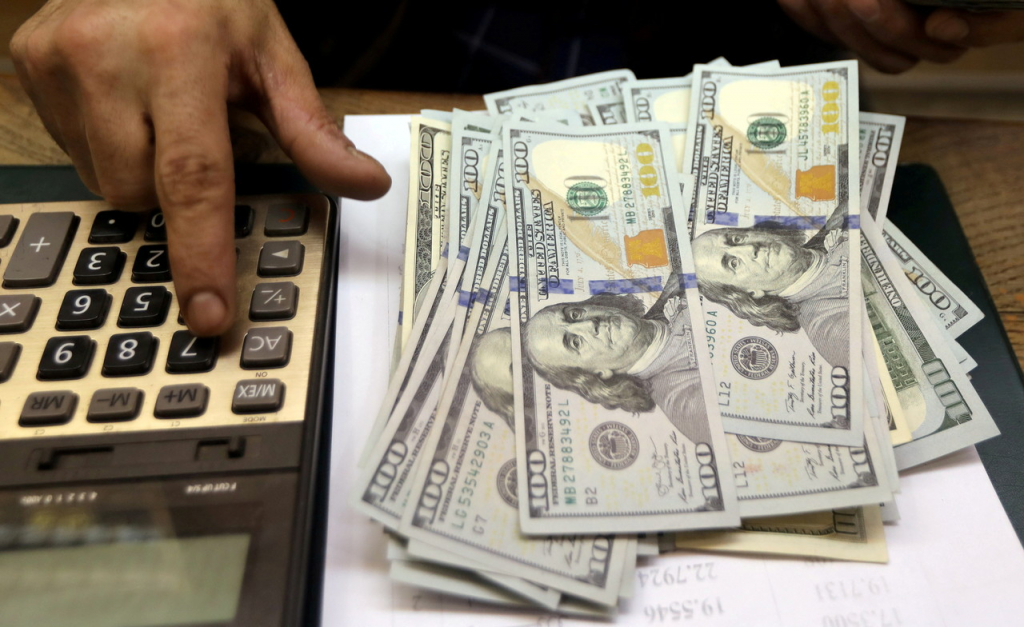 Protesters maintain roadblocks in five states after audio release by Jair Bolsonaro
Mohamed Abd El Ghany/Reuters
Dollar retreats on Thursday, 9, after a 2.9% jump the day before

The main indicators of financial market Brazilian companies operate this Thursday, 9 in the positive field, with investors analyzing the dispersion of stoppages by truck drivers in various parts of the country. The market also keeps on the radar the 0.87% rise in inflation in August, the biggest jump for the month in 21 years. Around 11:55 am, the dollar registered a drop of 0.95%, quoted at R$ 5.275. The currency reached a maximum of BRL 5.335, while the minimum was no more than BRL 5.261. The exchange closed the eve with a high of 2.89%, at R$ 5.326. O Ibovespa, a reference on the Brazilian Stock Exchange, operated with an increase of 0.18%, at 113,617 points. The trading session this Wednesday, 8, ended with a sharp drop of 3.98%, to 113,412 points.
Groups of truck drivers make this Thursday, 9, protests at points of highways in 14 states, but in only five there is a blockage in the flow of vehicles, according to information from the Ministry of Infrastructure. The mapping of the Federal Highway Police (PRF) identified interdictions in Bahia, Maranhão, Minas Gerais, Mato Grosso do Sul and Santa Catarina. In the states of Rio Grande do Sul, Paraná, Espírito Santo, Mato Grosso, Goiás, Tocantins, Rondônia, Pará and Roraima, traffic is free, but there are still cargo vehicles approaching. President Jair Bolsonaro said this morning that he will meet with truck driver leaders to try to lift the stoppages. On Wednesday, Bolsonaro recorded an audio, which began circulating through WhatsApp groups and social networks, in which he asked for the release of roads so as not to harm "the poorest". The Minister of Infrastructure, Tarcísio Gomes de Freitas, released a video to attest to the veracity of the audio and reinforce the request made by the federal government.
The market also analyzes the 0.87% high in August of the Broad National Consumer Price Index (HICP), the official Brazilian inflation gauge, the biggest change for the month since 2000. With the new increase, the inflation accumulates high of 5.67% in the year, while the accumulated in 12 months is 9.68%. The rate in August was influenced by the increase in fuel prices, especially gasoline, which had the greatest individual impact (0.17 percentage point), with an increase of 2.80%. O central bank it pursues the inflation target of 3.75%, with a margin of 1.5 percentage points up or down, that is, between 2.25% and 5.25%. The monetary authority has already abandoned the expectation of closing 2021 below the target ceiling.