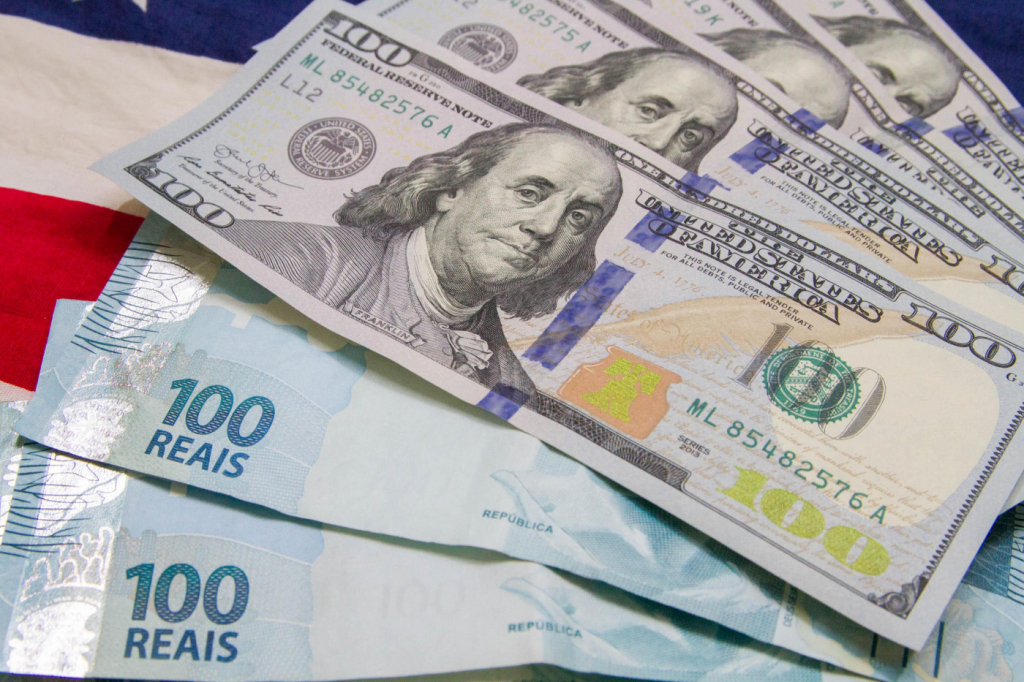 Markets renew optimism in defense of increased spending by US Treasury Secretary and drop in unemployment insurance claim
ROBERTO GARDINALLI / FUTURA PRESS / ESTADÃO CONTENT
Dollar retreats for the second straight day with international optimism after positive data in the United States

The main indicators of the financial market Brazilians closed in the positive field on Thursday, 27, with a new wave of international optimism after the United States Treasury Secretary, Janet Yellen, defended the increase in public spending to boost the country's economy. In the domestic news, humor was pressured by the new record in the unemployment rate, which reached 14.7% in the quarter ended in March. O dollar ended the day with a fall of 1.09%, quoted at R $ 5.255 after hitting the high of R $ 5.313 and the low of R $ 5.240. The exchange rate ended the day before with a decrease of 0.45%, to R $ 5.313. O Ibovespa, reference of the Brazilian Stock Exchange, closed with an increase of 0.30%, to 124,366 points. The trading session on Wednesday ended with an increase of 0.81%, to 123,989 points.
Positive news from the USA boosted markets throughout the day. In the morning, the US Department of Labor registered 406,000 claims for unemployment insurance in the last week, the lowest number since March 2020, at the beginning of the pandemic. new coronavirus. The result came out better than the 425 thousand requests expected by analysts and below the 444 thousand requests registered in the previous week. The US Gross Domestic Product (GDP) in the first quarter was revised to an increase of 6.4%, compared to an increase of 4.3% in the last three months of 2020. According to the Department of Commerce, the performance was driven by the advance of vaccination in the country and by the stimulus of the federal government. In the afternoon, the Treasury secretary defended in Congress the expansion of fiscal policy amid the process of recovery of the country against the pandemic of the new coronavirus. The message brought optimism to investors with the expectation of an increase in dollar injection in the global economy.
In the domestic news, the market reflected the new record in the unemployment rate, which reached 14.7% between January and March, according to National Household Sample Survey (Continuous Pnad), released by Brazilian Institute of Geography and Statistics (IBGE). There are 14.8 million unemployed Brazilians, an increase of 6.3% (880 thousand people) compared to the quarter from October to December 2020, the highest record since the beginning of the historical series, in 2012. IBGE data also show that the average of the employed population remained stable compared to the previous mobile quarter, standing at 85.7 million. However, in comparison with 2020, there was a decrease of 7.1%, which represents 6.6 million fewer employed persons.