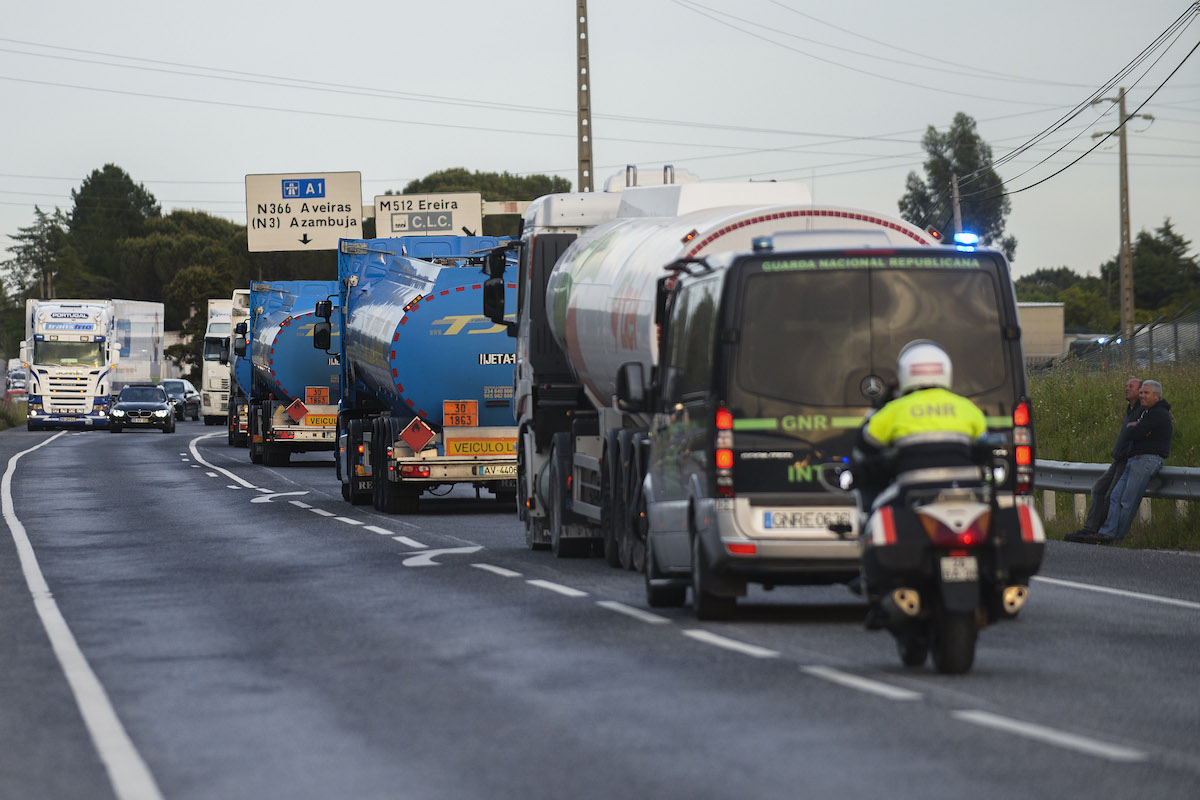 Still dissatisfied with some of the problems that have not been resolved for two years now, the drivers are threatening a new strike.
Two years ago, in April, the drivers strike caught everyone and everything by surprise. With the trucks stopped, the fuel shortage it made itself felt and people rushed to the gas stations to fill up their cars, fearing that the fuel would run out. Long waiting lines marked this episode. Four months later, in August, another strike.
Two years after the strikes by drivers of dangerous goods and materials, "there are still many, many problems to solve", says the president of the Independent Trade Union of Freight Drivers (SIMM) in statements to the Public.
Anacleto Rodrigues says that the overtime it's at salary scale drivers are their main concerns.
You abusive hours to which many workers are subjected and the abusive recourse to simplified layoff these are the problems identified by Francisco São Bento, president of the National Union of Drivers of Hazardous Materials (SNMMP).
"Drivers never stopped working. The discontent among the professionals does not stop escalating, and among our associates there are those who are already asking us to go back to toughening the fight", added the union leader.
One year after the signed Collective Bargaining Agreement is under review, there is the threat of a new strike.
Francisco São Bento emphasizes that two years ago people were only caught off guard "because they were distracted", since they had been talking about it "for a long time". Now it won't be different, underlines: "Let's not shut up".
This Saturday the amendments to the "legal regime of the national road transport of goods contract" come into force. The objective is to regulate waiting times for loading and unloading. In addition, drivers asked for an improvement in wage conditions, complained about the 12-hour workday and endless overtime.
"At first there were some improvements, but then it ended up being the same", says Anacleto Rodrigues, referring to the period after the 2019 strikes.

Daniel Costa, ZAP //