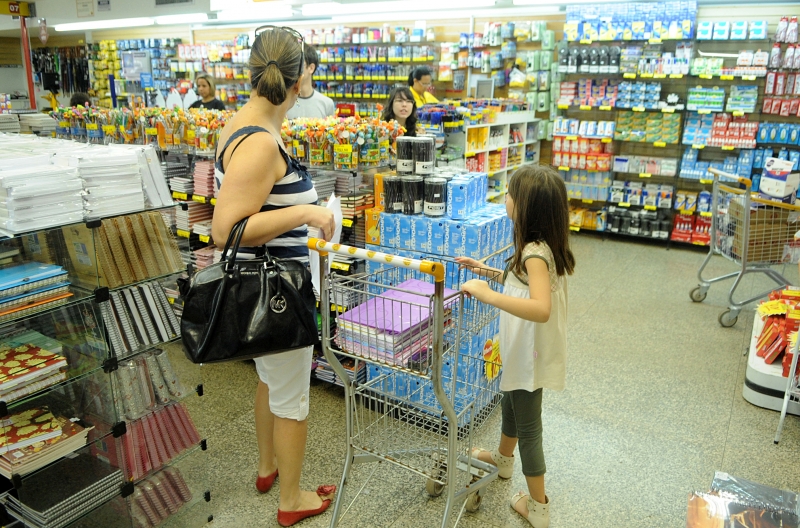 The pandemic brought an economic crisis that left families in even more difficult financial situations. ZAP leaves some tips on how to save some money back to school
We all know that going back to school is synonymous with expenses with textbooks, backpacks, notebooks, and other materials, expenses that are difficult to bear for many families. This year is no exception, and with a pandemic and economic crisis putting even more pressure on the Portuguese, here are some tips on how to save at this stage.
One of the main tips is the calculate a budget and stick to it in order to avoid credit, even if setbacks arise or children try to pressure their parents to buy more expensive or unnecessary things. must also make a list very specific to everything you need to buy.
A reuse of old materials and textbooks is also an option. Take a look at your kids' stuff and see if last year's backpack can be reused, if the notebooks have all been used, and ask someone if you can borrow any calculators you no longer need.
In terms of manuals, if you know older children who have the same manuals that your children need, you can always borrow them. You can also use book banks, the MEGA platform, or the Edu Rede Escolar application.
The Ministry of Education made available millions of vouchers which can be exchanged for new manuals, which are collected in participating bookstores, or reused, which are available in schools.
Ask invoice with taxpayer it also guarantees some return by reducing education sector expenditures and achieving the benefits of a 15% VAT refund.
If you've run out of options for things you can reuse, keep an eye out for balances and store promotions and use the internet to take advantage of exclusive online promotions. To make the most of the discounts, the ideal is to start with a few months in advance. If it's not in time for this year, you can plan for the next school year and gradually set aside an amount for school expenses.
ECO also made a compilation of the promotions that are currently active and that you can still take advantage of. Bertrand is with 5% discount on manuals and activity notebooks until September 20th, and 20% discount on card on all school support books until October 3rd.
Continente is also having a campaign for 5% direct discount in the purchase of manuals and 20% in their binding. Support books, such as grammar books or exam preparation books, books recommended by the National Reading Plan and prints at Note stores have a 20% discount.
In the case of FNAC, manuals and notebooks are at a 5% discount until 26th September through the promotional code FNACESCOLAR. A selection of school support and exam preparation books are also available. discount up to 20%.
Lastly, can you get some return on the sell what you no longer use and still be able to get rid of unnecessary manuals or materials that are taking up space at home. Platforms like OLX can be used to sell school supplies and there are also several Facebook groups dedicated to this purpose.

Adriana Peixoto, ZAP //