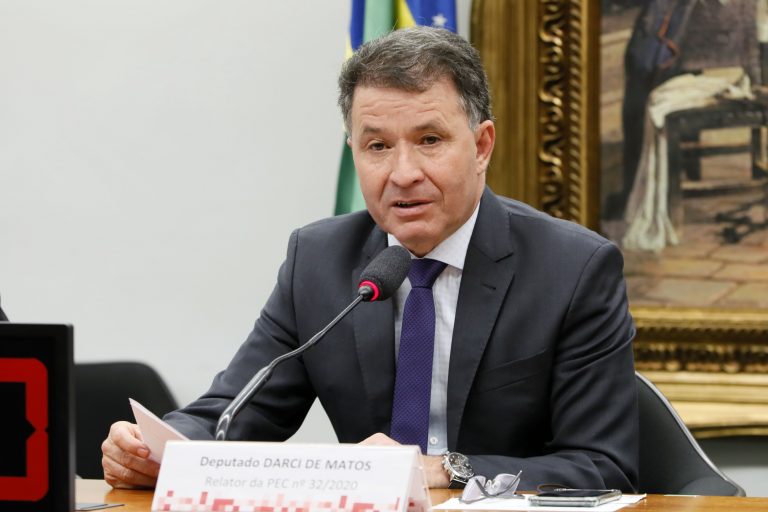 In 2022 alone, the Executive must pay more than R$89 billion in debts, already recognized by the Justice
Najara Araujo/Chamber of Deputies
The rapporteur of the PEC dos Precatórios, deputy Darci de Matos, defends the constitutionality of the proposal supported by the government

Given the difficulty in negotiating the payment of precatory, the government already admits the possibility of withdrawing debts from the spending ceiling. The alternative also mobilizes part of the National Congress and can come through a Proposal for Amendment to the Constitution (PEC). The vice president of the Chamber, Marcelo ramos, began the search for signatures to facilitate the processing of the text. In a hearing at the special commission that discusses the PEC of precatório, the special secretary of the National Treasury, Bruno Funchal, defended the government's proposal, but acknowledged that options need to be debated. "Dealing with this expense, bringing predictability and compatibility with the fiscal rule and, from what is said in the speeches, it does not bring this payment in installments and remove it from the spending ceiling. It is to discuss these alternatives." The PEC deals with precatório in installments, which are debts of the federal government recognized by the courts and which have a value above R$ 500 thousand. In 2022 alone, the Executive must pay more than R$89 billion. However, critics of the text are at risk of default.
For the president of the special commission on tax law of the OAB of São Paulo, Tahiane Piscitelli, the proposal would be unconstitutional. "There is no doubt about that. There will be judicialization of this issue, this generates an increase in legal uncertainty, loss of confidence in the country, loss of credibility as the government expressly assumes that it will not honor the debts legally recognized," he said. Former Finance Minister Maílson da Nóbrega says that installment payments are not the solution to the problem. "Precatório payment in installments is default. Default is not just not paying the debt, it is not paying it when it is due", he pointed out.
The rapporteur of the PEC dos Precatórios, deputy Darci de Matos, defends the constitutionality of the proposal. "In 2010, court orders meant 11% of discretionary expenditures, which are infrastructure, energy, public policies. In 2022, it means 90% of discretionary spending. In the 2021 Budget, BRL 54.7 billion in court-ordered debts and BRL 89.1 billion in 2022." The government believes that the PEC under discussion can generate savings of R$23 billion next year alone.
*With information from the reporter João Vitor Rocha