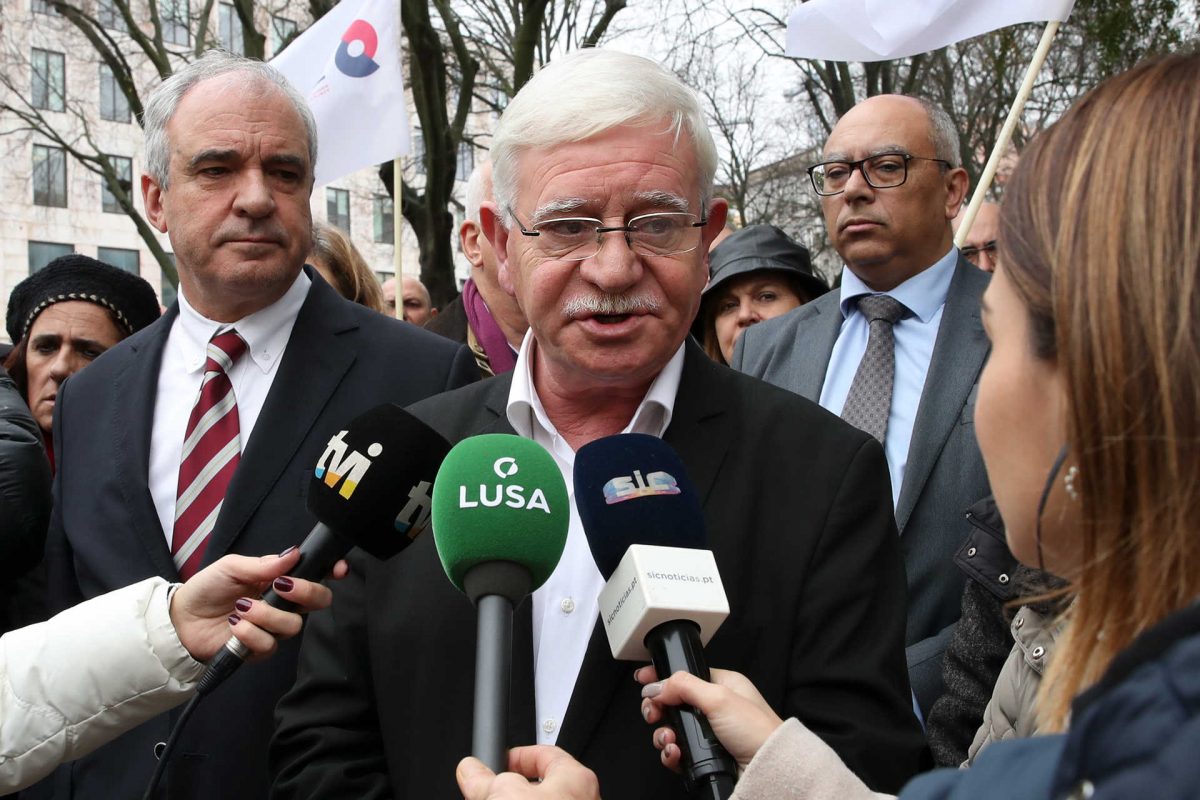 Public employees with salaries up to 693 euros will not be the only ones to see increases this year. The Government announced this Wednesday increases for workers of the sixth and seventh level of the Single Remuneration Table (TRU).
This Monday, the Secretary of State for Public Administration, Jose Couto, and the Secretary of State for Tax Affairs, António Mendonça Mendes, kicked off the negotiations for wage increases for 2021.
The Government proposed to the civil service unions an increase of 20 euros in the lowest salary, to 665 euros, thus equaling the minimum wage in public and private, and an increase of 10 euros in the remaining salaries up to 693 euros.
The proposal, however, did not please the unions that considered it "unacceptable", "Miserable" and "incomprehensible", for leaving out the majority of civil servants.
On Tuesday, the Government ensured that the proposal to increase the civil service's lowest wages by 10 and 20 euros it's not closed yet, opening the door to changes that would meet the demands of the unions.
Now, according to the ECO newspaper, at the meeting with the unions this Wednesday, the Government "improved" the proposal, having also announced increases for workers in the sixth and seventh level the Single Remuneration Table (TRU).
According to the FESAP leader, José Abraão, the Government presented a different proposal than the one that had been placed on the table at the beginning of the table, having announced that salaries between 693 euros and 791 euros will benefit from increases of ten euros.
According to the union leader, with this change, the total number of civil servants who will benefit from increases rises to 148 thousand, leaving 550,000 workers without updates in 2021.
Thus, according to the Government's proposals, the "minimum wage" of the State increases, in 2021, 20 euros to 665 euros and remunerations up to 791.91 euros go up 10 euros. The remaining wages are "frozen".
FESAP continues to criticize the application of the national minimum wage to the Civil Service and is considering asking for a further meeting on this matter. The union defends that, since the national minimum wage increased 30 euros, the basic remuneration of the Public Administration should benefit from the same climb.
Before the crisis caused by the covid-19 pandemic, the Government had promised increases of 1% to all civil servants in 2021. However, the impact of the disease on the economy made the Executive choose to make updates in the first four positions of the TRU .