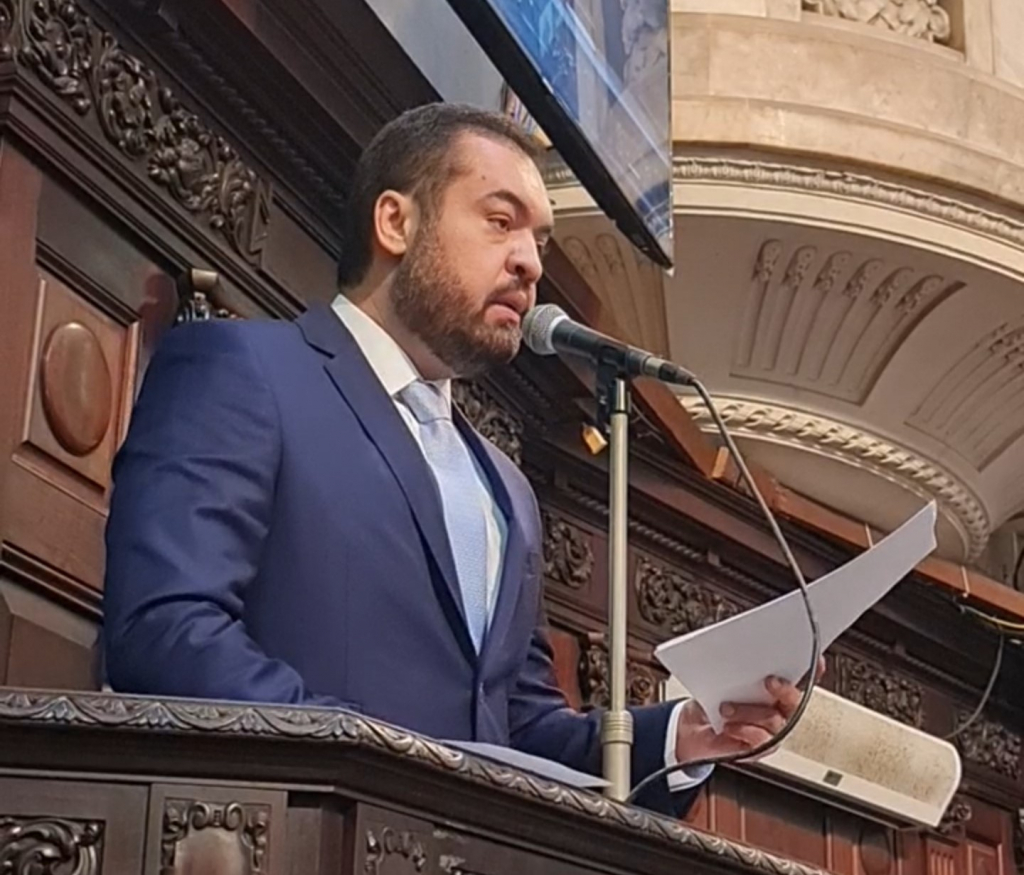 Governor Cláudio Castro and secretaries were in Brasilia this week; Bigfoot included state in pact during Temer government
Playback / Twitter @GovRJ
Among other things, he suspends the payment of the billionaire debt of the Rio de Janeiro government to the Federal Government.

The government of Rio de Janeiro filed a new order in the Ministry of Economy to become part of the Tax Recovery Regime. Action happened during the passage of the governor of the state, Cláudio Castro, and important secretaries of the summit, such as that of the Casa Civil, by Brasília this Wednesday. In this passage through the federal capital, Castro also joined the Liberal Party (PL). Former state governor Luiz Fernando Pezão managed, still in the government Michel Temer, put Rio de Janeiro in this fiscal pact. Among other things, he suspends the payment of the billionaire debt of the government of Rio de Janeiro with the Union. The understanding is that this agreement would be valid for three years and could be renewed automatically at the same time.
The first term expired at the end of last year and the automatic renewal did not happen. The interpretation was different from the Ministry of Economy. With that, the dispute was dealt with and stopped in court. It was up to the Minister of Supreme Federal Court Luiz Fux grant an injunction suspending the payment of this billion dollar amount to the Union. In the meantime, there was a closer relationship between Governor Cláudio Castro and the federal government and the Bolsonaro family. The expectation, now, is that Rio de Janeiro will be accepted again in the tax recovery regime. The technicians of the Fluminense government, including in this request for re-entry, presented data and information that would prove the reduction of costs and expenses, as required by the regime.
* With information from reporter Rodrigo Viga