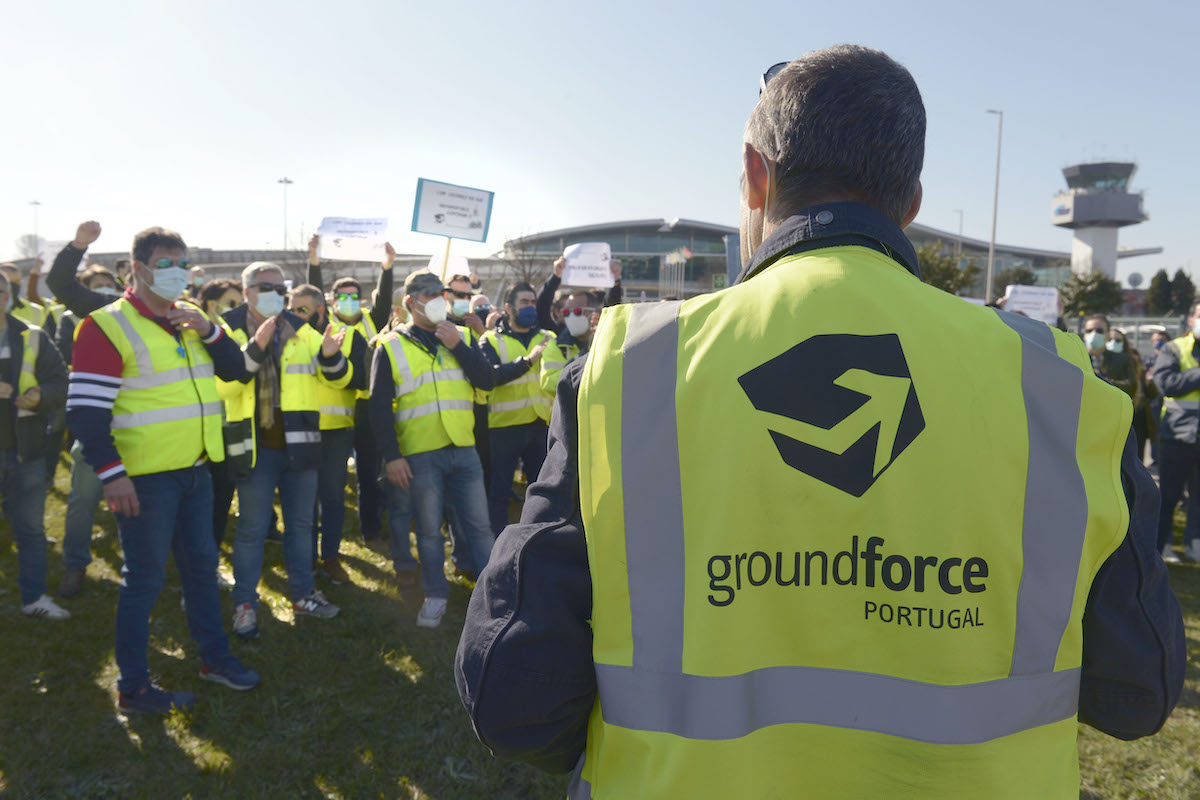 This Monday, Groundforce informed the workers that, after the Government's guarantee that TAP will pay for the June services before the salary processing, the company will have conditions for the timely payment of July salaries.
In a message sent to workers by the chairman of the Board of Directors of Groundforce, Alfredo Casimiro, which Lusa had access to, the businessman said that "with the guarantee given by the Ministry of Infrastructure and Housing that TAP will provide Groundforce with the payment due for services rendered in June, prior to the July salary processing, the conditions are in place that will allow Groundforce to ensure the timely and full payment of July salaries to all its workers".
"With the resumption of activity by our customers and the normalization, which is expected to be definitive, of payments due by TAP (which since February has not transferred any value to Groundforce for services rendered), we have every confidence that there will no longer be reasons for any delay or payment in installments of wages due to workers", he indicated, in the same message.
Last week, the Ministry of Infrastructure and Housing announced that TAP will pay directly to Groundforce workers the amount corresponding to the holiday subsidy and overdue annuities.
In a statement, the guardianship of Pedro Nuno Santos indicated that "it was communicated today [21 de julho], at a meeting with Groundforce unions, that TAP will pay the amount corresponding to the holiday pay and arrears directly to the workers" of the 'handling' company (assistance at airports).
"This was the solution found to overcome the refusal" of the Groundforce administration "to accept the transfer of TAP, which would allow the payment to workers of the allowance that was due to them", the Government said.
"At the same time, TAP will shorten the contractually defined payment to settle the bill for services provided in June, ensuring that Groundforce's management has sufficient liquidity to pay the workers' salaries for the month of July in full and on time," he said. the Ministry, underlining "that the value of services provided paid by TAP to Groundforce is superior to the salary needs of the workers" of the company.
Workers at the 'handling' company staged a full-scale strike over the weekend of July 17 and 18, which forced hundreds of flights to be canceled and threatened further stoppages if the ongoing problems with wages at Groundforce did not were resolved.