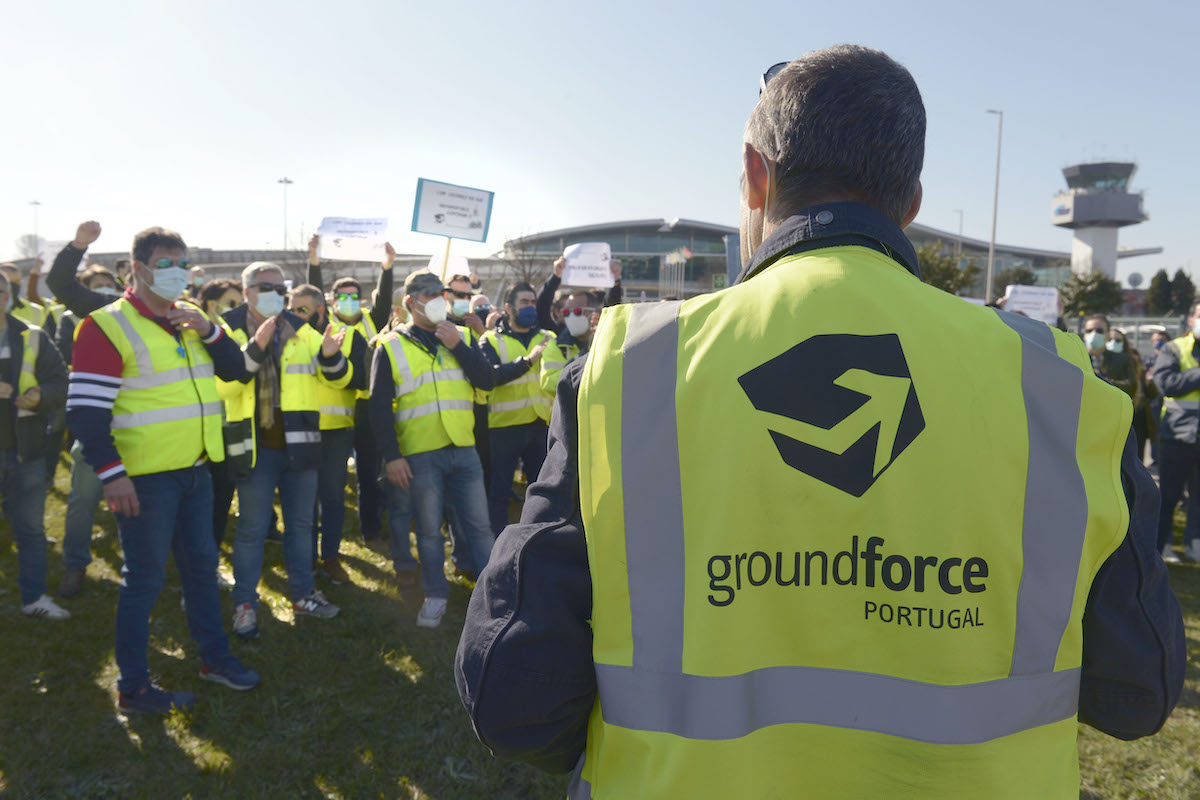 Groundforce workers will receive 85% of their May salary by the 28th and the remaining 15% in two weeks.
Groundforce assured workers that the conditions for the payment of May wages are assured, in two tranches, starting on Friday, and managers and directors will only be paid after the remaining employees.
"The conditions that allow us to guarantee the payment of the wages for the month of May to all workers of Groundforce" are guaranteed, "reads a note sent by the company to employees, to which Lusa had access.
According to the same document, payment will be made in two installments, the first of which corresponds to 85% of the net salary amount, will be received until Friday. The second tranche, which includes remaining 15%, will be paid by June 10.
"The administrators and directors agreed to receive only after all the remaining workers have received their full salary," he added.
On Monday, Pasogal, the main shareholder of Groundforce, ensured that the payment of May salaries at the handling would be carried out in the "next few days", after having warned that the insolvency request made by TAP could delay payments.
Groundforce considered on May 18 that TAP's insolvency application leaves the company in "total strangulation" and could lead to its operational disruption, destroying the efforts that have been made to save it.
On May 10, TAP requested, as "creditor", the insolvency of Groundforce "with the Lisbon Commercial Courts of the Lisbon District Judicial Court", justifying that the objective of the action is "if this is feasible ", safeguarding" the feasibility and sustainability of it, ensuring its operational activity at Portuguese airports ".
A company of handling considered that an insolvency proceeding not only "does not leave everything the same", but leaves Groundforce in a situation of "total strangulation", Having therefore written to the Minister of Infrastructure and Housing, Pedro Nuno Santos, in order to raise awareness" for the fact that this decision contributes a lot to the worsening of the company's situation ".
Groundforce is 50.1% owned by Pasogal and 49.9% by the TAP group, which in 2020 became 72.5% owned by the Portuguese State.