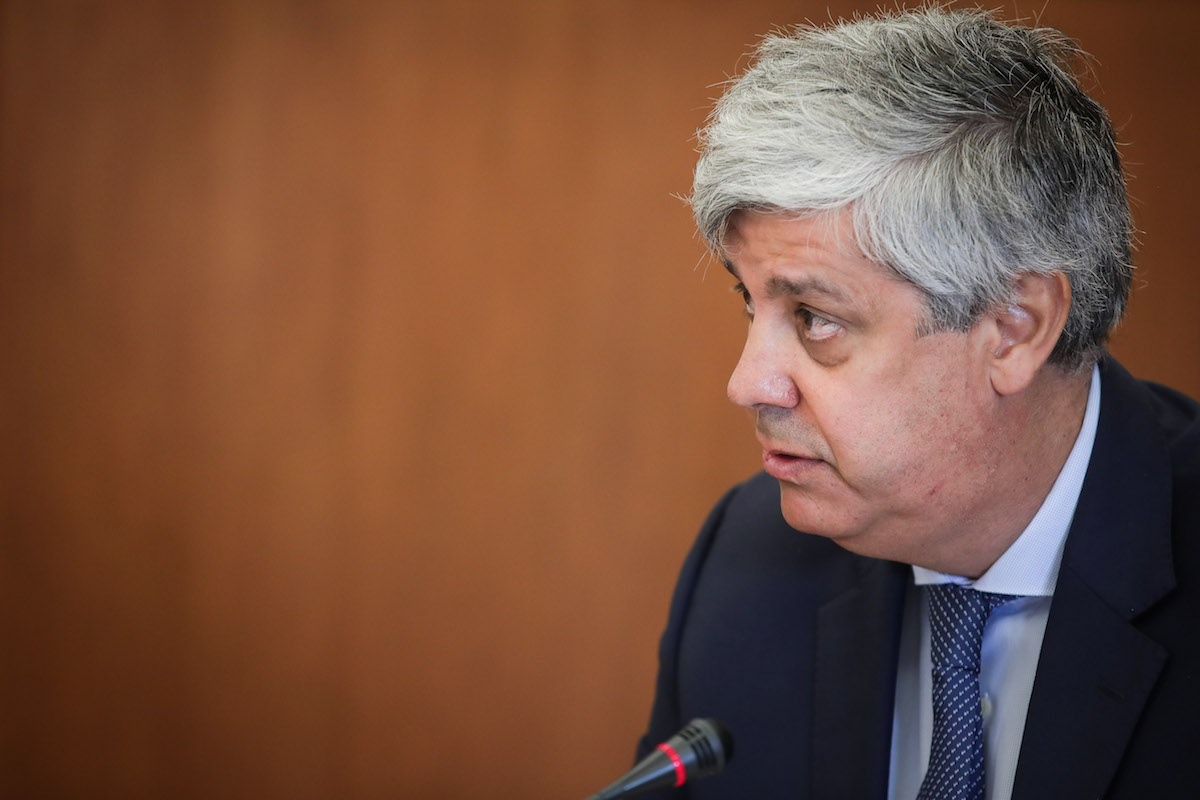 The governor of Banco de Portugal (BdP), Mário Centeno, said that the sequence of episodes that has been witnessed at Novo Banco made the process "painful", due to the delay with which the problem began to be resolved.
In an interview with Public on the ECB's strategic review, published on Sunday, Centeno said it is necessary to have "speed, clarity and effectiveness in the way we all handle these cases."
"In the financial sector there is no bad luck, there is procrastination. These cases reveal all that. Banking situations that remain unfeasible for a long time, generate negative behavior, either on the side of the banking system, which has its hands tied to feeding on its balance sheet credits that do not have a predictably successful destination, or on the side of borrowers who insist on finding solutions", he said.
The official denied that what has been seen at Novo Banco reveals the weaknesses of the solution found at the time of its sale. "We have to be aware that these phenomena result from the inaction that the systems have and the complacency they show with a certain type of behavior", he pointed out.
And he continued: "We have in other countries – in Germany, which is always an example that we like to set – corruption and malpractice phenomena banking management similar to those we are seeing in Portugal, and these phenomena are duly identified and corrected, with the consequences for those who practice them. We are probably late in dealing with them in the banking system and dealing with them in the judicial system. We started doing it a few years ago in the banking system".
The sale of Novo Banco, he said, has improved the financial indicators of the bank, the third largest in the country. "Another thing is that this process, due to its duration and the late nature with which it was treated, has become a painful process. This is what does not exist in other countries: this delay and this duration in the treatment of these situations", he stressed.

Taísa Pagno //