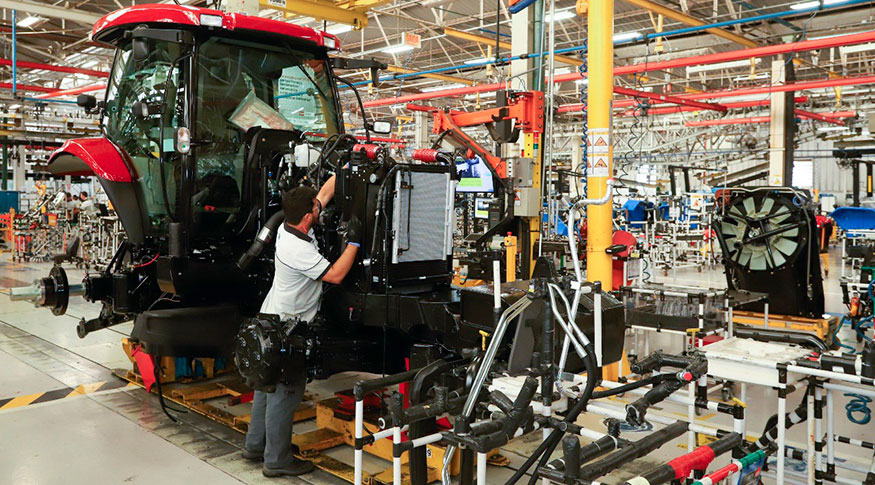 Measured from 0 to 100, the index reached 62 points in July, with an increase of 0.3 points compared to June
Rodrigo Felix Leal/AEN-PR
Over the three-month period, the high in optimism reached 8.3 points

The survey of the National Confederation of Commerce (CNI) shows that entrepreneurs in the industry is optimistic and already projects gains in this second half. This was the third consecutive increase on a national forecast, which shows a solid base profit trend through December. O Entrepreneur Confidence Index
Industrial (ICEI) is measured from zero to one hundred, with the cut line being of 50 points and separates "confidence" to "lack of confidence" in the sector. Nthe survey carried out from the 1st to the 7th of July, the index reached 62 points, an increase of 0.3 points compared to the month of June. Entrepreneurs from 1,316 companies were interviewed, being 498 small, 500 medium and 318 large. Also according to the CNI, in the accumulated result for three months, the increase in optimism reached 8.3 points. Far from the historical average, which reaches 54 points. even there is a good sales projection for the industry sector until December.
In the assessment of economist and professor at the Getúlio Vargas Foundation (FGV) Nelson Marconi, to increase optimism, the government needs to stop the political crisis and "give a direction" to businessmen. "It needs to be stable, to say in the medium term how it will lead totax issue. Vyou still have high unemployment and you have the political crisis that affects the exchange rate, inflation", he points out. even cwith the improvement of the perspective of reopening of trade, caution is still a point to be taken into consideration. THEFinancial market analysts are also starting to raise the projection of inflation and the Gross Domestic Product (GDP), which comes together with the forecast of economic growth for the 2021 accumulated.
*With information from reporter Maicon Mendes