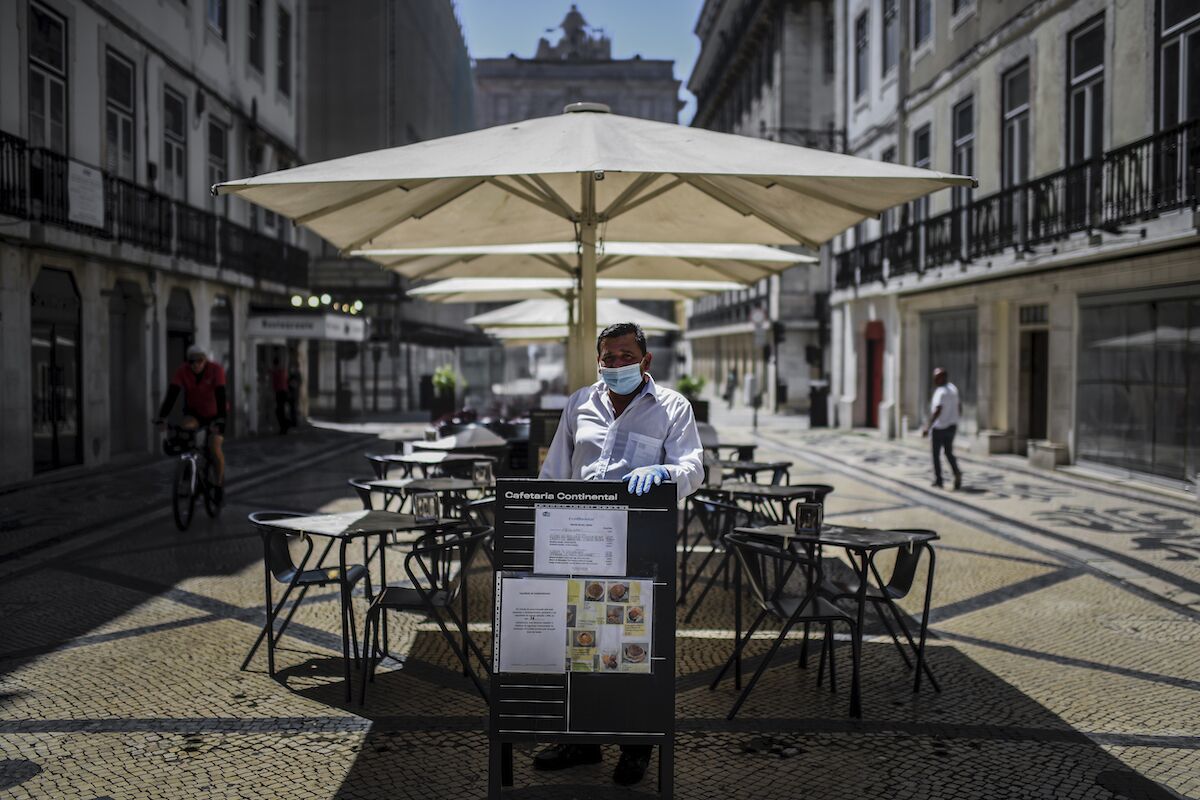 The first month of the IVAucher program, in June, saw a "significant increase" in bills and respective VAT in the accommodation, culture and restaurant sectors, which approached pre-pandemic levels, the Ministry of Finance announced today.
Data from the first phase of the program, which ends on Tuesday and gives consumers the right to a full refund of the VAT incurred, by issuing an invoice with a tax number, point to numbers "close to the homologous pre-pandemic period" de covid-19, says in a statement the Ministry led by João Leão.
The increase was registered "although during the month of June some restrictive measures were in force for the operation of establishments" in the aforementioned sectors "and of people in some parts of the country", the Ministry said, without specifying the amounts in question.
This is, according to the Ministry of Finance, a trend that is expected to "accentuate in the months of July and August" and whose data will only be known in the coming weeks.
"With the entry into force, for the first time this year, of the tax holidays during the month of August, the obligation to communicate invoices for the month of July" by merchants "was transferred to August 31 [terça-feira]", when it normally ends on the 12th of the month following the respective consumption, justifies the statement.
The first phase of the IVAucher program started on June 1 this year and ends this Tuesday. During this period, all consumptions carried out in the sectors of the accommodation, culture and catering, in which an invoice with a taxpayer number was requested, they are entitled to a full refund, between October and December, of the VAT borne by consumers.
The month of September will be the final clearance of IVAucher balances accumulated by consumers, "which will be communicated by the 30th", emphasizes the ministry.
João Leão's office also adds that, "with the purpose of making the use of the IVAucher balance more universal" and facilitating the adhesion of merchants to the program, it was developed a solution to integrate the banking institutions operating in Portugal in the operating entity (SaltPay) of the program returns.
So, when it's time to pay, instead of having a 50% discount on the final price, the consumer will pay the full amount, but then, receive a refund in your bank account equal to the discount amount, describes the Observer. As a general rule, the transfer takes place the day after the purchase.
In recent weeks, it has become evident that the adhesion among traders is not being high.. The previous model required merchants to have a payment terminal from Saltpay or one that was compatible with their system.
Now, merchants just need to register on the IVAucher website. However, merchants still have the option of making IVAucher discounts available to customers through the program's operating network, namely the automatic payment terminals, the IVAucher application and the invoicing software.