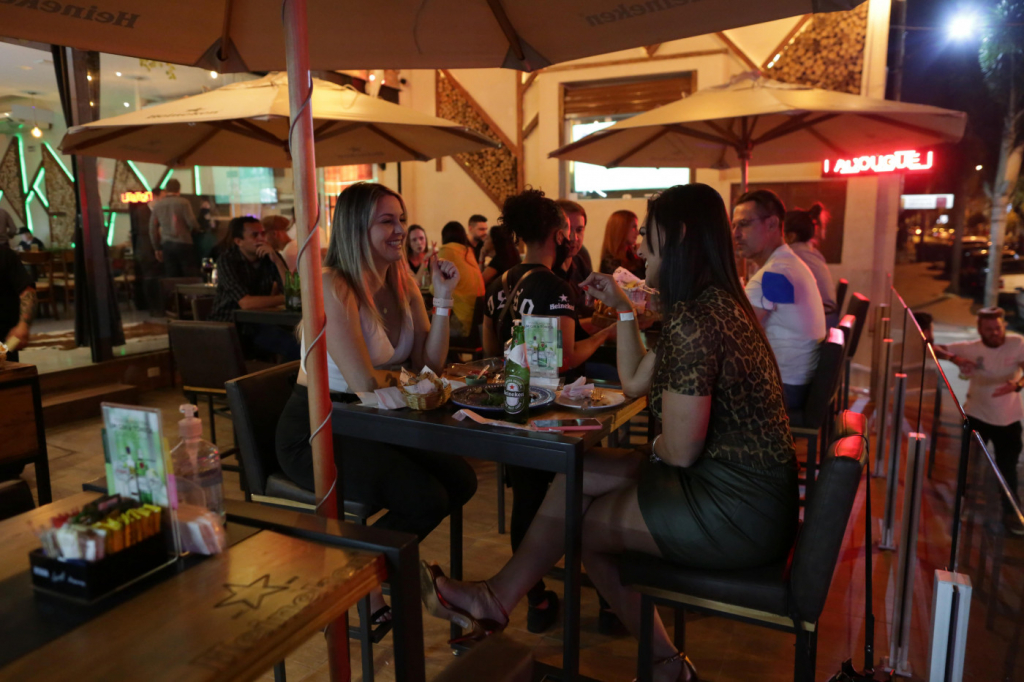 62% of establishments have not yet resumed sales from before the health crisis
LEANDRO FERREIRA/FOTOARENA/ESTADÃO CONTENT
Bars and restaurants continue to need help from the government, suppliers and private initiative

The negative impacts of the pandemic on the Bars and restaurants are still felt by entrepreneurs. A survey carried out by the National Association of Restaurants in partnership with the Galunion consultancy and the Foodservice Brazil Institute released data that show that the sector will have difficulty recovering. Even with the reopening and expansion of vaccination, 62% of bars and restaurants have not resumed pre-pandemic sales. According to the survey, 55% of establishments are in debt. Of these, 78% have pending issues with banks; 57% with taxes; 24% have debts with suppliers and 14% with employees. Those who intend to adhere to installment plans announced by governments reach 63%.
The expectation is that the recovery will extend for another two years, as explained by the executive director of the ANR, Fernando Blower. "The indebtedness of many companies can jeopardize the entire income, or all the surplus, for three, four years, or more, greatly harming the recovery and, consequently, employability", says Blower. The survey was carried out between the months of August and September and evaluated the performance of 800 companies. The survey showed that 13% of establishments are already able to earn at the same levels as in the critical period of the pandemic, that is, between July 2019 and July 2021. On the other hand, another 25% claim that they have already exceeded revenue in the same period.
Fernando Blower highlights important measures for the sector's recovery. "We will continue to need all sorts of help, easier credit, reduced taxes, fostering, in short, all kinds of help from the government, suppliers and private initiative", he says. The survey reveals the expansion of delivery deliveries, the biggest bet and great success for the bar and restaurant sector. Currently, the revenue from this sales model already represents 39% of the companies' total revenue. Before the pandemic it was 24%. Among those interviewed, 85% stated that they intend to maintain the service even with the total return of the stores, while 15% want to remain only with face-to-face operations.
*With information from reporter Camila Yunes