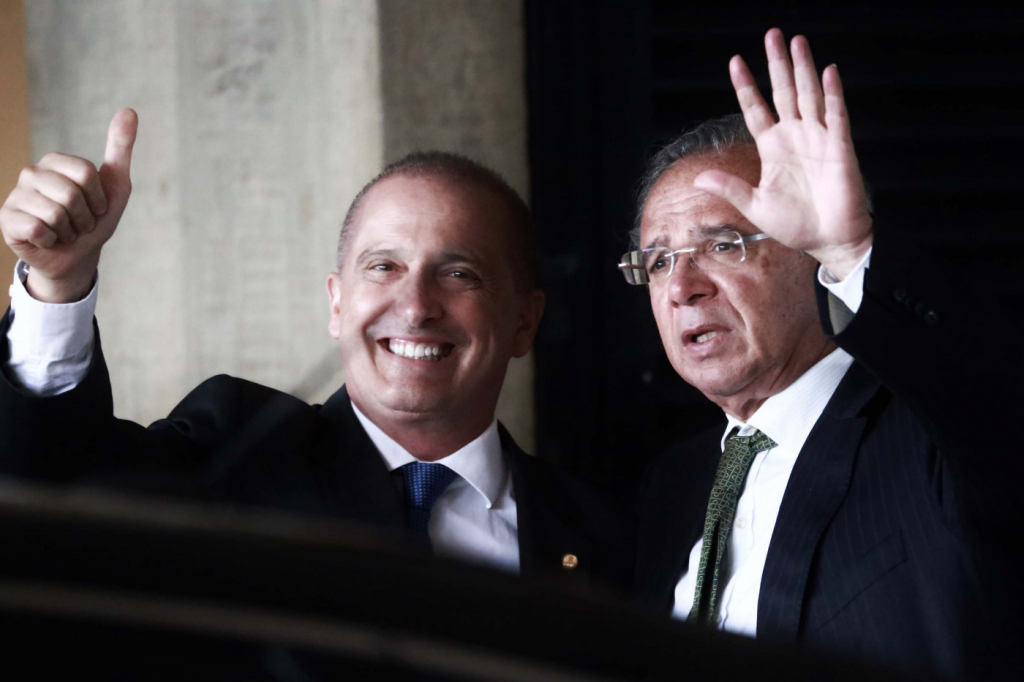 Head of the economic team again minimizes the dismemberment of the portfolio and says that the current executive secretary will remain in Onyx Lorenzoni's team
Fátima Meira/Estadão Content
Economy Minister Paulo Guedes stated that economic policy will not be changed with the creation of the new Employment and Social Security portfolio

Minister of Economics, Paulo Guedes he said on Thursday, 29, that the Ministry of Labor and Social Security will continue to be aligned with the economic policy of the federal government and that the current executive secretary, Bruno Bianco, will remain on the team of the new minister Onyx Lorenzoni. "[O novo ministério] will go in the same direction, fully aligned with our policies. Minister Onyx has been with me since the electoral campaign, with President Bolsonaro, we designed the social programs together," he said. The head of the economic team spoke during the presentation of the creation of 309,000 formal jobs due to layoffs in June. In his last participation in the dissemination of data from the General Register of Employed and Unemployed (Caged), Guedes once again stated that the data on job generation prove the economic recovery after the shock caused by the new coronavirus. "For the first time since 2015 and 2016, when we had two self-imposed recessions, we reached the level of 40 million formal jobs", he said.
The head of the economic team also said that the new minister would soon announce the continuation of the programs to create jobs. One of the initiatives is divided between the Productive Inclusion Bonus (BIP), funded by the government, and the Qualification Incentive Scholarship (BIQ), paid by the private sector. This initiative had already been publicized by the ministry and targets the public between 16 and 26 years old. According to the government, the program should generate 2 million jobs. The other initiative, which is expected to be announced by Onyx, is the voluntary social service program. "We are very afraid of the scar effect, which is the mutilation of a generation due to a pandemic. We want to accelerate the absorption of these young people, either with professional qualification training or voluntary social service, so that they can prepare for the formal job market", said the minister.
The Special Secretariat for Social Security and Labor was raised to the post of ministry amid the reform promoted by the president Jair Bolsonaro (no party). The new portfolio will be under the command of Onyx and was created to accommodate Senator Ciro Nogueira (PP-PI), one of the leaders of the Centrão, in the federal government. Nogueira takes over the Civil House, then occupied by Luiz Eduardo Ramos. The retired general, in turn, was reassigned to the General Secretariat of the Presidency, headed by Onyx. The dismemberment of the economic team had already been minimized by Minister Paulo Guedes, who denied that the movement will impact the conduct of the economy.