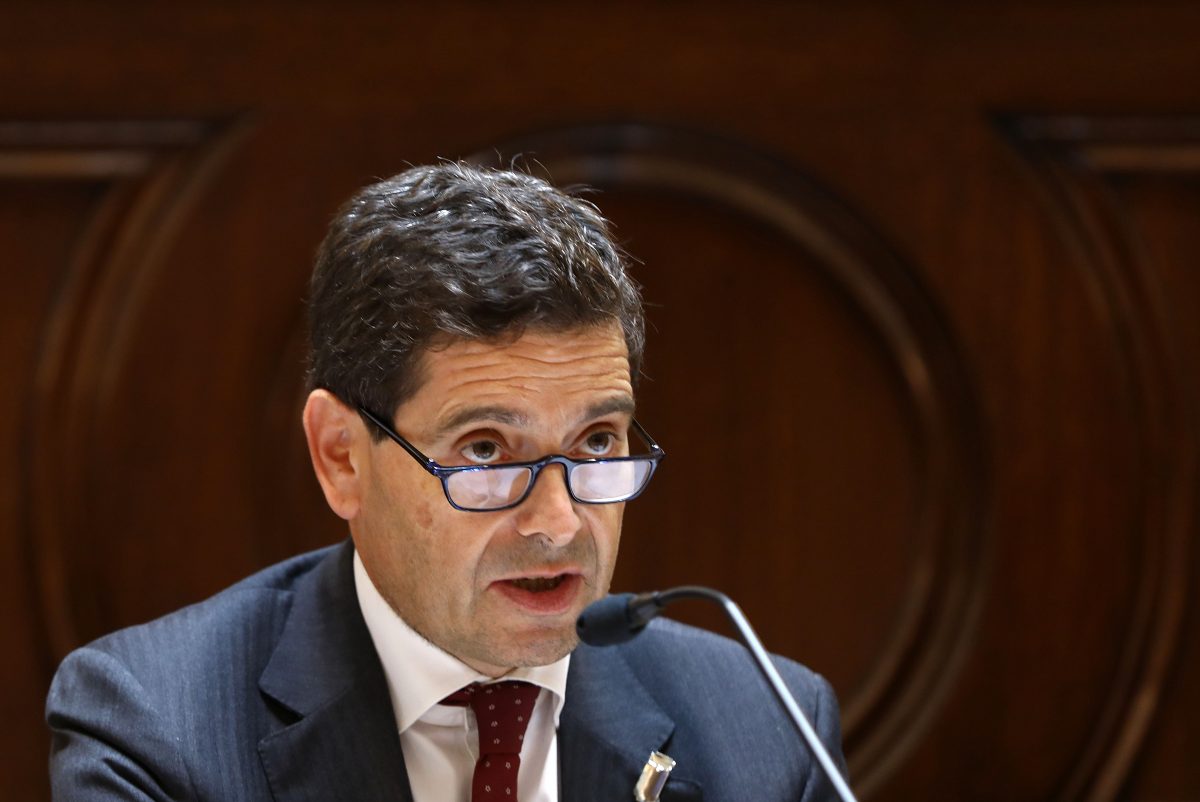 Novo Banco pointed out "inaccuracies and gross errors" in the final report of the inquiry commission on that institution and identified 16 false conclusions, 13 incorrect and 12 fallacious, deploring the considerations regarding the divergences with the Resolution Fund.
In a document that the Lusa branch had access to, the banking institution analyzes the conclusions of the report of the Eventual Committee of Parliamentary Inquiry on the losses recorded by Novo Banco and imputed to the Resolution Fund "from the factual perspective regarding imputed acts and omissions" to the bank and mentioned in the conclusions.
"It happens, however, that some conclusions of that report present inaccuracies and in some chaos gross mistakes, therefore it is also our duty to report this fact to the parliamentary inquiry committee", refers the same analysis, signed by the executive chairman of Novo Banco, António Ramalho.
Justifying the formulation of the analysis with "methodological issues" and for "better understanding of all", Novo Banco decided to classify what it considers to be "errors, inaccuracies or lack of proven reasoning" in three categories: false, incorrect e fallacious.
After all, the institution identified 16 conclusions as being false (when they "correspond to a total lack of adherence to the truth of the facts"), 13 as incorrect (when they are "partially false or incomplete, not allowing an adequate judgment" of reality, in perspective of Novo Banco) and 12 as being fallacious (when they are "induced without any proof or requiring negative proof, which is known to be unlikely to be produced by the recipient").
After identifying and substantiating each of the cases, António Ramalho also leaves a final note, in which he regrets the conclusions regarding the divergences between the Resolution Fund and Novo Banco, since they can be considered "an attempt to influence the mechanism of jurisdictional decision that the parties have agreed upon."
"In the opinion of Novo Banco, if this fact does not conflict with the rules of separation of powers, at least affects the expected impartiality of public authorities that, without embarrassment and support, make statements on the merits of situations that, precisely because they are in the litigation or pre-litigation phase, in relation to which Novo Banco cannot even exercise its adversary system, nor would such be appropriate given the nature and object of the parliamentary inquiry committee", he condemns.
The final report of the inquiry commission to Novo Banco was approved on July 27 by the deputies with only the PS voting against and the CDS-PP abstaining.
The final vote followed the resignation, by the part of PS deputy Fernando Anastácio from the role of rapporteur for not being reviewed in the final document, the result of voting on several dozen proposals for alteration presented by the parties.