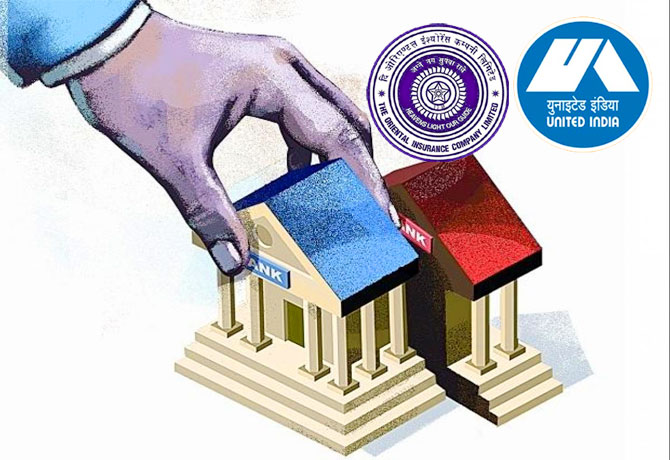 Oriental Insurance or United India?
Possibility to start from next financial year
Government decision with economic improvement: authorities
New Delhi: The government intends to privatize two state-owned insurers, Oriental Insurance and United India. The financial health of these companies has improved as they have been funded by the government for some time. Authorities say they have decided to privatize the companies. The Center will provide Rs 3,000 crore in capital to the two insurers in the current quarter to further improve their financial position. The privatization of these companies is likely to take place from April 1. Sources say the privatization process of the two companies has not started yet and it may take some time. He also said that the possibility of privatization of New India Assurance could not be ruled out. The government holds 85.44 per cent stake in the company.
Recommended by the Nitish Aayog
The Nitish Aayog has recommended to the government that the insurance company be privatized. The Department of Investment and Public Asset Management (DIPAM) is preparing a proposal for privatization. In the 2021-22 budget, Finance Minister Nirmala Sitharaman announced the privatization of several companies. It consists of two public sector banks and a general insurance company.
The mobilization target is Rs 1.75 lakh crore
The government has decided to bring in the Life Insurance Corporation of India (LIC) initial public offering (IPO) as part of its financial investment withdrawal strategy. The government will also sell 100 per cent stake in IDBI Bank from April 1 next fiscal. The central government has set a target of raising Rs 1.75 lakh crore through investments in the next financial year.
Capital contribution
The Union Cabinet last year approved a proposal to provide capital assistance to Oriental Insurance and United India Insurance Companies. The Cabinet also decided to increase the share capital of National Insurance Company Limited (NICL) to Rs 7,500 crore. Apart from these, the government has fixed capital of Rs 5,000 crore in United India Insurance Company Limited (UIICL) and Oriental Insurance Company Limited (OICL). At the same meeting, the Cabinet rejected the budget proposal for the merger of NICL, OICL and UIICL.
Privatization of four public sector banks
The government has selected four public sector banks for privatization. Among them are three small banks, one large bank. Bank of Maharashtra, Indian Overseas Bank, Central Bank are small while Bank of India is a large bank. The government is in favor of running only a few large public sector banks in the country. State Bank of India (SBI), Punjab National Bank (PNB), Bank of Baroda and Canara Bank. Prior to that, there were a total of 23 public sector banks. Most of these small banks have already been merged into larger banks.
Govt may consider Oriental Insurance or United India