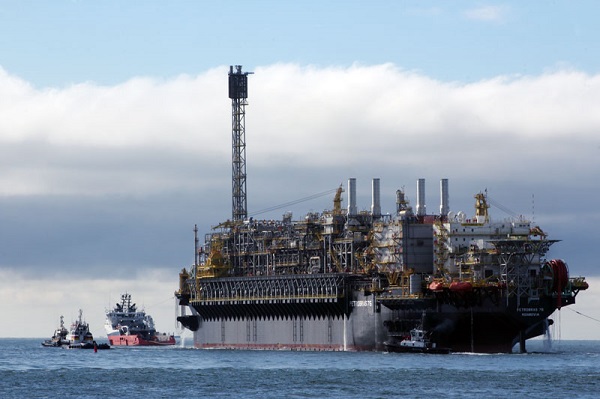 Diesel also undergoes changes and accumulates an increase of 41.5% in the year; this is the second readjustment since Bolsonaro intervened at the command of the estatasl, at the end of february
Press Release / Petrobras
Oil company has already announced two readjustments for gasoline and diesel since Bolsonaro's intervention in command of the state-owned company

A Petrobras announced a new readjustment for fuels starting this Tuesday, 9. The value of the gasoline for distributors, it will be R $ 2.84 per liter, reflecting an average increase of R $ 0.23 per liter in the sale price – up 9.2%. This is the sixth readjustment of fuel in 2021. Since the beginning of the year, gasoline has increased 54.3% to distributors. The average selling price of diesel in refineries it will be R $ 2.86 per liter, representing an average increase of R $ 0.15 per liter – a 5.5% change. Diesel oil has already been readjusted five times in 2021 and accumulates an increase of 41.5%. This is the second fuel readjustment only in March, after the intervention of President Jair Bolsonaro (without a party) at the helm of the oil company, replacing Roberto Castello Branco with General Joaquim Silva and Luna.
In a note, Petrobras affirms that the price of the products follows the policy of parity with the international price adopted by the company, and that the readjustment to distributors does not mean the increase in the price at the pumps. "The prices practiced by Petrobras, and their variations upwards or downwards, associated with the international market and the exchange rate, have a limited influence on the prices perceived by final consumers. The price of gasoline and diesel sold at the service station pump is different from the price charged at Petrobras refineries. Until it reaches the consumer, federal and state taxes are added, costs for the acquisition and mandatory mixing of biofuels, in addition to the gross margins of the distribution companies and the fuel retail stations, "he informs.
The change in command of the state-owned company, at the end of February, was seen by the market as a threat to the independence of the oil company and triggered an escape of investors and caused the company's value to plummet R $ 100 billion in just over three days last week. Castello Branco's departure came days after Petrobras announced a new readjustment for diesel and gasoline. Last Thursday, 25, the state-owned company reported a profit of R $ 7.1 billion last year after managing to reverse three quarters of losses in a surplus of R $ 60 billion in the last three months of the year.