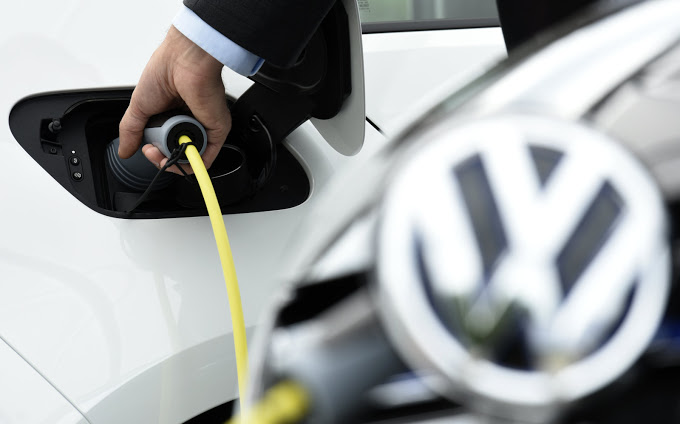 Portugal is in the race to receive a Volkswagen battery factory, which is expected to start operating in 2026, alongside Spain and France.
According to the newspaper Público, Portugal is in the race, along with Spain and France, to receive a Volkswagen battery factory. The decision will depend on the conditions that the German manufacturer finds in each of the countries, said the chief technology officer from VW, Thomas Schmall.
According to the plan presented this Monday, the German group wants to have six of these "gigafactories" in Europe, each with an annual production capacity of 40 GWh, with two of the locations already chosen.
It is an existing unit in Sweden, which will be upgraded to increase its capacity and is expected to be ready in 2023, and another which is being built in Salzgitter, Germany, and is expected to be completed in 2025.
The German group intends to have in 2026, the third factory in the western part of Europe, which will then be in Portugal, Spain or France. The following year, Volkswagen also wants a factory in Eastern Europe, which could be in the Czech Republic, Poland or Slovakia.
The last two factories, according to the presentation, should be ready by 2039, but it is not yet known where they will be located.
Asked by the newspaper about this possibility, an official source from the Ministry of Economy said he believed in the country's potential. "We maintain close contacts with VW on various matters of interest to the company and the country and we are convinced that Portugal has several advantages for hosting industrial investment. "
This announcement was, in turn, received with surprise at Autoeuropa, the German manufacturer's Portuguese factory in Palmela. Especially because, as the same diary says, a few days ago the Volkswagen CEO was in Catalonia, alongside the Spanish king and prime minister, for the announcement of the creation of a public-private partnership for the production of electric batteries .
"Never heard of it. The scenario indicated that we would start electrification only in 2030, not least because in the meantime the announcement came in Spain and the Portuguese Government had not yet shown openness to such a project ", said Fausto Dionísio, president of the Autoeuropa Workers Commission.

ZAP //