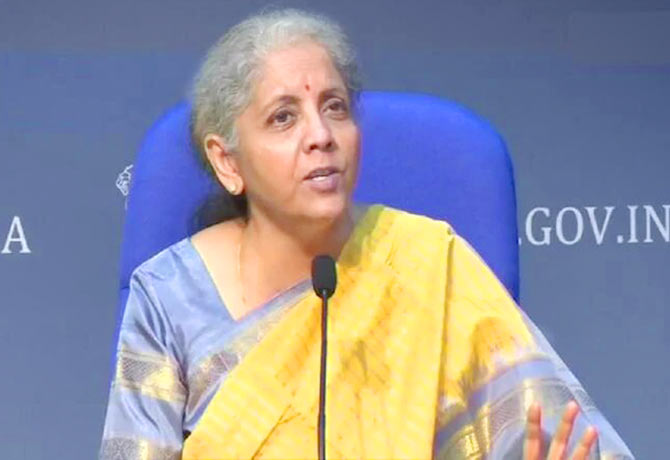 Finance Minister Nirmala on petrol and diesel under GST
New Delhi: Finance Minister Nirmala Sitharaman has said that the Center is ready to discuss bringing petrol and diesel under the GST (Goods and Services Tax). He said the issue would be discussed at the next GST Council meeting. Addressing the Lok Sabha on the 2021 Finance Bill, Sitharaman said that fuel taxes do not belong to the Center but to the states. He therefore reiterated the need for everything to come together. She said Maharashtra was currently levying high taxes on petrol and diesel, adding that she was not pointing out any single state, adding that the states also levy fuel on fuel and not the center.
He, however, said that they were ready to discuss petrol at the upcoming GST Council meeting. For the third month in a row, GST collection crossed Rs 1.1 lakh crore in February. GST collection stood at Rs 1.13 lakh crore last month. Of the total GST collection, the central GST is Rs 21,092 crore, the state GST is Rs 27,273 crore and the combined GST is Rs 55,253 crore. Yet other taxes are Rs. 9,525 crore (including tax on imports of Rs. 660 crore).
As usual, the government has settled Rs 22,398 crore of central GST and Rs 17,534 crore of state GST from the joint GST. For the fifth month in a row, GST revenue crossed Rs 1.1 lakh crore, crossing the Rs 1.1 lakh crore mark for the third consecutive month. Revenue has dropped significantly since March last year due to the corona epidemic. However, there has been a growth in GST collection since October 2020. The government says this is a clear sign of economic progress and is the result of a number of reforms undertaken by the government.
Ready to discuss bringing petrol, diesel under GST