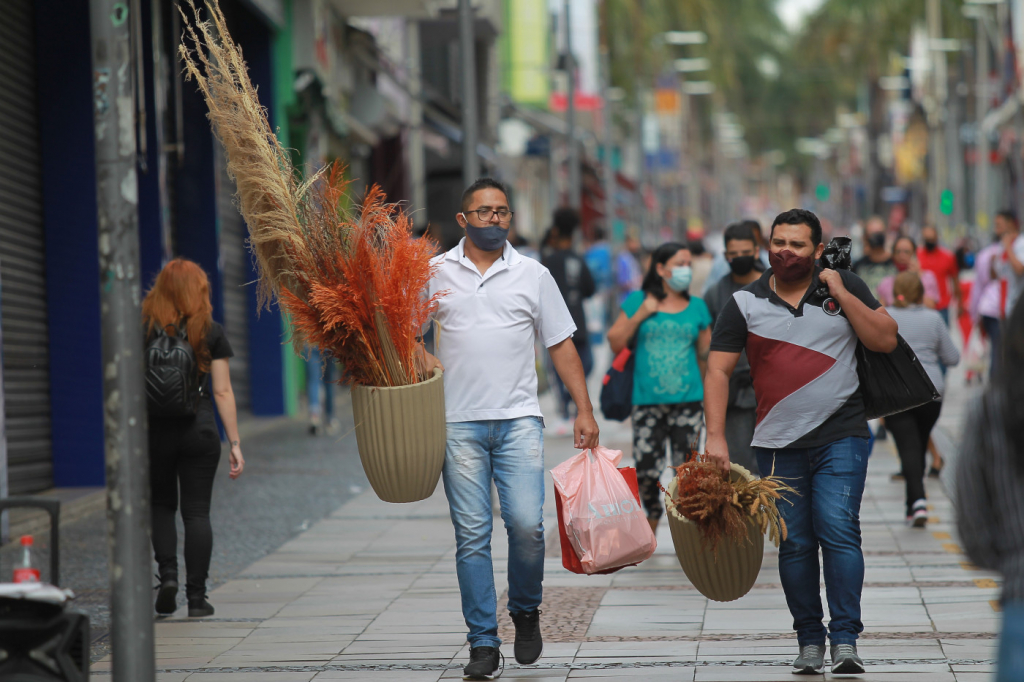 Positive performance eliminates March losses and leaves the sector above the pre-pandemic level; home appliances and furniture segment leads high
LEANDRO FERREIRA/FOTOARENA/ESTADÃO CONTENT
Good performance makes the sector stay above the pre-pandemic level

As sales in commerce grew 1.8% in April compared to March, the best result for the month in 21 years, according to data released on Tuesday, 8, by Brazilian Institute of Geography and Statistics (IBGE). The result made the sector eliminate the losses of 1.1% recorded in the previous month, when the activity was impacted by the reissue of measures of social isolation. The performance leaves retail 0.9% above the pre-pandemic level. The sector has accumulated growth of 4.5% in the year and 3.6% in the last 12 months. In comparison with the same month in 2020, the sector registered an increase of 23.8%, the second consecutive positive rate.
Good performance was registered in seven of the eight categories surveyed. The furniture and household appliances sector led the rise, with growth of 24.8%, followed by Fabrics, apparel and footwear, with an increase of 13.8%. The segment of hypermarkets, supermarkets, food products, beverages and tobacco was the only one to have retraction compared to the previous month, with a drop of 1.7%. The sector is responsible for almost half of the sales volume surveyed. "Family consumption changed in terms of structure at the beginning of the pandemic. What has happened is that, in some sectors, consumption has been concentrated at specific times of the year. Previously, these moments were very marked, such as Black Friday and Christmas, now the scenario has changed", says the research manager, Cristiano Santos.
In expanded retail trade, which includes vehicles, motorcycles, parts and pieces and construction material, the increase in sales volume was 3.8%. Both activities had retreated in the previous month. "What we see is that volatility is increasing month by month. If we look at the latest indices, we will see that the trade is having more gains and more losses moves. One month ends up hitting the other, because in one month there was a higher income and the other month there was a lower income. There are also some advances in promotions in some sectors", says the researcher.