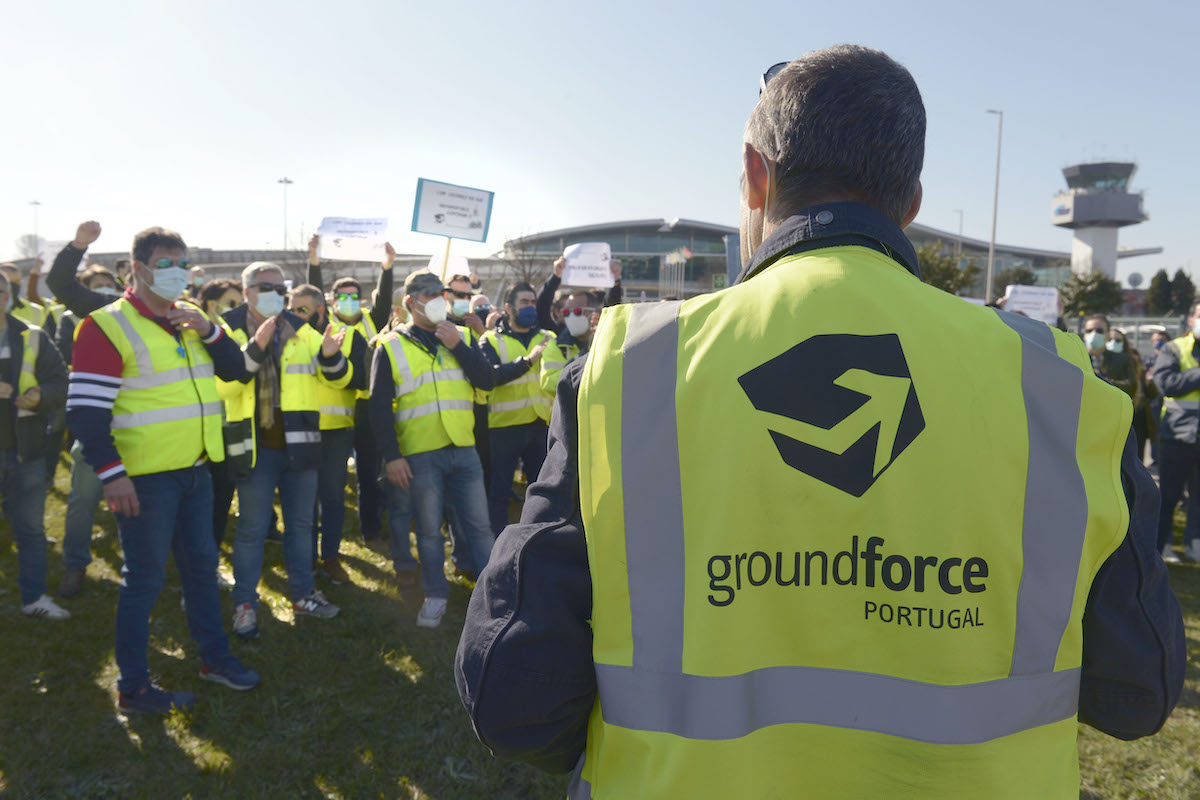 The Aviation and Airport Workers Union (Sitava) announced this Friday that it has called off the strike planned at Groundforce, on July 30, 31 and August 1, after TAP's confirmation of payment to workers.
"Following the meeting held with the minister of Infrastructure and Housing, Pedro Nuno Santos, and subsequent confirmation by TAP of the immediate fulfillment of the commitments announced in the communiqué of the Ministry of Infrastructure and Housing, namely the payment of holiday allowances and annuities", and with the "clear commitments in relation to the change in the company's shareholder structure, which we deem essential for the stabilization and perpetuity of SPdH/Groundforce, Sitava considers that the minimum conditions necessary for the announced strikes to be revoked are met", he said in a statement.
For now, the Transport Workers of Portugal (STTAMP) and Airport Maintenance and Aviation Workers (STAMA) unions maintain the prior strike notices in force for Groundforce "until the payments are due. effectively implemented, as in the recent past these two unions would have already reached an agreement for the payment of the vacation allowance, which was refused by Alfredo Casimiro who, despite the imminent changes in the shareholder structure, is still the president today. of the board of directors," they said on Thursday.
These structures recalled that "prior strike notices are issued" for the end of July and for the month of August, including a total strike from 00:00 on July 30th to 24:00 on August 31st, extending to work by the end of the year.
On the contrary, the unions of Airport Handling Technicians (STHA), Metallurgical and Related Industries (SIMA) and Economists (SE) canceled on Thursday the strike at Groundforce scheduled for July 31, 1 and 2 of August.
Groundforce has around 1600 unionized workers, with Sitava, with more than a thousand, the union with the most weight, followed by STHA and STTAMP.
It is recalled that Groundforce workers completed two days of strike last weekend, called by STHA, as a protest for the "unsustainable instability situation, regarding the timely payment of wages and other pecuniary components" that Groundforce workers face since February 2021. The stoppage led to the cancellation of hundreds of flights, especially at Lisbon airport.
Groundforce is 50.1% owned by Pasogal and 49.9% by the TAP group, which, in 2020, became 72.5% owned by the Portuguese State.