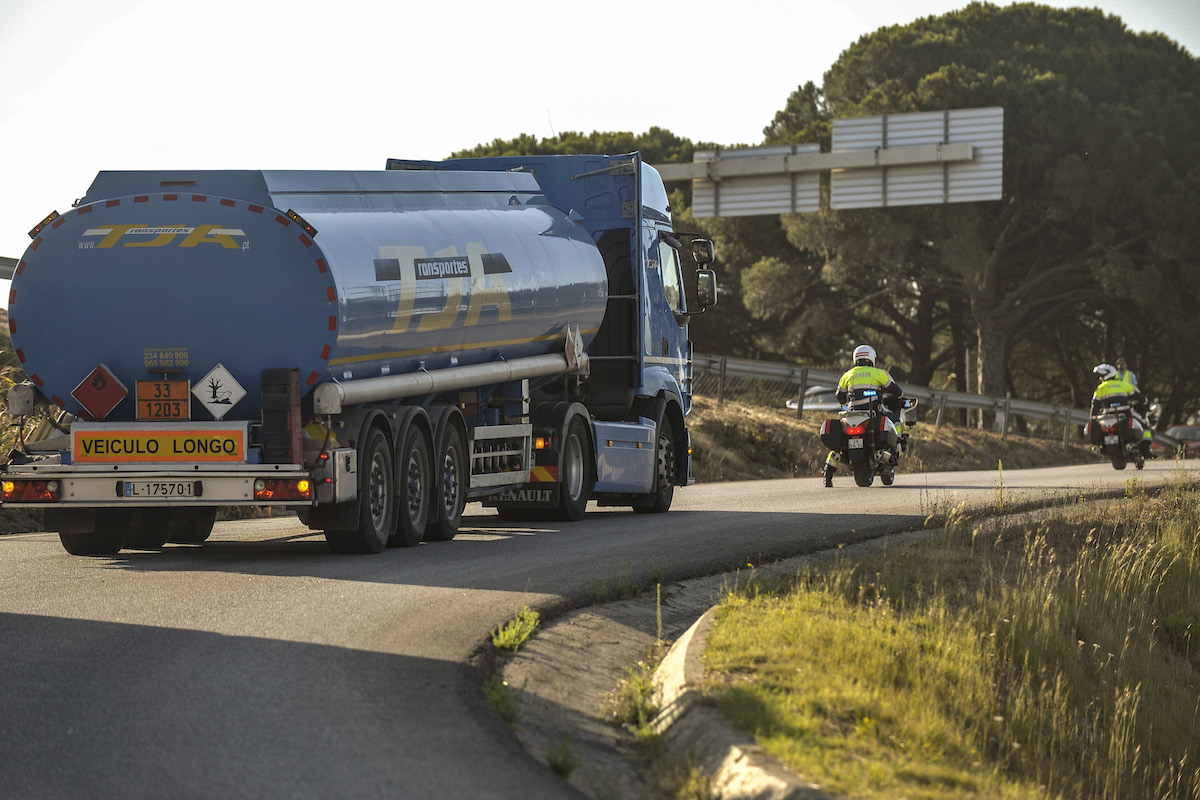 The director of Sonae MC Miguel Águas said today that "it is inevitable" that there will be cost increases along the chain due to the rise in fuel prices, but he works so that "the impact is not felt by customers".
The official was speaking to journalists on the sidelines of the inauguration of the new Sonae MC Distribution Center building, today, in Azambuja, which was attended by the President of the Republic, Marcelo Rebelo de Sousa, being the largest refrigerated warehouse in Portugal.
Asked about the increase in fuel, Miguel Águas said that "obviously […] impacts freight transport costs" for Sonae stores and its competitors.
"We have a lot of confidence and we know that we are especially efficient, in fact, this warehouse brings greater efficiency to the operation and, therefore, we are even more safeguarded, more protected from the impact of this crisis", continued the administrator.
"But it is inevitable that there will be cost increases along the chain and, therefore, in the long term, this crisis may lead to the sector as a whole having impacts either on its exploitation account or impact on the cost of the products themselves for consumers", he considered.
Already on whether he considers that the Government should intervene in this matter, Miguel Águas said: "Sonae does not want to interfere in what the Government should or should not do".
However, "we are concerned and, on our side, we work so that the impact is not felt by customers and, therefore, this investment also serves to respond to this efficiency that we have to bring from our side", he added.
Sonae MC announced today an investment of 50 million euros in the expansion of the distribution centers of Azambuja, Lisbon, and Maia, in Porto, which advances in the next year
Regarding a demonstration organized by leaders and activists of the Trade, Offices and Services Workers Union of Portugal (CESP), who took advantage of the inauguration to demand better salaries and careers for workers in the sector, I declined to comment.
"I'm not going to talk about what was going on out there, it wasn't even with our collaborators", he said.
About the project inaugurated today, the administrator said that "it brought a huge concern and there was a huge investment in improving the ergonomics of the most physically demanding functions".
"There is a lot of new technology that is here at the service of functions which were previously carried out by people with physical effort, there is a lot of improvement in social areas, cafeterias, breaks, and all the warehouse and all the equipment has been assembled with the most modern technology to bring more comfort as well" to workers and working conditions, he said.
450 people work in the building and around 1,100 at the center as a whole.
Asked if the State Budget presented this week is investment-friendly, the manager assured that the company will continue to invest.
"We continue to invest in Sonae MC, we will always continue to invest, regardless of the conditions that come from the State Budget, in fact, just that was mentioned just now: we even made this investment in an adverse context such as covid's, and that's how we are going. continue", he concluded.
Sonae MC has more than 1,000 stores, including Continente, Continente Modelo, Continente Bom Dia, Continente 'Online', Meu Super, Go Natural and Bagga.
With regard to logistics, the company has five warehouses, where 2,500 employees work.
Every year, 300 million boxes are circulated in these spaces, which are delivered to 1,300 stores in Portugal.