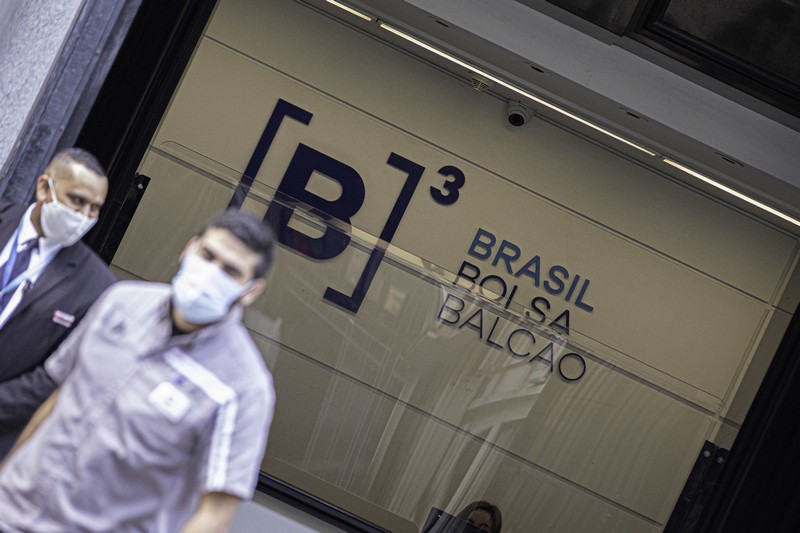 Markets remain bullish after the release of US inflation data; exchange rate should close down for the first week after two high periods
BRUNO ROCHA/FOTOARENA/ESTADÃO CONTENT
Ibovespa, B3's benchmark, operates above 125 thousand points with global optimism

The main indicators of financial market Brazilians operate this Friday, 28, in the positive field with the international good mood after the release of inflation data in the United States and with investors still echoing the speech of the Secretary of the Treasury, Janet Yellen, that the government needs to increase spending public. In the domestic scenario, price variation is also a matter. The IGP-M, considering rent inflation, rose 4.1% in May and reached an advance of 37.04% in the last 12 months, the highest record since the creation of the Real Plan, in 1994. At around 3:20 pm, the Ibovespa, a reference on the Brazilian Stock Exchange, operated with an increase of 0.89%, at 125,473 points. The trading session is on track to break the record of 125,076 points, registered on January 8th. The index closed the day before with a high of 0.30%, at 124,366 points. O dollar registered a drop of 0.73%, to R$5.217, after reaching a maximum of R$5.264 and a minimum of R$5.213. The exchange closed on Thursday, 27, with a fall of 1.09%, quoted at R$ 5.255. If this performance is maintained, the US currency will close against the real for the first week after two consecutive periods of high.
The US Department of Commerce said that the PCE, one of the main indicators of inflation, rose 3.1% in April compared to the same month last year, above analysts' expectations. The data adds to the fall in the unemployment insurance claim and the revision of the Gross Domestic Product (GDP) of the first quarter to advance 6.4%, released on Thursday, indicating the recovery of the largest economy in the world after the crisis. of the new coronavirus. A possible reversal of the stimulus policy due to the high inflation has brought apprehension in the markets in recent weeks, even though the US Central Bank (Fed) has reaffirmed that the increase is transitory. The speech was endorsed by the secretary of the Treasury, who also defended the increase in public spending by the government.
High inflation is also an issue in the domestic scenario. O General Price Index – Market (IGP-M) advanced 4.1% in May, compared to an increase of 1.51% in April, informed the Getulio Vargas Foundation (FGV) this Friday. The increase makes the indicator used as the basis for the rent readjustment to accumulate an increase of 37.04% in 12 months, the highest value since the creation of the Real Plan, in 1994. From January to May, the IGP-M adds an increase of 14 , 39%, the most expressive value for the period since 1995. In May 2020, the index had risen 0.28%, and accumulated an increase of 6.51% in 12 months. All three components of the index showed greater variation compared to the previous month.