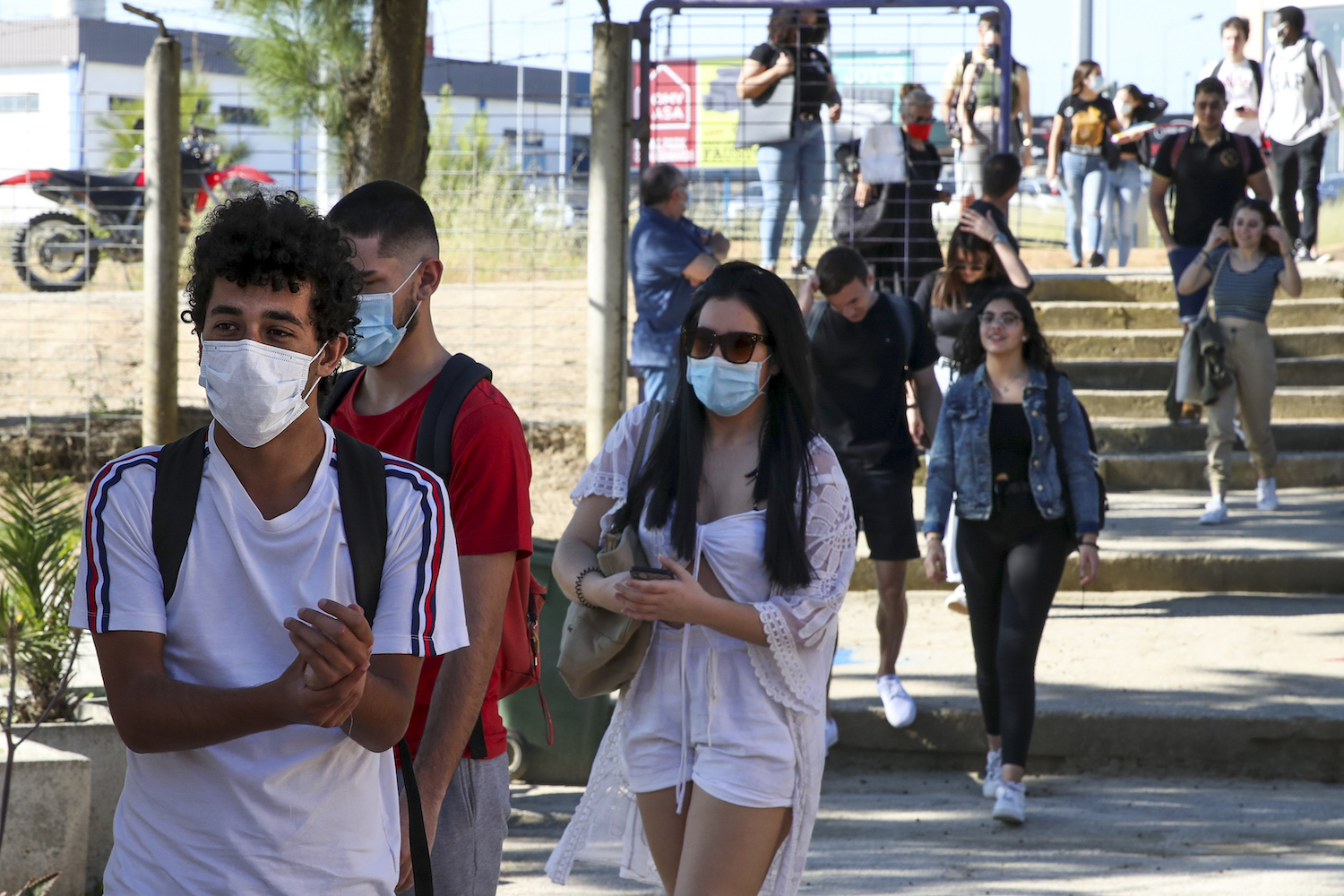 Higher education students are exempt from paying tuition fees in the homes of school social action services during the suspension of academic and non-teaching activities, following the state of emergency.
Is is one of the measures to support students of public higher education provided for in the diploma that was published this Tuesday in Diário da República and comes into force on Wednesday.
During the suspension of activities, "when decreed by the Government, competent health authority or higher education institution, following a state of emergency, the payment of the monthly fee corresponding to the use of residences under the responsibility of social action services in the periods in which the student does not reside in these facilities due to that suspension", defines Law 35/2021.
The diploma provides that the do not pay it cannot harm the student, "namely in the loss of bed in the present academic year or subsequent academic years".
Alternatively, the Government will have to secure transfer for institutions the amount corresponding to the monthly fee.
To guarantee this payment, the Government should take into account the "budgetary availability for the 2021 economic year, including the possibility of resorting to community financing".
The new law also provides for the extension, until the end of the academic year, of the deadlines for the delivery and presentation of theses and dissertations in the study cycles leading to a master's or doctoral degree.
Students have more time to present their theses or dissertations, without requiring the additional payment of "tuition fees, fees or emoluments", as well as refunding the amounts that were already paid this year by those who were completing their studies.
"Additional amounts of tuition fees, fees and emoluments paid since January 1, 2021 are refunded, exclusively for students who from that date were in the period of completion of the study cycle", reads the diploma.
Students who were already enrolled in the past academic year (2019/2020) and have not submitted or presented their thesis or dissertation by the end of the calendar year 2020 are also exempt from any payment. this year just to complete that task.
The extension of deadlines for the completion of curricular internships is another of the articles of the Law.
"The deadlines for completing the curricular internships necessary for the completion of the study cycle are extended for a period identical to that in which the student is prevented from developing the respective work plan", refers to Law 35/2021.
With regard to exams, in the academic years 2019-2020 and 2020-2021, all students must have access to all exam periods, in terms to be defined by higher education institutions, namely in relation to enrollment for the special period .
"The academic years 2019-2020 and 2020-2021 are not considered for the purposes of accounting for the statute of limitations".