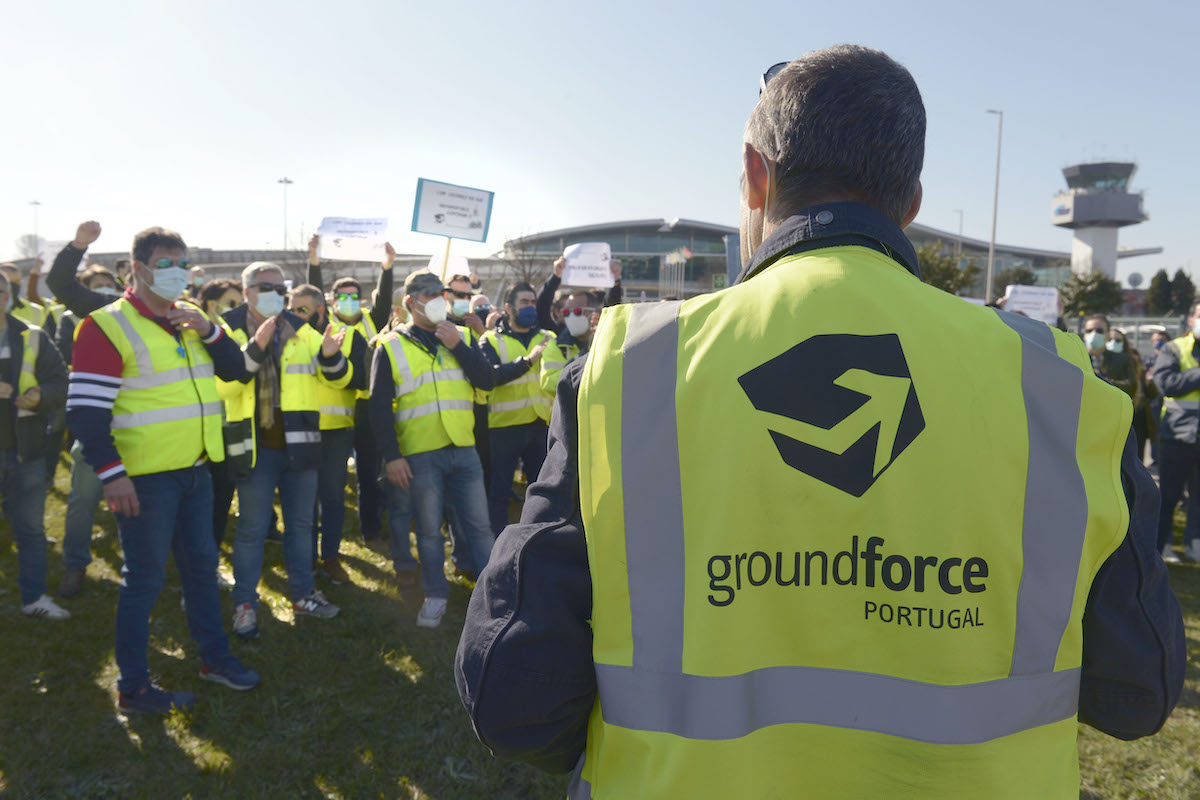 TAP is available to ensure, as an advance, the payment of the holiday allowance for Groundforce workers, having made a proposal in this regard to the company of handling.
In a statement, TAP stated that the proposal made to SPdH (Groundforce) includes the realization of a new advance "on account of services rendered and to be rendered" with the objective of making the payment of that subsidy viable, preventing "a scenario of disruption at a critical time for customers" to be "hurried".
"TAP will make available immediately and exceptionally funds as an advance payment for services provided or to be provided by SPdH (Groundforce) to TAP", the statement states, with the airline underlining that, under this agreement, Groundforce "can only use this amount to pay the vacation pay of its workers, as well as the amounts inherent to IRS and Social Security remuneration".
In addition to seeking to avoid a scenario of operational disruption at this time of summer and in which the movement of passengers is already increasing, this solution will also allow, stresses TAP, to contribute "to the socioeconomic stability of Groundforce workers".
On Friday, in a joint statement, the Transport Workers Union of Portugal (STTAMP) and the Airport Maintenance and Aviation Workers Union (STAMA) announced the agreement with TAP for the payment of holiday allowance at Groundforce, having removed the strike notice.
On the same day, the Union of Aviation and Airport Workers (Sitava) considered that the agreement with TAP for the payment of vacation pay to Groundforce workers was "good news", but maintained the strike notice at work supplementary from the 15th and the strikes of the 30th and 31st of July and the 1st of August.
Groundforce is 50.1% owned by Pasogal, owned by the shareholder Alfredo Casimiro, and 49.9% by the TAP group, which, in 2020, became 72.5% owned by the Portuguese State.
However, regarding the situation of the carrier itself, the minister of Infrastructure, Pedro Nuno Santos, said in an interview to TVI24 that the restructuring plan for TAP should be approved by Brussels "in the coming days" or "in the coming weeks".