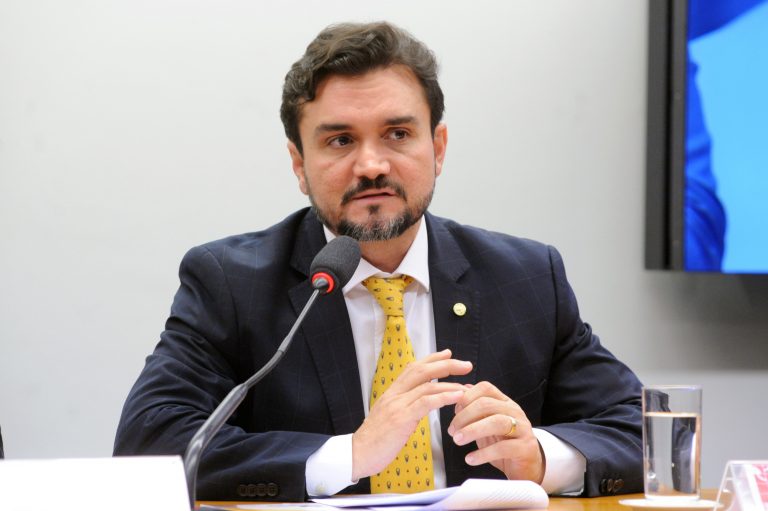 Celso Sabino (PSDB-PA) estimates a R$ 98 billion tax waiver with changes in the Income Tax; Dividend taxation should yield BRL 40 billion per year
Cleia Viana/Chamber of Deputies
Celso sabino

The rapporteur of tax reform in the Chamber, deputy Celso Sabino (PSDB-PA), said this Thursday, 22, that the text should be put to vote in August, when Congress returns from the parliamentary recess. "For twenty years the best tax reform model has been discussed, and it has never gone beyond that. Now, this year, God willing, in August we are going to deliver the country's tax reform through the Chamber," he said. According to the deputy, the proposal will be effective and will represent a consensus between the productive sector and governments. Participating in an event organized by the National Confederation of Industry (CNI) and the Brazilian Federation of Banks (Febraban), the rapporteur stated that the government's text pointed in the right direction. The second stage of the tax reform deals with reductions in the Corporate Income Tax (IRPJ) and Individuals (IRPF) tax rates, in addition to the taxation of the distribution of profits and dividends.
The rapporteur's version proposes a 12.5 percentage point cut for companies. The measure provides for the reduction of the current charge from 15% to 5% in 2022 and 2.5% from 2023. In the original project, the Ministry of Economy proposed two consecutive cuts of 2.5 percentage points in 2022 and 2023. The text maintained the additional 10% charge for companies earning more than R$ 20,000 per month and does not change the additional 9% tax on Social Contribution on the Net Income (CSLL). In the current system, accumulated taxation reaches 34% for large companies. With the change, taxation would drop to 12.5% ​​of Income tax, plus 9% of CSLL, totaling 21.5%. For companies with less than R$20,000 in monthly income, the measure will reduce the tax from 24% to 11.5% in 2023. The report presented maintained the 20% tax on profits and dividends, as proposed by the economic team.
According to Sabino, the changes will impact the relinquishment of R$ 98 billion in federal collection from 2023 onwards. The taxation of dividends, in turn, should add R$ 40 billion extra to the public coffers. The amount of the difference will be recovered by cutting subsidies for companies, which currently cost the government BRL 300 billion, in addition to the amount saved with the end of super salaries, according to a project approved by the Chamber last week, plus the exemption from payment of benefits for public agents. "We did all the math so that the impact would not be significant for the public accounts. It is very important that we have prudence and responsibility towards our country", said the rapporteur.
Economy Minister Paulo Guedes also participated in the debate. The head of the economic team defended a wide-ranging reform and again stated that there were mistakes in the Federal Revenue during the drafting of the text. "It's a machine trained to collect. If an opportunity for reform opens up, she pulls out of the closet the things she wanted on the spur of the moment and raises more. It doesn't mean it's over, but it's not the time," he said. "We are not committed to error. They missed the dose somewhere, because I know the principles are right."