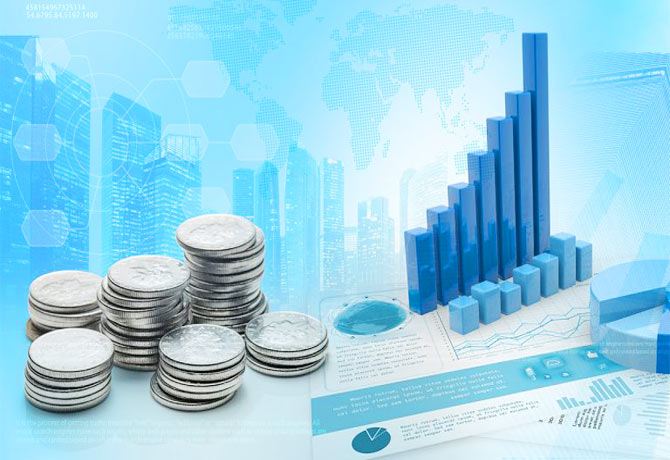 GDP is projected to minus 7% in 2020-21
Revised SBI Research
Mumbai: Domestic GDP (gross domestic product) is expected to improve in the third and fourth quarters of the current financial year. SBI Research has revised its GDP growth to minus 7% in the current financial year (2020-21). Previously, this GDP was estimated at minus 7.4 per cent. During April-September last year, the domestic economy contracted by minus 15.7 per cent. However, SBI Research said that the second half will see an exceptional growth rate of 2.8 per cent. SBI (State Bank of India) Group Chief Economic Adviser Soumya Kanti Ghosh said 41 high frequency leading indices were up 51 per cent.
Based on this, the Indian economy will take a crucial turn from the third quarter. It is expected to see a growth rate of 0.3 per cent and GDP will move in a positive direction from here. Domestic GDP fell to a record low of minus 23.9 per cent in the April-June quarter, but improved to minus 7.5 per cent in the second quarter. GDP growth in 2019-20 is 4 per cent. GDP growth for the current financial year is projected at minus 7.5-8%. RBI estimates -7.5 per cent.
Positive signs with companies results
The financial results of the companies so far show that their financial activity increased in the third quarter. The gross value added (GVA) of 1,129 companies grew by 14.7% in the December quarter, while the gross value of 3,758 companies rose by 8.6% in the September quarter. Indra says medium-term GDP growth is not enough to meet the growing workforce in the country.
It said economic growth of about 8% was needed to create jobs for 12 million people in the workforce each year. Sinha said the government had provided substantial financial relief to the poor in the 202021 financial year, while reducing spending in the 202122 financial year. Sinha spoke about cutting costs for the employment guarantee scheme in villages, saying the crisis has been overcome. Increasing economic activity will reduce the need for stimulus, as seen in the 2021 budget.
10.4% GDP in 2021-22: Ind-Raw forecast
India Ratings and Research India has projected GDP growth of 10.4 per cent for the 2021-22 financial year. Sunil Kumar Sinha, Indo-RA Principal Economist, said the company expects a growth rate of 0.3 per cent in the fourth quarter (January-March) of the current fiscal. He said there will be a V-shaped recovery in 2022. Sinha said real growth would be modest and a solid recovery would have to wait until 2023. Ind-Raw chief economist DK Pant said GDP growth would be 10.6 per cent lower than before Kovid-19.
Indian economy to contract by 7% in 2020-21