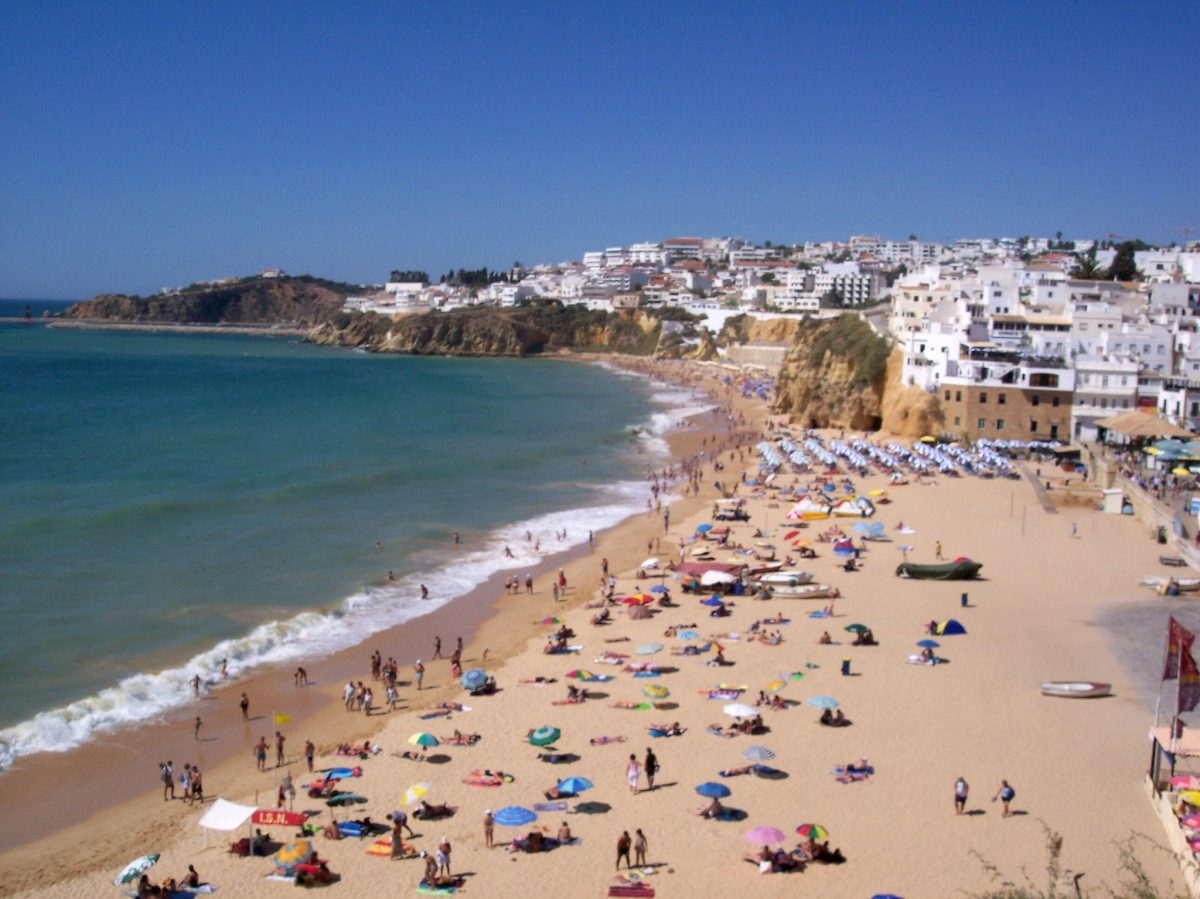 Despite the recovery trends, the numbers for 2021 fall short of those for 2019.
The tourist accommodation sector registered 1.6 million guests and 4.5 million overnight stays in July, increases of 59.6% and 71.9%, respectively, compared to the same month, today released the National Institute of Statistics (INE). However, compared to July 2019, prior to the covid-19 pandemic, in July this year guests registered a decrease of 42.5% and overnight stays decreased by 45%.
"Comparing still with July 2019, there is a growth of 6.4% in overnight stays from residents and a decrease of 67.6% in overnight stays from non residents", also indicate data from INE on tourist activity. According to the organization, the overnight stays of residents in July registered a "expressive growth" in the autonomous regions of Madeira and the Azores and in the Algarve.
Between January and July, considering most types of accommodation (tourist accommodation establishments, camping and holiday camps and youth hostels), there were 5.8 million guests and 14.8 million overnight stays, corresponding to 1.2% breaks in both cases, compared to the same period in 2020.
According to Eco, the profits in tourist accommodations also increased relative to 2020, with this year's values ​​reaching 296.9 million euros in total and 223.4 million euros in relation to accommodation. Again, the numbers stay below 2019, with the differences for July income decreasing 44.5% and relative to accommodation falling 46.7%.
With regard to growth by regions, the increase in overnight stays from residents was generalized, with the Algarve having, in July, the preference of the Portuguese (34.5%), followed by the North (15.5%) of the Lisbon Metropolitan Area (14, 6%) and by the Autonomous Region of Madeira (12.1%).
INE also notes a "expressive growth" of overnight stays from residents, compared to the same month of 2019, in Madeira (60.2%), Azores (26.3%), Algarve (19.3%) and Alentejo (13.1%). On the contrary, "the remaining regions registered decreases".

ZAP //