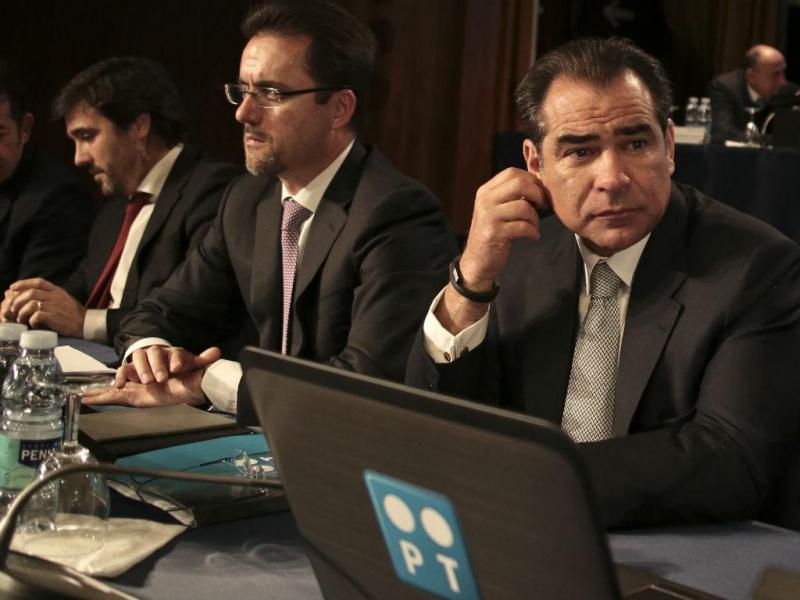 Nuno Vasconcellos, former president of Ongoing, promises to return to Portugal and pay the debts to employees of bankrupt companies. As for the debts to the banks, he says that they also failed him.
In a long interview given to the online newspaper Observador, Nuno Vasconcellos admits wanting to return to Portugal to pay "every penny with interest" of the outstanding debts of the Ongoing group.
It is "a point of honor to return to Portugal and pay every penny with interest to each of these people", he says, adding, however, that he does not intend to do the same with the banks.
"People are people. Banks are banks. Banks had a business relationship with us. The banks didn't comply with me too, many things. If BES had complied with PT, none of this would have happened. There is a triangulation here", he justifies.
The former owner of Ongoing, insolvent in Portugal, left hundreds of millions of euros in debt to the banks and workers of his bankrupt companies. Currently, he lives in Brazil, but wants to return to Portugal and "clear his name".
"I've been trying to get up for five years. I'm very optimistic, I never see the glass half empty, I always see the glass half full, like any entrepreneur. I'm sure I'll go back to Portugal one day and I'll clear my name", he guarantees.
Vasconcellos says he lives off his salary, as a manager of several companies, and says he doesn't own any. Like his mother, he is insolvent in Portugal because he gave in to the banks and gave a personal guarantee involving family assets and left a deposit of 100 million euros in BES as a guarantee for the debt, three months before the fall.
The businessman is convinced that he would have been able to solve Ongoing's problems and pay the debts to the banks if they had approved a restructuring, which they could not do because of the "bad image" that the company and himself had in Portugal.
About the former partner's complaint Rafael Mora, who attacked him in the parliamentary inquiry to Novo Banco, says he doesn't want to "go into a cold [confusão, guerra] with him".
"On June 12, 2018, myself and André Parreira [antigo diretor da área tecnológica do grupo] we filed a complaint against Vasconcellos, which was amended on September 11, 2018", Mora revealed to deputies in the inquiry committee into the losses of Novo Banco, on June 9th.
Regarding the complaint, Vasconcellos says he does not know if there is an ongoing investigation by the Public Ministry.
"Raphael ended up giving some answers (in the parliamentary inquiry commission) that are not true. From companies that are his, from things he says I've done that aren't true. It is documentedly proven", he says.
"Everything I did, I did it with a clear conscience and I still wonder why a businessman like me would put almost 100 million euros that were not guaranteed to any bank, take that money and give it as a guarantee [ao então BES]. Either I was really dumb, or I was in good faith", he adds.
In the same interview, the businessman contradicts Mora's statements and claims that he never wanted to gain power in the Enterprise.
"My strategy was Portugal Telecom, not Impresa. I never wanted to be president of the Impresa. The work that Pinto Balsemão did with my father's help, I followed everything. I was the first person to arrive at Pinto Balsemão's house, when he won the SIC contest, with a bottle of champagne", he says.
"The conflict happens because it was invented that I wanted to take over or be the president of the Impresa group.

ZAP //