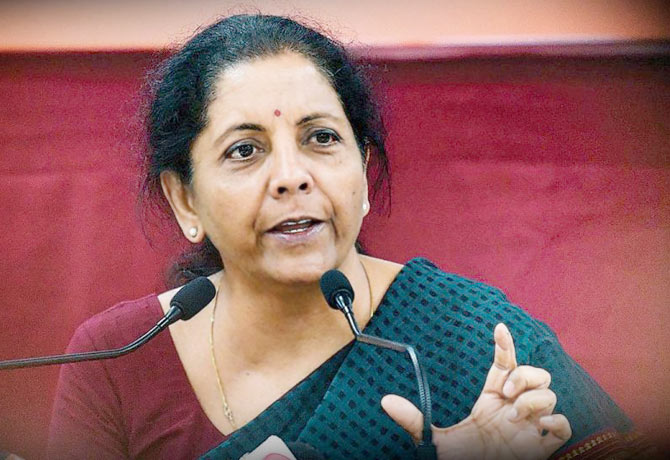 We will reduce their number and increase their size
The finance minister has denied the allegations
New Delhi: Finance Minister Nirmala Sitharaman has denied allegations made by the Opposition on budget proposals that they are selling off public sector (family assets). Leading businessmen of the country attended an event in Mumbai on Sunday. Speaking on the occasion, the Minister said that for the first time, the government has formulated a clear policy on investment so that people can make better use of tax money. He said there were better government agencies in some selected sectors and the government wanted them to perform better.
Sitharaman said the opposition was accusing him of 'selling home jewelery'. But they say they are strengthening the home's valuable assets, which are currently in a state of disrepair as their numbers are very high. She explained that due to this we could not focus on the ones that were performing well and there was a need to reduce the number of government agencies and increase their size. When the general budget was introduced on February 1, the finance minister said some companies would withdraw their investments in the coming financial year. Among them are government insurance company LIC, IDBI and oil companies.
20 banks like SBI required
As far as the banking sector is concerned, the country needs at least 20 banks, which are the size of State Bank of India (SBI). He said GST (Goods and Services Tax) collections have been on the rise for the past three months, reflecting the economic recovery. Sitharaman also said that the government had never considered the imposition of Kovid-19 cess. He said he did not know how the discussion in the media about this started. He said that while the developed economies of the world are battling this corona epidemic, we have found a way out of it.
Budget Advertising
Sitharaman said investments in BPCL, Air India, Concor, IDBI and SCI would be withdrawn in the next financial year. He also said that the public sector insurer LIC (Life Insurance Corporation) will have an IPO (Initial Public Offer). He said amendments to the law would be introduced in the budget meetings. A capital of Rs 20,000 crore has been announced for PSBs in 202122.
we are working together with the RBI