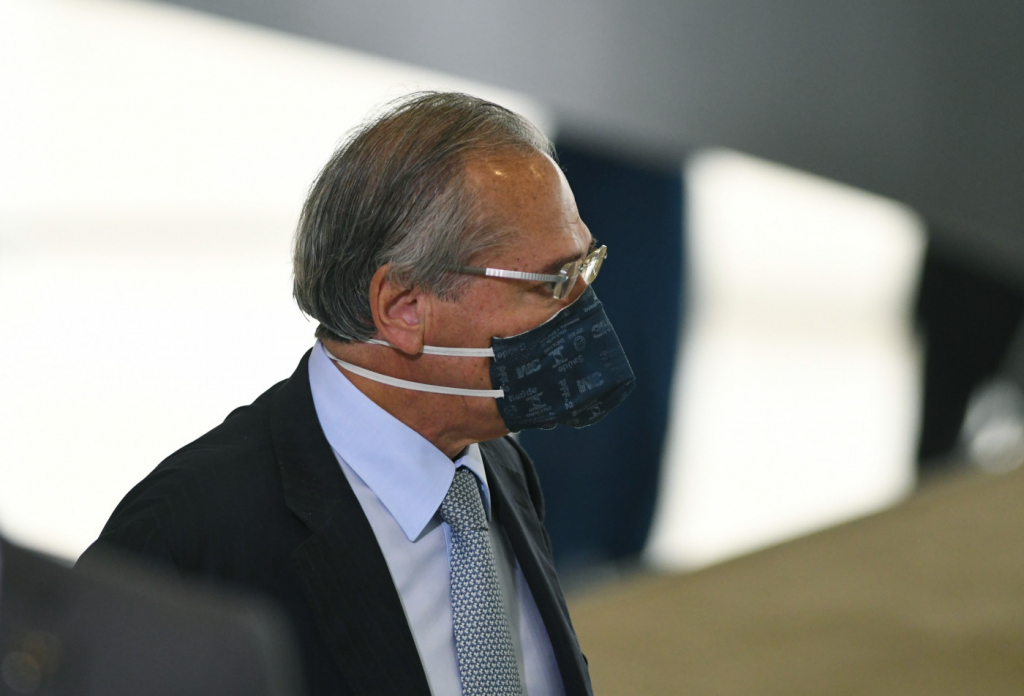 Without citing emergency aid, Economy Minister says commitment to spending control is shared with new presidents of Congress
Edu Andrade / Estadão Content
Paulo Guedes is the current Minister of Economy of Brazil

Minister of Economics, Paulo Guedes, said on Wednesday, 10, that the federal government will not take measures that compromise the budget and stated that you cannot push the costs of the "war" against the new coronavirus for future generations. Not to mention the emergency aid, the head of the economic team said that it is necessary to have social sensitivity with fiscal responsibility in combating the pandemic. "We have a commitment to future generations in Brazil, we have to pay for our wars. If we are at war with the virus, we have to bear that war, and not simply push those costs irresponsibly to future generations. This commitment to social sensitivity on the one hand, and social responsibility on the other, is precisely the mark of a reformist Congress, of a determined president and of constructive political leadership that we have in Brazil today, "he said.
Guedes talked to journalists after meeting with the president of the Joint Budget Commission (CMO), deputy Flávia Arruda (PL-DF), and with the report of the matter, senator Márcio Bittar (MDB-AC). The CMO was installed on Wednesday afternoon. The collegiate will analyze the 2021 Annual Budget Law, which, by the Constitution, should have been approved by the end of last year. However, disputes over the commission's command, in addition to the pandemic itself, stopped the process. As long as the law is not passed, the government can only spend a twelfth of the total budget foreseen by the LDO per month. Along with the parliamentarians, Guedes stated that the commitment to control public spending is also shared by the new presidents of Congress. "The president [Rodrigo] Pacheco, from the Senate, and President Arthur Lira, from the Chamber of Deputies, also said clearly that we need to have social sensitivity on the one hand, seeing the effects that the pandemic left and that still threatens Brazilians, but on the other, they always said that has to be socially responsible. "
One of the CMO's priorities is to find sources of funds for the return of emergency aid. The economic team gave in to pressure from Congress and already admits the return of the benefit paid to the most vulnerable. The expectation is that three rounds of R $ 200 will be released for approximately 30 million Brazilians. For the federal government, the payment must be in line with the approval of measures that remove strings from the budget and create triggers to cut expenses. The premise, however, is not a consensus among members of the Legislature.