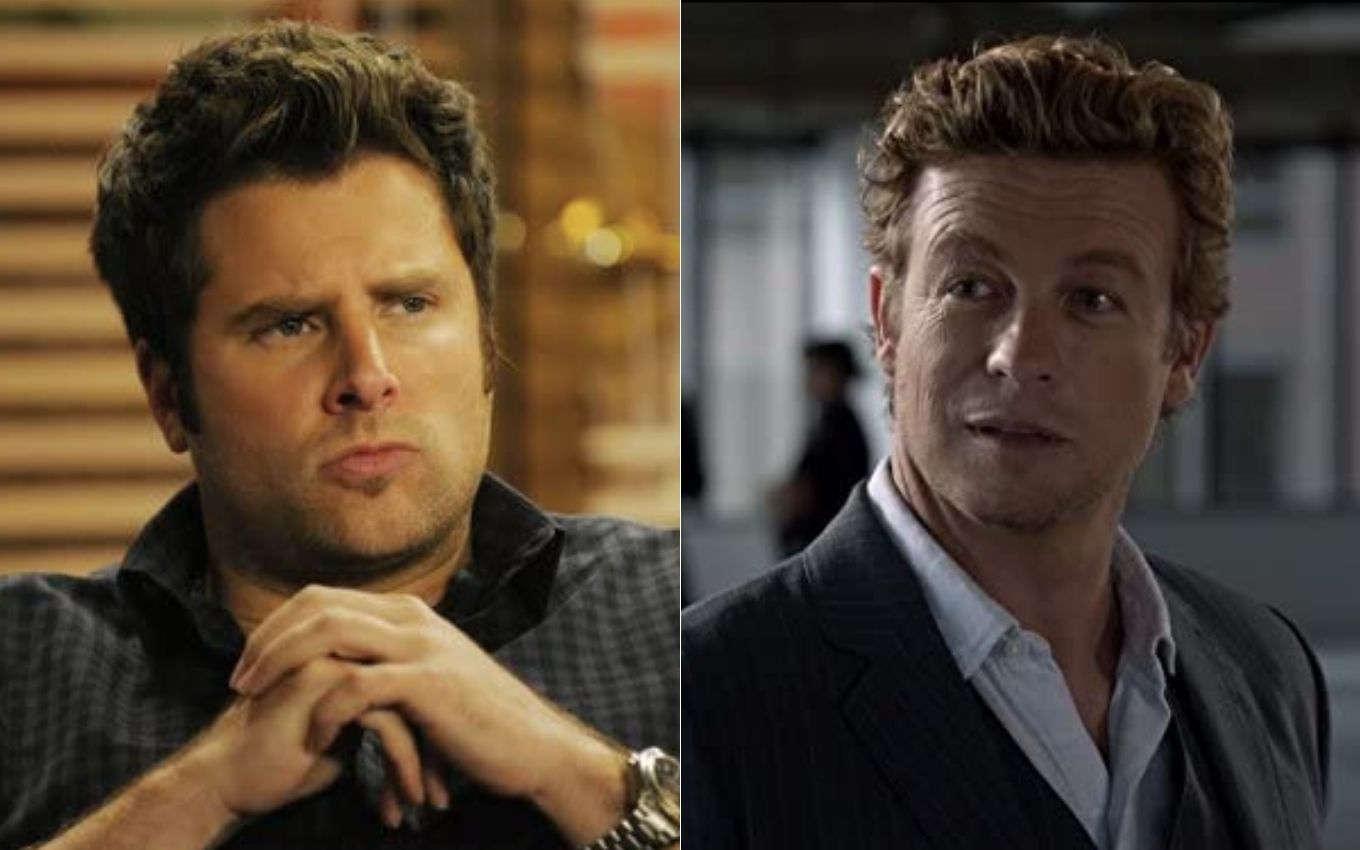 This Wednesday (7), Psych (2006-2014) completes exactly 15 years of her debut in the United States. The amusing series about Shawn Spencer (James Roday Rodriguez) aired two years before The Mentalist (2008-2015) and, as a result, made fun of the police plot for copying its synopsis: a bogus seer who helps the police solve crimes.
Shown by the USA Network channel in the United States (Universal Channel in Brazil) and created by Steve Franks, Psych told the story of Shawn, the son of a retired police officer who used his powers of observation and deduction –instilled by his father in his childhood– to do well in life.
Pickax, but with a photographic memory, he pretended to be a psychic to earn money, but ended up being suspected of participating in a crime by deducing very specific details about him. To escape the authorities, he continued to lie about his "paranormal" powers and went on to help the police solve crimes without being arrested or prosecuted for fraudulent misrepresentation.
The Mentalist narrated the trajectory of Patrick Jane (Simon Baker), a bogus seer who had spent much of his life working with his father, a great con artist, in a circus. With the gift of observing people and revealing their secrets based on body reading and almost imperceptible details, the protagonist applied blows and gained fame as a psychic.
Jane's good life changed when he challenged a serial killer during a talk show appearance, which culminated in the murder of his wife and young daughter. As in Psych, the protagonist started to help the police to solve crimes, but his motivation was only one: to find his family's executioner, known by the code name Red John, and get revenge.
Unlike Shawn, for obvious reasons, Patrick was traumatized by the guilt of having caused the death of the people he loved most and decided to assume that he had never been a psychic. He then went on to help with criminal investigations and unmask the scammers who crossed his path.
Because it aired on pay-TV, Psych didn't have as much reach as The Mentalist, which aired on broadcast TV on CBS. Thus, the comedy series made fun of its competitor at various points throughout its eight seasons, without sparing direct mentions of actor Simon Baker.
In one of the chapters, Shawn played with the fact that he was pretending to be a psychic in a conversation with Gus (Dulé Hill), his best friend who knew about the whole farce, and made a reference to the series created by Bruno Heller.
"I want all the glory for solving this case. Besides, I'm the one who does it [sinal de médium falso]. Wouldn't it be weird if I did it from scratch?" joked the protagonist. "It's weird when anyone does it," Gus countered. "I think it looks great when Simon Baker does it," argued the pickaxe. "Simon Baker doesn't do it." [no The Mentalist]", warned the friend. "No? well at least we have it [de exclusivo]sneered Spencer.
"I have two words: army and psychic. I'm giving you an opportunity before I sell this suggestion to CBS as the television show idea," sniped Shawn in another episode.
The full eight seasons of Psych are available in the Prime Video catalog, streaming from Amazon. In Brazil, The Mentalist is still on air on the TNT Series pay channel and can also be seen by Globoplay subscribers.
Check out a compilation of all the excerpts in which Psych made fun of The Mentalist:
Psych no Emmy?
The comedy could run for an Emmy seven years after its end. The reason is the telefilm Psych 2: Lassie Is Back (2020), derived from the cult attraction. In addition to protagonists James Roday Rodriguez (Shawn Spencer) and Dulé Hill (Gus), other actors in the production signed up to seek a nomination for the award that enshrines the best in American TV.
Pysch debuted on the USA Network on July 7, 2006. The 2021 Emmy nominees will be officially announced next Tuesday (13). Rodriguez and Hill are seeking a spot among the nominees for best actor in a miniseries or film.
Other members of the series' original cast are also hoping to make the nominees list as best supporting actors in a miniseries or film. They are: Corbin Bernsen (Henry), Timothy Omundson (Lassie), Maggie Lawson (Juliet) and Kirsten Nelson (Vick).
.