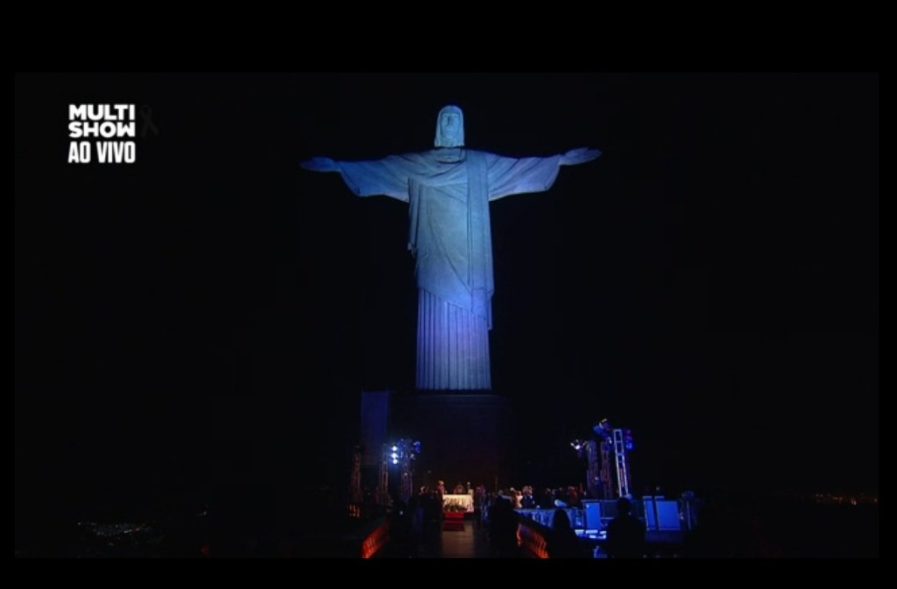 Family and friends participated in a celebration that was broadcast on the Multishow channel on Tuesday night
On Tuesday night, 11, friends and family of the actor and comedian Paulo Gustavo gathered at the Sanctuary of Christ the Redeemer, in the South Zone of Rio de Janeiro, to celebrate seventh day mass. Paulo's husband, Thales Bretas, mother Dona Déa, father Júlio and sister Juliana sat in the front row of the celebration. The Mass was presided over by Father Omar, along with the priests João Damasceno and Jorjão. The ceremony was broadcast on the channel Multishow and the Globoplay Mais Canais platform. During the homily, Father Jorjão remembered when he had a celebration interrupted by the laughter coming from a theater where Paulo Gustavo performed, at the beginning of his career. He recalled the charity, the help in social works and more actions of the actor during his life, pointing out that he lived the Gospel. At the end of his speech, the priest asked those present to take care of Dona Déa Lúcia, Paulo's mother, because "he would want that".
The actresses Heloísa Perissé e Samantha Schmütz were present, in addition to Regina Casé who participated in the celebration with the entrance of the image of Nossa Senhora Aparecida. The presenters Luciano Huck e Angelica, Fábio Porchat and director Susana Garcia, who stayed with the actor in the hospital until the end, were also at Mass. At a certain point in the ceremony, Thales spoke to those present. "Love is transformation, and ours has not only evolved me forever, but has reached thousands of families. We had many dreams together. You made me feel like the most special guy on the planet. You praised all the people you loved. I loved you so much, I love you and I will love you forever, "he said.
Then Dona Déa left her tribute to her son. "His last show, he did it for me because I sang at night, and he wanted to fulfill my wish. As Father Jorjão said, Paulo Gustavo passed the Enem of life. He loved it. People say that I am strong. I am not strong. My strength is in God. Every day I ask: help me! I believe and accept my son's departure, but it helps me ", she said emotionally and looking at the skies. At the end of the Mass, the Christ the Redeemer were erased in honor of the more than 400,000 victims of Covid-19 in the country to the sound of 'Hallelujah' and 'Pretty Hearts', by Beyoncé, that Paulo Gustavo was a fan.
Hallelujah in honor of Paulo Gustavo, I lost everything here 🥺💔

Dona Deia | O Thales | #deia pic.twitter.com/ZZfaan8Iew

– Luiz (@_luizfsantana) May 11, 2021