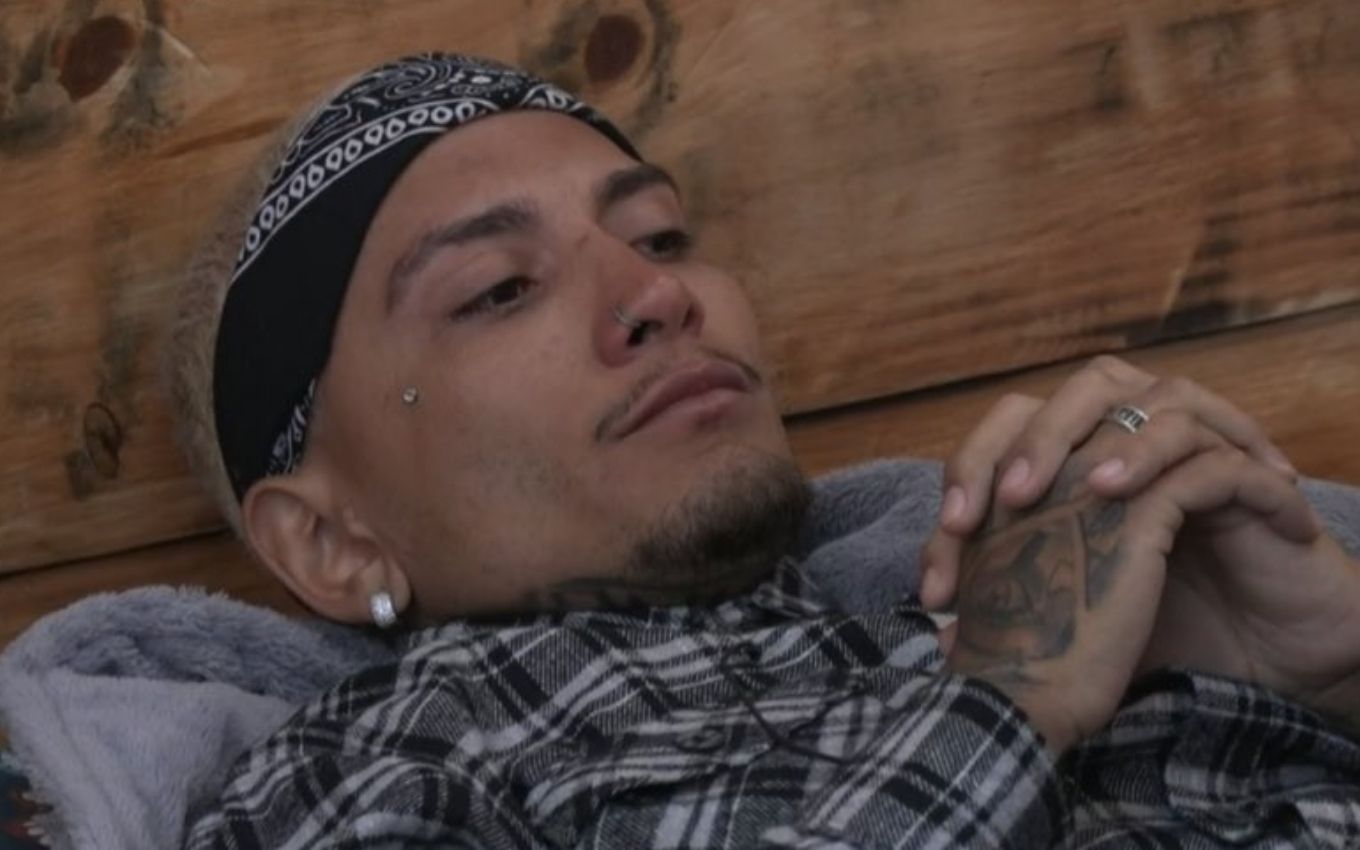 After the elimination of Liziane Gutierrez on Thursday night (23) in A Fazenda 13, the pedestrians had to pack Fernanda Medrado's belongings, as she dropped out of the program and left without saying goodbye to anyone. Dynho Alves helped to put away the rapper's things and left the pantry crying after delivering the bags to the production.
Then MC Mirella's husband headed to the tree house, where Mileide Mihaile and Sthefane Matos were. The two were also very shaken by the artist's withdrawal and were very sorry for the decision.
"I imagined that from anyone but her," commented the blogger. "Isn't it? It was her life's dream, she arrived all right," agreed Wesley Safadão's ex-wife, when Dynho entered the room crying and remained silent.
"I'll even say a prayer for her, send her positive energy," promised Sthe, breaking the ice in the little house. "She was very upset, maybe now she'll be calmer. Nothing buys our peace," said Mileide, still in the mood for a funeral.
Medrado withdrew from the program on Thursday night (23), just before the elimination. The rapper left the headquarters without talking to anyone, rang the bell and asked to leave. After that, he never returned to the house to say goodbye; pedestrians were only warned during the live program by Adriane Galisteu.
After the official announcement, the rapper's team explained that the decision was made to preserve her mental health. Medrado lost the car he had won. Laryssa Bottino will fill the vacancy left by the artist.
Check out:
sthe and mileide talking about the fear that being there was her life's dream and dynho arrived crying after seeing her bags being packed 🥺 pic.twitter.com/7JGerLebEw

– frank (@ofrankstein) September 24, 2021
Where to watch The Farm 13?
The only service that relies on the 24-hour broadcast of rural reality, PlayPlus has the price of BRL 15.90 a month. Contrary to what happened in previous seasons, Record's platform now offers more than one camera for subscribers to follow what happens at the reality show's headquarters.
The platform offers 14 days of free use for those who have never subscribed to the service. After this period, the user starts to pay R$ 15.90 per month. In addition to the nine cameras and full episodes of A Fazenda 13, Record's streaming offers soap operas, series, newscasts and programs shown on the station.
---
Learn all about reality shows with the podcast O Brasil Tá Vendo
---
Subscribe to the channel TV news on YouTube to check out our daily newsletters, interviews and live videos
.