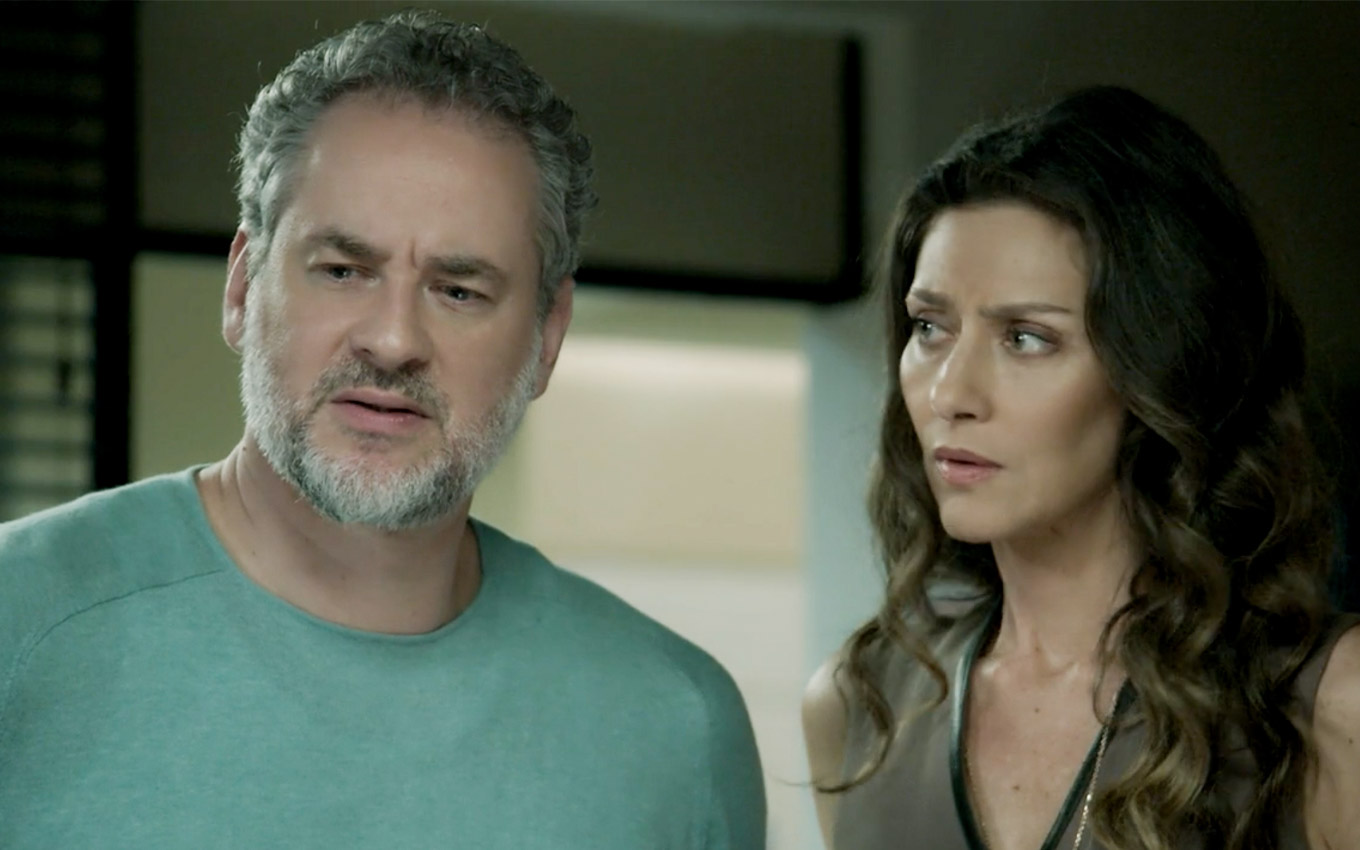 Eugênio (Dan Stulbach) will become a laughing stock in A Força do Querer. Shortly after Irene (Débora Falabella) dies, he will discover that she was not pregnant and that, therefore, he paid pension for a false belly for months. Eurico (Humberto Martins) will make fun of his banana brother in the nine o'clock soap opera.
Ruy's father (Fiuk) will know that he was the victim of another blow next Monday (8) in Gloria Perez's booklet. At this point, the police will have collected the filling she used when falling into an elevator shaft. In fact, the character became pregnant, but lost the child early in the pregnancy and decided to lie to take advantage of the rich man.
At the police station, Joyce's husband (Maria Fernanda Cândido) will realize that he was cheated by the psychopath and that he lost a large amount of money. Since the beginning of her pregnancy, Mira's partner (Maria Clara Spinelli) forced him to pay for baby clothes and prenatal exams.
While Caio's cousin (Rodrigo Lombardi) is finishing giving his testimony to the authorities, Joyce will throw the "bomb" in the ears of his brother-in-law in the police station waiting room: "False, Eurico. The belly was fake, it was simulating pregnancy" .
Simone's father (Juliana Paiva) will laugh at her brother's naivete and will not hold her tongue: "And Eugênio fell, didn't he? He was paying a pension for a false belly", the businessman comments on the embarrassing situation.
Silvana (Lilia Cabral) will try to help her brother-in-law and reply that Irene actually showed a real DNA test. Despite the memory, Nonato's boss (Silvero Pereira) will continue to make fun of his brother: "When I speak … Eugênio, this brother of mine falls in every conversation. Cacilda!".
Globo has already recorded the 23 final chapters of Amor de Mãe, and Manuela Dias' booklet is back on the air this week, with a recap of what happened in history and dividing prime time with the final stretch of the "special edition" of A Força do Querer.
The unpublished chapters of Amor de Mãe will be shown from March 15th. In addition to the spoilers, check out the summaries of the soap opera of the nine that are published daily by TV News.
---
Find out everything that will happen in the soap operas with the Noveleiros podcast:
Listen to "# 48 – Unexpected and bizarre death in A Força do Querer!" in the Spreaker.
---
Subscribe to the channel TV News on YouTube and watch videos with revelations of what will happen in A Força do Querer and other novels.
Feedback Policy
This space aims to expand the debate on the subject addressed in the news, democratically and respectfully. Anonymous comments are not accepted nor do they violate ethical and moral laws and principles or promote illegal or criminal activities. Thus, slanderous, defamatory, prejudiced, offensive, aggressive comments that use bad words, incite violence, express hate speech or contain links are summarily deleted.
.