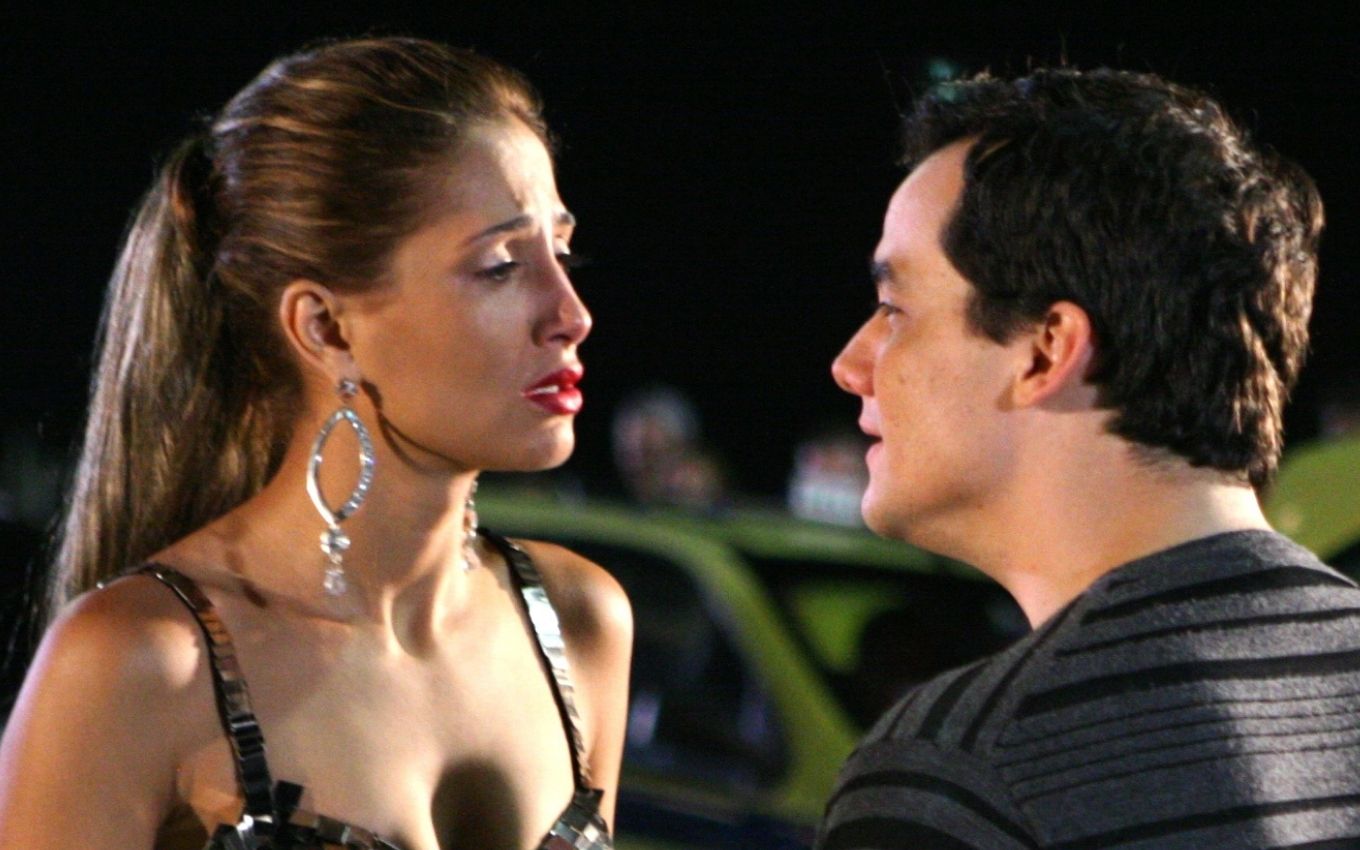 From July, the soap opera Paraíso Tropical (2007) will be repeated by Viva. The plot written by Gilberto Braga and Ricardo Linhares, directed by Dennis Carvalho, will be the replacement for A Viagem (1994) on the channel. This will be the first time that the serial, starring Alessandra Negrini, Wagner Moura and Camila Pitanga, will be aired again on TV.
Paraíso Tropical was originally broadcast in the nine o'clock range, between March 5 and September 28, 2007, and has 179 chapters. The plot came to an end with an average of 43 points, and the last episode registered 55 points of boupe, a success.
The soap opera is set in Copacabana, Rio de Janeiro, and highlights the couple formed by Bebel (Camila Pitanga), a call girl full of catchphrases, like "catiguria", and Olavo (Wagner Moura), the great villain in the story.
The central plot is the twins Paula and Taís (both played by Alessandra Negrini). At the beginning of the story, one does not know of the other's existence. As the narrative unfolds, they meet again, but, little by little, Paula realizes that her sister is a cunning and mean-spirited woman, capable of harming her in order to do well in life.
Director of Grupo Cavalcanti, one of the strongest groups in the country, founded and chaired by the powerful Antenor Cavalcanti (Tony Ramos), Daniel (Fábio Assunção) is the great love of Paula, for whom she fights throughout the entire soap opera.
The executive, played by Assunção, is the target of the envy of Olavo (Wagner Moura), Antenor's nephew and financial director of Grupo Cavalcanti, an unscrupulous man.
The cast also includes names such as Gloria Pires, Chico Diaz, Othon Bastos, Yoná Magalhães (1935-2015), Bruno Gagliasso, Vera Holtz, Maria Fernanda Cândido, Marcello Antony, Reginaldo Faria and Hugo Carvana (1937-2014).
In addition to Tropical Paradise, the Viva also defined that Sonho Meu (1993) will replace Era Uma Vez (1998), also during the month of July.
See below the post with the confirmations:
And it may seem like a dream, but it's real. "My Dream" comes to replace #EraUmaVezNoVIVA 🤲 pic.twitter.com/GzbnZ7Lcb4

— VIVA (@canalviva) June 9, 2021
.