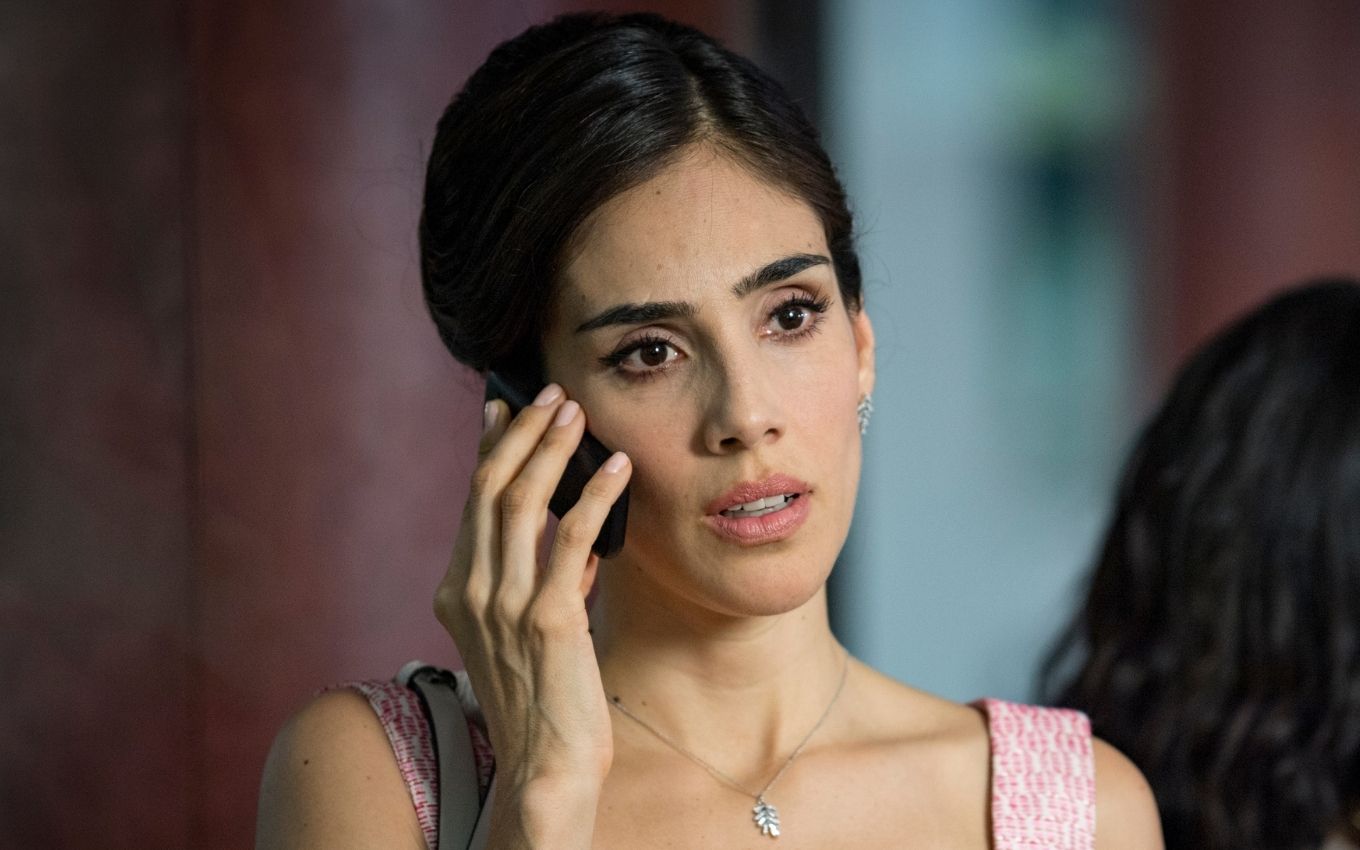 SBT's bet on prime time, A Usurpadora has gone far from bothering Record in the dispute for the vice-leadership of the audience in Greater São Paulo. On Monday night (11), the remake of the Mexican soap had an average of 4.6 points and was seen less than a Globo film broadcast in the early hours.
Shown from 9:48 pm until 10:36 pm, the plot by Silvio Santos' station came in third. In the direct confrontation, Record scored 7.7 of ibope with the Canadian series Quem Chama o Coração.
The Usurpadora was the least watched soap opera on SBT that day and was even behind a serial broadcast by Record in the afternoon — the rerun of Prova de Amor scored an average of 6.4 in a time with fewer TVs on. At Globo, the film Rasga Coração (2018) in Corujão had more audiences, with 5.2 ibope during the night.
See below the hearings for Monday, October 11, in Greater São Paulo:
Average of the day (7h/0h): 14.0
Good morning São Paulo
8,0
Good morning Brazil
9,4
More you
7,2
Meeting with Fatima Bernardes
6,6
SP1
10,2
Globe Sports
10,8
Newspaper Today
12,0
Afternoon Session: The Princess's Diary
12,5
O Clone
14,8
Workout
14,6
in the times of the emperor
17,8
SP2
20,7
grab hold
21,9
National Newspaper
22,7
Empire
26,6
Secret truths
22,4
Hot Screen: John Wick – Back to the Game
15,5
Globo Newspaper
10,1
conversation with bial
7,7
Owl: Heart Tears
5,2
Hour 1
4,4
Average of the day (7h/0h): 6.9
Morning General Balance (average from 5h-8h29)
1,7
General Balance SP (7h-8h29)
2,5
Speak Brazil
3,9
Nowadays
4,9
JR 24h (morning)
5,2
General balance
7,9
Proof of love
6,4
JR 24h (afternoon 1)
5,5
City Alert
7,5
JR 24h (afternoon 2)
7,2
Journal of Record
8,9
Genesis
11,6
when you call the heart
7,4
The Farm 13
9,1
The new super machine
4,4
JR 24h (dawn)
3,2
Between Lines
1,3
Religious
0,5
Average of the day (7h/0h): 4.8
First Impact
3,5
Come here
4,0
Good Morning & Co.
4,4
Chest Award Coupon
4,2
gossiping
3,8
Family Cases
4,0
indomitable heart
7,2
I give you life
7,6
SBT Brazil
5,9
Angel's face
6,1
Chest Award Coupon
6,4
The usurper
4,6
Mouse program
4,8
SBT Arena
3,1
the night
2,5
Operation Mosque
1,9
Reporter Connection
1,6
SBT Brasil (re-presentation)
1,8
First Impact
1,9
---
Source: Broadcasters
Each point is equivalent to 76,577 households in Greater SP
.