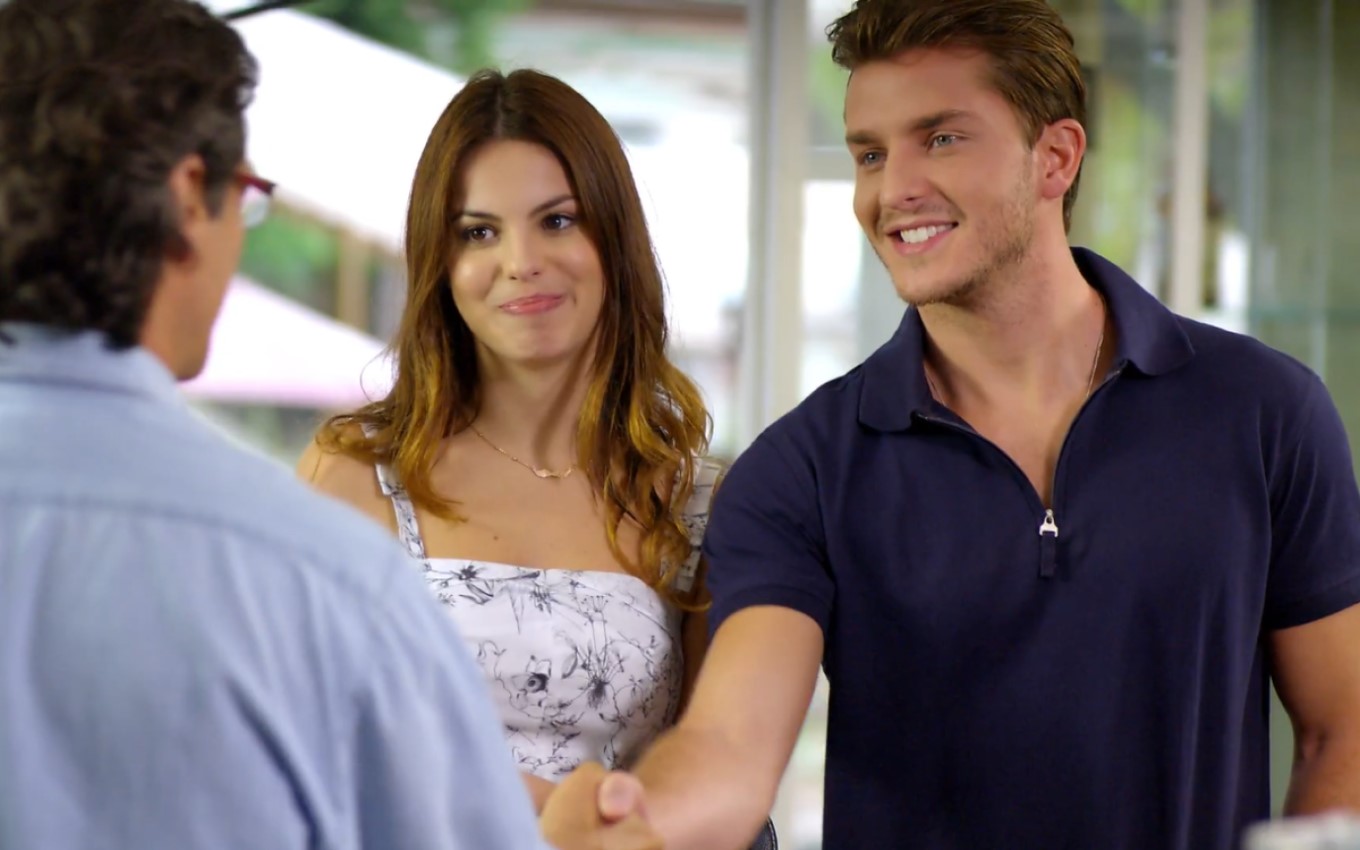 Alice (Sthefany Brito) will live a moment of glory in A Vida da Gente. The young woman who struggled so hard to find her biological parents will finally get rid of the vulture of Vitória (Gisele Fróes), will settle down with her sisters and find a new boyfriend in the telenovela at 6 pm on Globo.
Ana (Fernanda Vasconcellos) revealed to Sofia (Alice Wegmann) that Sthefany Brito's character is her sister. The two got along very well and, despite the disapproval of Gisele Fróes' villain, the girl has been gaining more and more space in Barbara's (Pietra Pan) life as well.
In scenes that will air from July 12th, Suzana's adopted daughter (Daniela Escobar) will meet Renato (Luiz Carlos Vasconcelos) and introduce João (Klebber Toledo), her new love.
After a bath of coarse salt, the girl will get rid of the bad luck that surrounded her and will open up with Manuela's sister (Marjorie Estiano) about her feelings. "He's so cool! It was worth the wait, I knew that sometime the right guy would show up. He did," she will shoot.
Despite this, the girl's parents will face difficulties in dealing with the girl's new relationship. In a conversation with Alice's mother, Renato will assume that he is dealing with the empty nest syndrome even though he has never followed the growth of his daughter. "She is a grown woman, and I didn't live the first steps, now I have to go straight to the last one", she will lament.
Globo postponed the premiere of the unprecedented Nos Tempos do Imperador to the second half of this year. The period plot will air on August 9th. In addition to spoilers, the TV news publishes daily the summary of the six telenovelas that the network reruns due to the Covid-19 pandemic.
---
Learn all about the upcoming chapters of soap operas with the Noveleiros podcast
Listen to "#64 – Luna Goes From Heaven to Hell in Save Yourself!" on Spreaker.
---
Subscribe to the channel TV news on YouTube and watch videos with revelations of what will happen in A Vida da Gente and other soap operas.
.