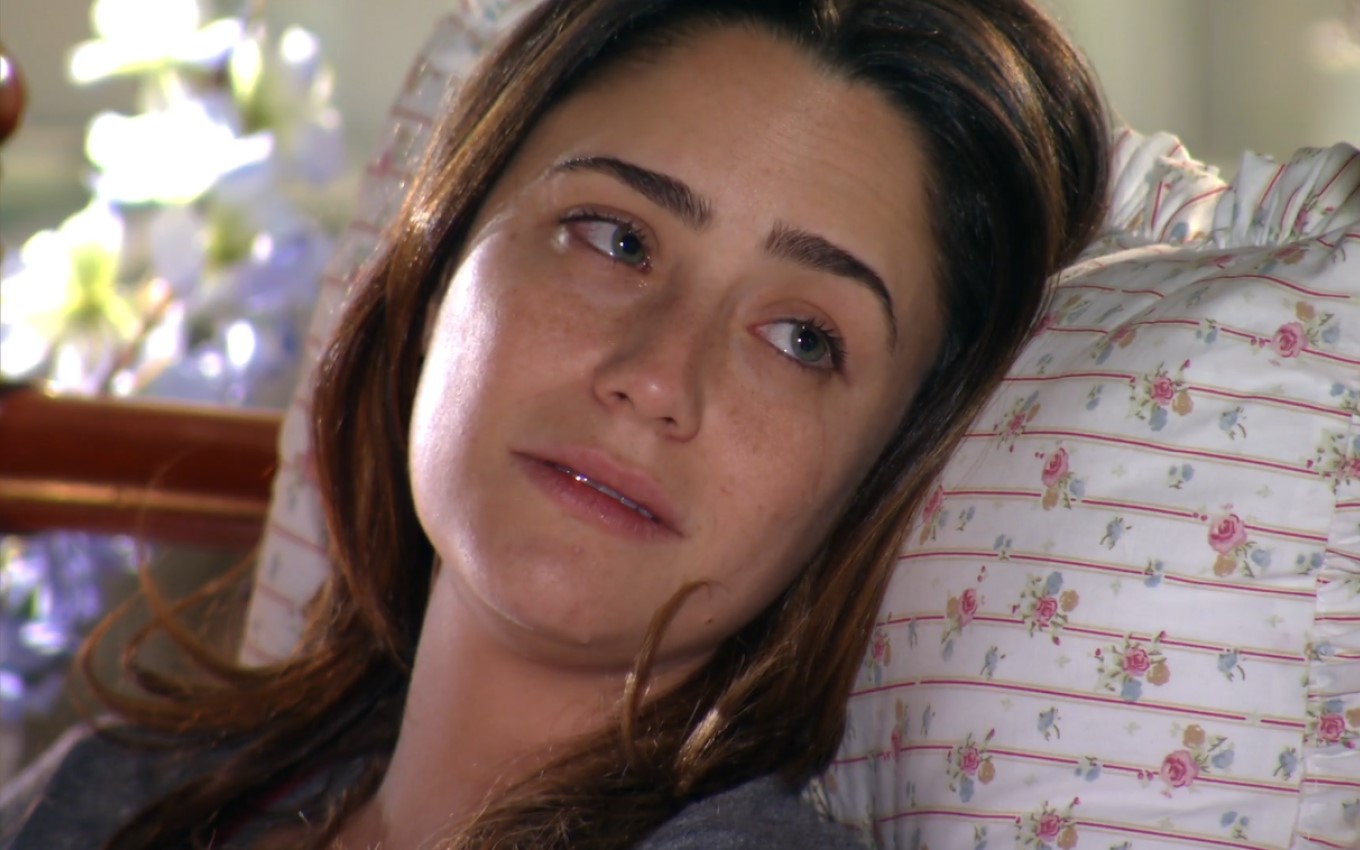 Ana (Fernanda Vasconcellos) will be depressed in A Vida da Gente. The former athlete will live with Iná (Nicette Bruno) and will not get out of bed. She will reject the help of a psychologist and will give up training Sofia (Alice Wegmann) in Globo's six o'clock soap opera.
At this point in the plot, the character of Fernanda Vasconcellos will have had a fight with Manuela (Marjorie Estiano) and ended her engagement with Lúcio (Thiago Lacerda). The cook will throw in her face the mistake she made in destroying Rodrigo's (Rafael Cardoso) marriage for a "whim that she didn't have the courage to afford".
The former tennis player, who spent years in a coma, will worry her grandmother in the scenes that will be shown from the next 21st. Iná will call her daughter Vitória (Gisele Fróes) with the intention of cheering up Ana, but will be frightened when her granddaughter leaves her pupil in her hand. "How can I be someone's base? I've never felt so groundless," the girl will fire.
Eva's daughter (Ana Beatriz Nogueira) will also deny receiving help from a professional. "I don't know what to tell you, I can't. I just want to stay in bed sleeping," the brunette will say to the therapist.
The psychologist will insist that the young woman get up, if only for her daughter. "Júlia has Manuela, Rodrigo, I have nothing to offer her. On the contrary, I would only harm her", will say the coach, dismissing the woman.
As a last resort, Iná will tell Manuela that Ana is going through a strong emotional crisis and will ask Gabriel's girlfriend (Eriberto Leão) to talk to her sister. Regardless of Ana's state, she will refuse.
"I can't go over certain things, I'm the last person in the world who could help. Even if I tried, it would be totally false," declares Alice's friend (Sthefany Brito).
Globo postponed the premiere of the unprecedented Nos Tempos do Imperador to the second half of this year. The period plot will air on August 9th. In addition to the spoilers, the TV news publishes daily the summary of the six telenovelas that the network reruns due to the Covid-19 pandemic.
---
Learn all about the upcoming chapters of soap operas with the Noveleiros podcast
Hear "#65 – All About the End of Save Yourself Who Can!" on Spreaker.
---
Subscribe to the channel TV news on YouTube and watch videos with revelations of what will happen in A Vida da Gente and other soap operas.
.