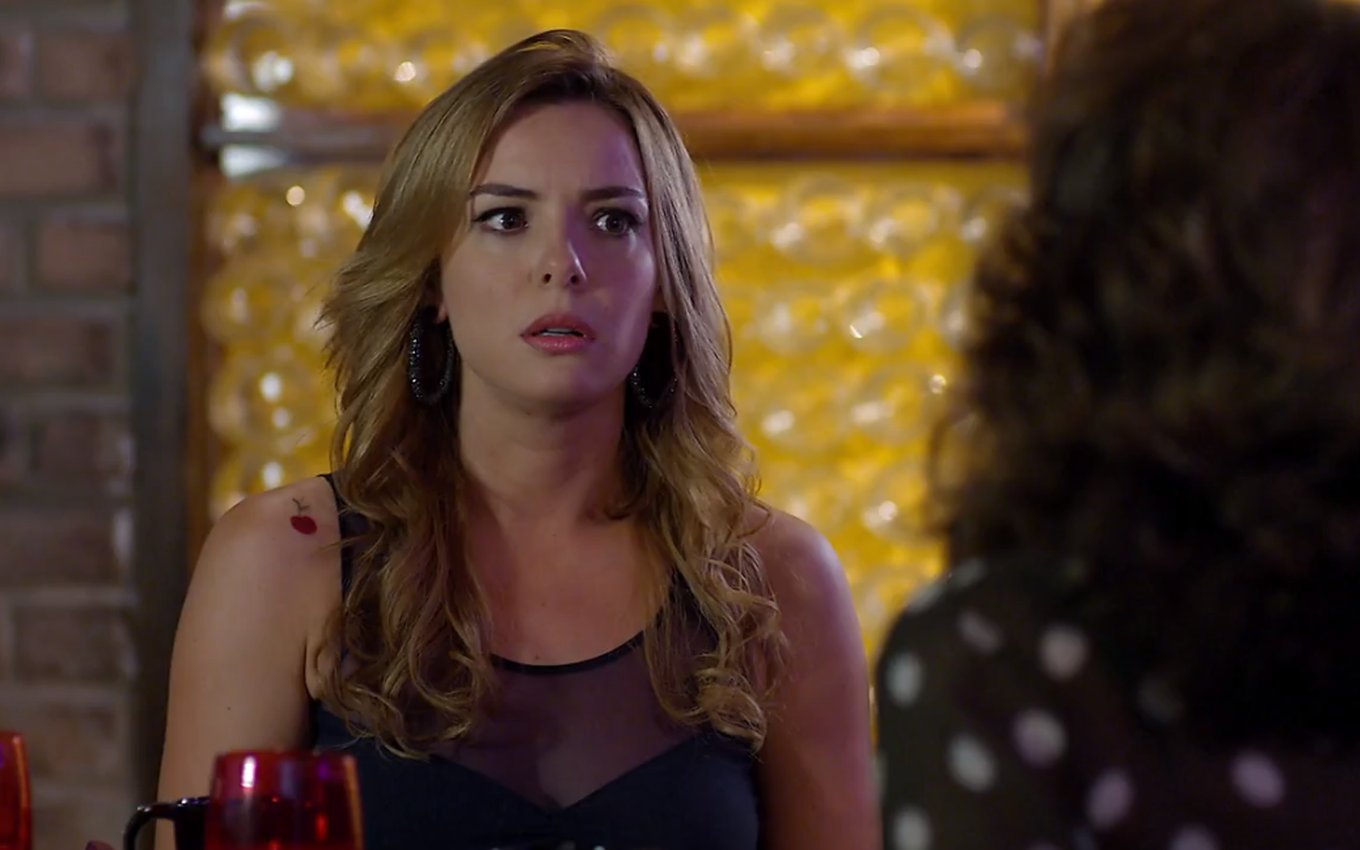 Dying to get pregnant, Cris (Regiane Alves) will enter the "salience coach" wave in A Vida da Gente. A personal trainer will do whatever the charlatan advises to get pregnant with Jonas (Paulo Betti) and have an heir to the lawyer in Globo's six o'clock soap opera.
The blonde will begin to come up with a plan to have a pension insured for many years. It is then that the social climber will begin counseling with a woman to achieve her goal.
"My God, how come I hadn't thought of that before? If it weren't for you! Well, the problem will be that we find a way to convince Jonas. Because when I say the word insemination …", will confide Cris. The advisor will then calm your new "client".
"Mimosa, God has already given you that face and that body. Leave the thinking part to me, okay?", Will ask Vivi (Malu Valle). "Pay attention, starting today, this will be your bedside book. By the way, literally. Because instead of going to bed to make love to your husband, you will grapple with that volume night after night, understand?" coach when delivering a book to personal.
"What do you mean? Do you mean I'm going to have to read this entire book?", Rodrigo's stepmother (Rafael Cardoso) will ask, indignant.
Doubtful advice
Vivi will send her to look at the first chapter, where she talks about lack of sexual appetite when the desire for motherhood does not come. "Sorry! But I don't have this problem, thank God. Sexual appetite? Wow! I always have too much!", Will react the character of Regiane Alves.
"Okay, but you can pretend you don't have it! Or at least you don't have it for now. A sex strike, honey. Nothing, zero. Total abstinence, 100% chastity," will instruct the woman.
Cris will say that she will have to sacrifice herself. "You don't need to decorate, you just need to read it to him. Every time he comes looking for you, you must look lost in these pages, trying to understand the reason for the sadness and disinterest that has affected you", will guide the "teacher". "You can let me do everything right!", Promises Cris.
With the "special edition" of the Lícia Manzo booklet, Globo postponed the premiere of the unprecedented Nos Tempos do Imperador for the second half of this year. The season plot is expected to go on air in August. In addition to the spoilers, the TV News publishes daily the summary of the six o'clock soap that the broadcaster reprises due to the Covid-19 pandemic.
---
Find out all about the next chapters of the soap operas with the Noveleiros podcast
Listen to "# 50 – Mother's Love is back! Find out all about the first chapters" on Spreaker.
---
Subscribe to the channel TV News on YouTube and watch videos with revelations of what will happen in A Vida da Gente and other soap operas.
Feedback Policy
This space aims to expand the debate on the subject addressed in the news, democratically and respectfully. Anonymous comments are not accepted nor that they violate ethical and moral laws and principles or that promote illegal or criminal activities. Thus, slanderous, defamatory, prejudiced, offensive, aggressive comments that use bad words, incite violence, express hate speech or contain links are summarily deleted.
.