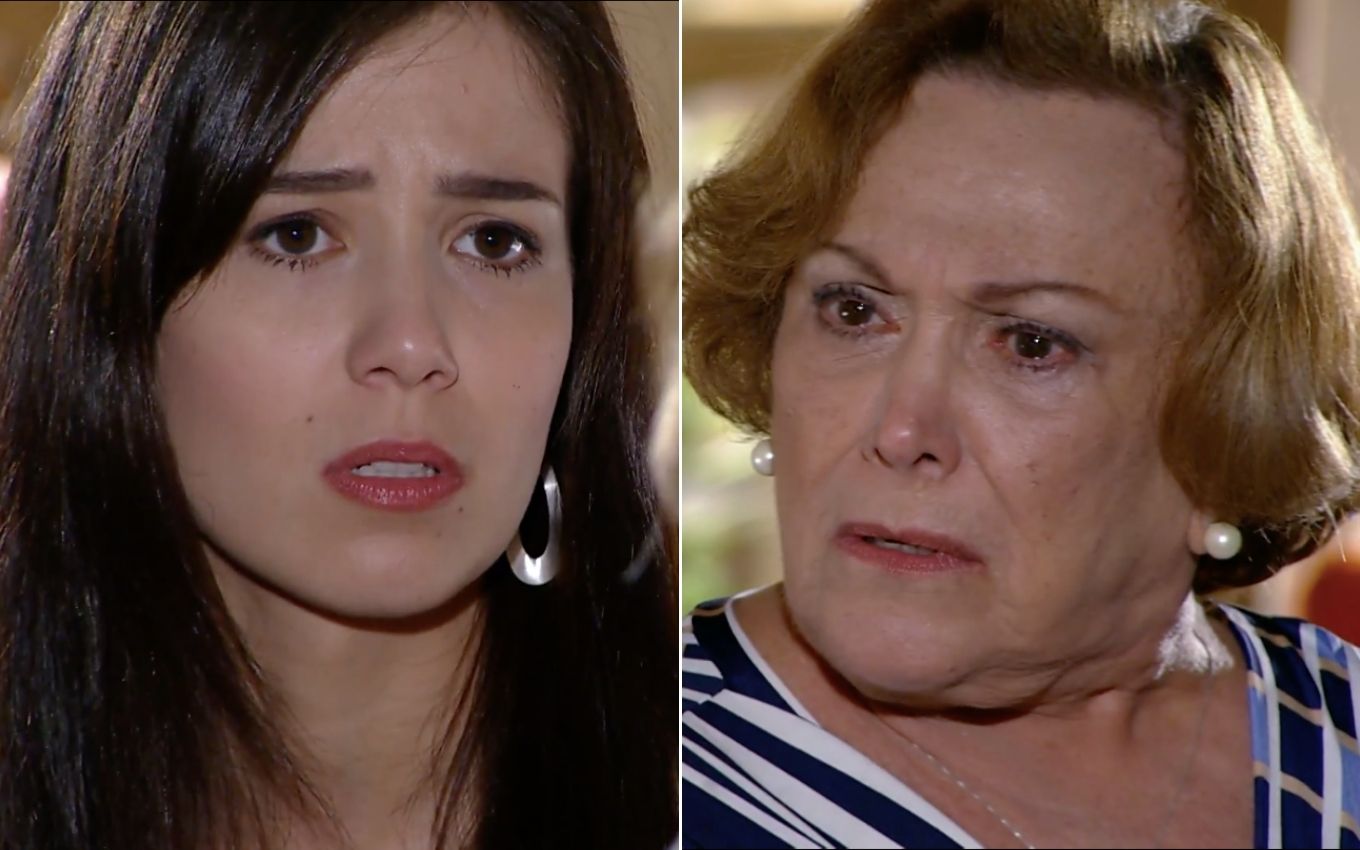 Iná (Nicette Bruno) won't sit back and watch Ana (Fernanda Vasconcellos) sink into depression in A Vida da Gente. The retiree will beg Manuela (Marjorie Estiano) to put an end to the war against the former athlete and rescue her from the bottom of the well. "I really can't help," the chef will respond in Globo's six o'clock soap opera.
The former tennis player will go into a tailspin after an argument with her sister. She will dismiss Lúcio (Thiago Lacerda) on the eve of the wedding, throw a bucket of cold water on Rodrigo's (Rafael Cardoso) hopes and even give up on training Sofia (Alice Wegmann).
Nicette Bruno's character will decide to take action when he sees his granddaughter immersed in sadness and prostrate on a bed in the scenes that will be shown next Monday (26). "I'm so upset with your sister. Ana is not doing well. I wouldn't come here if it wasn't serious", she will reveal, when calling Manuela for a conversation.
Iná will explain that the former tennis player is "sick of the soul" and that, in addition to the medication prescribed by a psychiatrist, there is only one way to cure her. "It's for you to go there and hug your sister. I'm sure this will make her better. It's high time for you to end this fight", will insist the veteran.
"I'm sorry, Grandma, but things aren't that simple. I can't go over certain things. She went after me, told me things that were tremendously violent. I'm the last person in the world who could help her ", will refuse Maria's partner (Neusa Borges).
Ana gets depressed in A Vida da Gente
Heart of stone
Iná will insist that this is an emergency situation, but will not be able to bring Manuela to her side. "Even if I tried, it would be completely untrue. She would see it at first glance. Despite everything, the hatred she feels for me, we know each other very well," explained the cook.
Laudelino's girlfriend (Stênio Garcia) will make one last desperate appeal. "Daughter, don't talk like that. My God, where did you bury the love you always had for your sister? Tell me. Everything she said to you was hot-headed and in the middle of a fight," the lady will add.
"Sorry, but Ana can't run over others like that. I'm sorry, but I really can't help. I hope you understand", will insist the character of Marjorie Estiano.
"Okay, no need to get angry. Subject closed. I thought I could count on you, but apparently I was wrong. This is a problem that I'll have to solve by myself", regrets Iná.
Globo postponed the premiere of the unprecedented Nos Tempos do Imperador to the second half of this year. The period plot will air on August 9th. In addition to the spoilers, the TV news publishes daily the summary of the six telenovelas that the network reruns due to the Covid-19 pandemic.
---
You can hear more about A Vida da Gente and all the soap operas on the air through the link below, in the 66th episode of the Noveleiros podcast, from TV news. Also available on Spotify, Deezer, Apple Podcasts and Google Podcasts.
Listen to "#66 – Ana has a crisis and changes everything in A Vida da Gente!" on Spreaker.
---
Subscribe to the channel TV news on YouTube and watch videos with revelations of what will happen in A Vida da Gente and other soap operas.
.