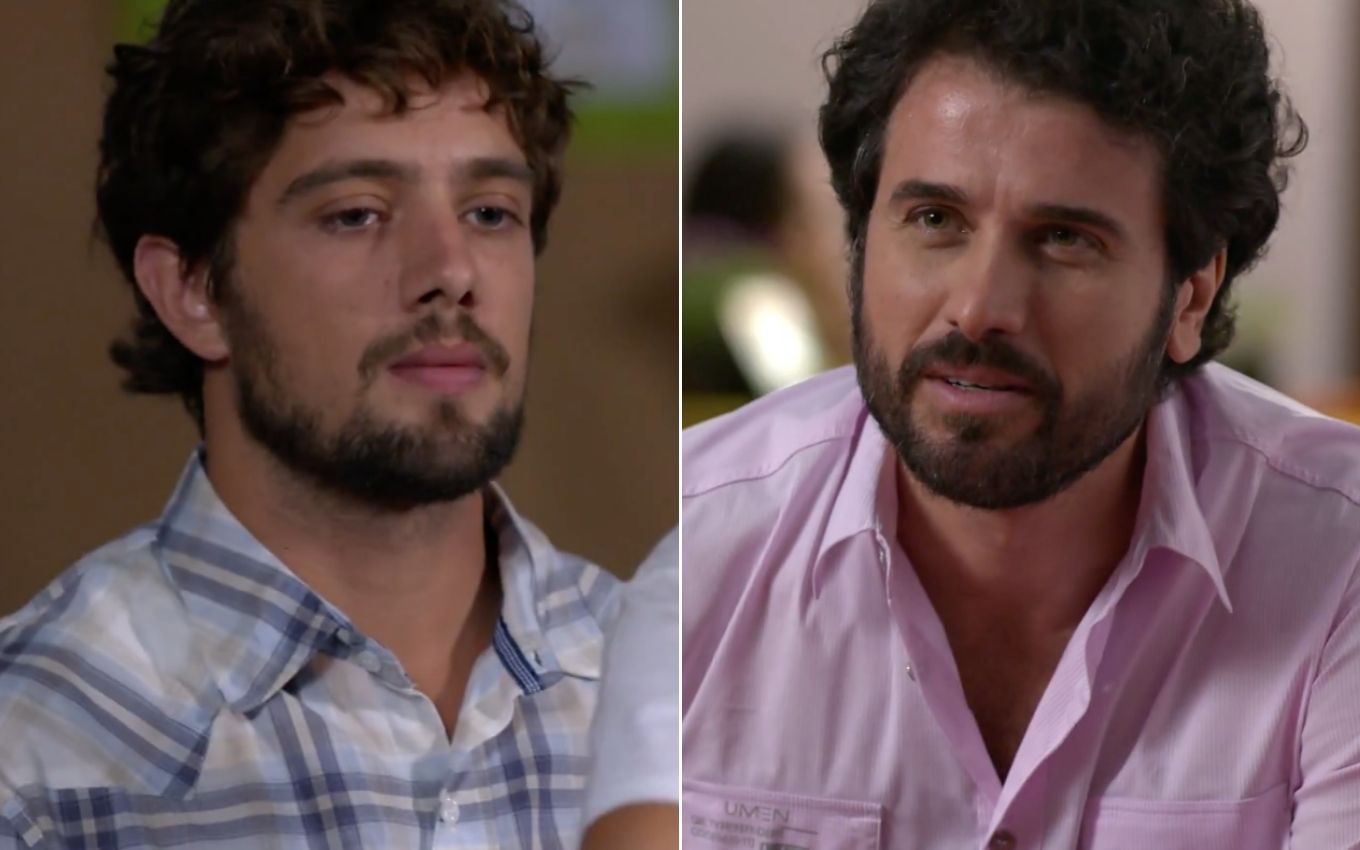 Manuela (Marjorie Estiano) will rub her romance with Gabriel (Eriberto Leão) right in the face of Rodrigo (Rafael Cardoso) in A Vida da Gente. The chef will appear at an event at Julia's (Jesuela Moro) school arm in arm with her new boyfriend, much to her ex-husband's despair. "I got out of there kind of bad," the architect will confess in the six o'clock soap opera on Globo.
The cook will undergo a transformation in the hands of Nanda (Maria Eduarda de Carvalho), will become a big woman and will start receiving several songs in Lícia Manzo's serials. She won't resist the charms of the character of Eriberto Leão, owner of a farm hotel in the Rio Grande do Sul mountains, who will take her out and even manage to steal a kiss.
Passionate, Gabriel will earn some points with Maria's partner (Neusa Borges) by accompanying her to a science fair in the scenes that will be shown on the next 16th. He, by the way, will exude sympathy when he comes face to face with Rodrigo. "Manuela said you are an architect. Congratulations on your daughter," the entrepreneur will say. "Thank you," the boy will reply grudgingly.
Bit of jealousy, the heartthrob played by Rafael Cardoso will "cry the pitangas" on Lourenço's shoulders (Leonardo Medeiros):
I got out of there kind of bad, you know? Julia there all proud, presenting her little work, and that bunch of adults all embarrassed, forcing a smile, trying to pretend everything was fine. I know Manu and Ana, I know when they're not comfortable. This is the most ironic. We know each other so much, grew up together.
Manuela and Gabriel in A Vida da Gente
Like our parents
Rodrigo will also compare his separation with the divorce in which Eva (Ana Beatriz Nogueira) and Jonas (Paulo Betti) clashed in front of a judge. "No one went to court or fought over money like them. And even so, we can't go on an elevator together. The joy, the spontaneity is over," he will lament.
The young man will also put Julia in the middle of the story. "This situation at the school left me with an even greater feeling of failure. Look at the adult example that we are giving her", he will conclude.
Globo postponed the premiere of the unprecedented Nos Tempos do Imperador to the second half of this year. The period plot will air on August 9th. In addition to spoilers, the TV news publishes daily the summary of the six telenovelas that the network reruns due to the Covid-19 pandemic.
---
Learn all about the upcoming chapters of soap operas with the Noveleiros podcast
Listen to "#64 – Luna Goes From Heaven to Hell in Save Yourself!" on Spreaker.
---
Subscribe to the channel TV news on YouTube and watch videos with revelations of what will happen in A Vida da Gente and other soap operas.
.