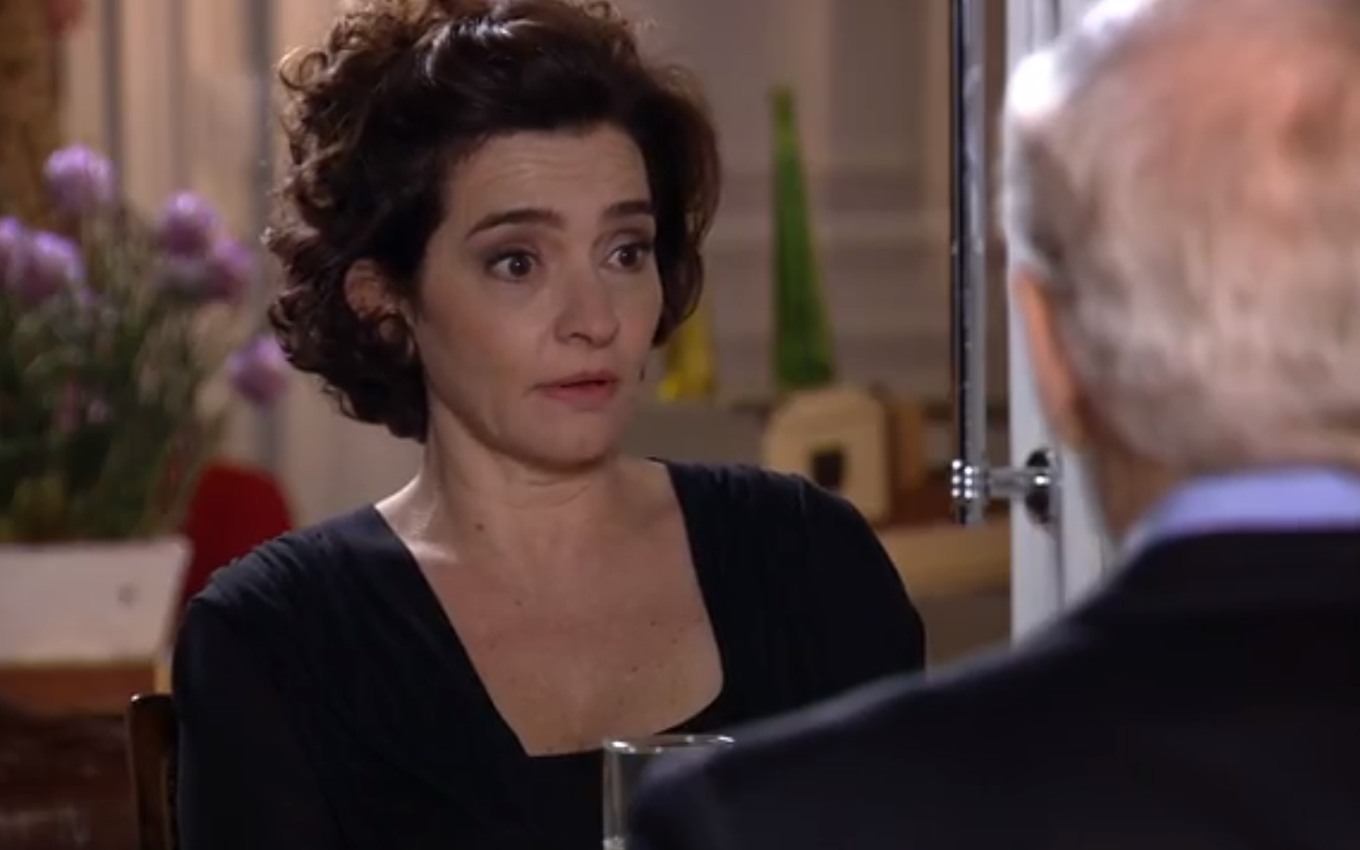 Vitória (Gisele Fróes) will not hide her disappointment at the loss of Cecília (Polliana Aleixo) to Sofia (Alice Wegmann) in A Vida da Gente. After the game, the coach "will eat the liver". She will insult the tennis player when she hears "unconvincing" excuses about her performance during the match against her heiress in Globo's six o'clock soap opera.
Cecília will face Sofia on the courts and get the worst of it. Vitória's pupil will lose the game that will give the championship victory to the athlete coached by Ana (Fernanda Vasconcellos). Without admitting mistakes, the shrew will not swallow the failure of Mariano's daughter (Francisco Cuoco).
In scenes that will be aired on July 19th, father and daughter will have dinner at the house of Marcos' ex-wife (Ângelo Antônio). At the table, Bárbara (Pietra Pan) will not stand the heavy atmosphere and will try to soften it. "Damn, guys. Isn't anybody going to say anything?" the girl will ask.
With an expression of displeasure, the coach will respond that it is better to keep quiet. "I think Cecília would like to apologize," Mariano will say. Upset, the girl will follow her father's guidance. "I'm sorry, Vitória. I don't know what happened to me at the time. I swear it", will lament the tennis player.
Ah, Cecilia, don't you know? Imagine me then! Give it a break, okay? I just ask you to spare me apologies because, in the end, it doesn't erase or correct mistakes made. Beginner's mistakes, by the way…
The criticism will make Cecilia even more shaken, and the young woman will ask what the woman wants her to say. Not satisfied with the defeat, the character of Gisele Fróes will roar at her.
"Nothing! Exactly that, nothing! What I want is that you don't repeat nonsense anymore. And especially that you don't get distracted in a practically won play. The game was won!", screams Ana's rival.
Globo has postponed the premiere of the unprecedented Nos Tempos do Imperador to the second half of this year. The period plot will air on August 9th. In addition to spoilers, the TV news publishes daily the summary of the six telenovelas that the network reruns due to the Covid-19 pandemic.
---
Learn all about the upcoming chapters of soap operas with the Noveleiros podcast
Hear "#65 – All About the End of Save Yourself Who Can!" on Spreaker.
---
Subscribe to the channel TV news on YouTube and watch videos with revelations of what will happen in A Vida da Gente and other soap operas.
.